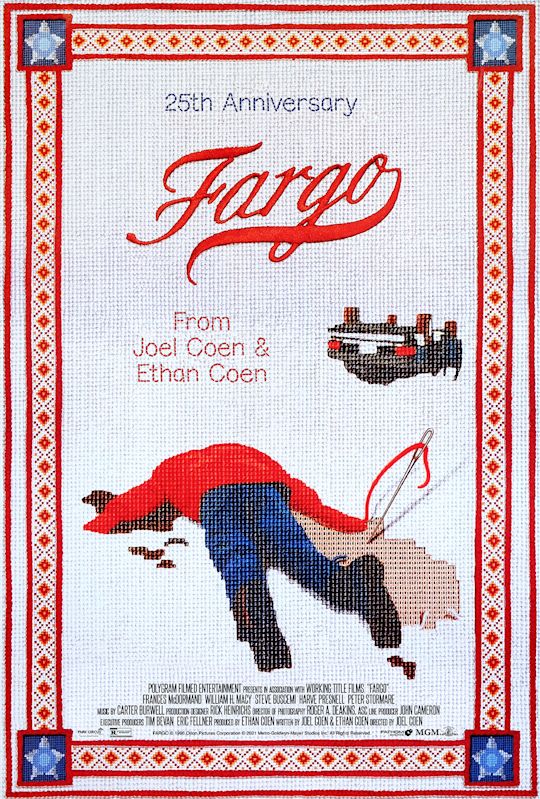 Press release: Fathom Events and Park Circus are thrilled to announce that the Coen Brothers' genre-subverting snowy thriller Fargo will return to the big screen for a special limited engagement to mark its 25th anniversary. The Metro Goldwyn Mayer (MGM) 1996 classic will screen on May 2 and 5 in select cinemas across the country.
Tickets for the Fargo 25th Anniversary are currently on sale. For participating locations and tickets visit www.fathomevents.com. The ticket on-sale date may vary based on local cinema re-openings, so please check back often. (Theaters and participants are subject to change).
Winner of two Academy Awards® (Best Original Screenplay and Best Actress for Frances McDormand), the reissue follows the theatrical release of McDormand's hotly anticipated latest project, Nomadland, in early 2021.
Celebrated as a darkly comic twist on the thriller genre, Fargo is also a film of great visual beauty, with cinematography by regular Coen Brothers collaborator, Roger Deakins. When a hapless husband finds himself in insurmountable debt, a series of absurdities embroils him with two inept crooks. Their crimes fall under the jurisdiction of a heavily pregnant rural Minnesota police chief, Marge Gunderson (McDormand), who makes no small effort to solve the case.