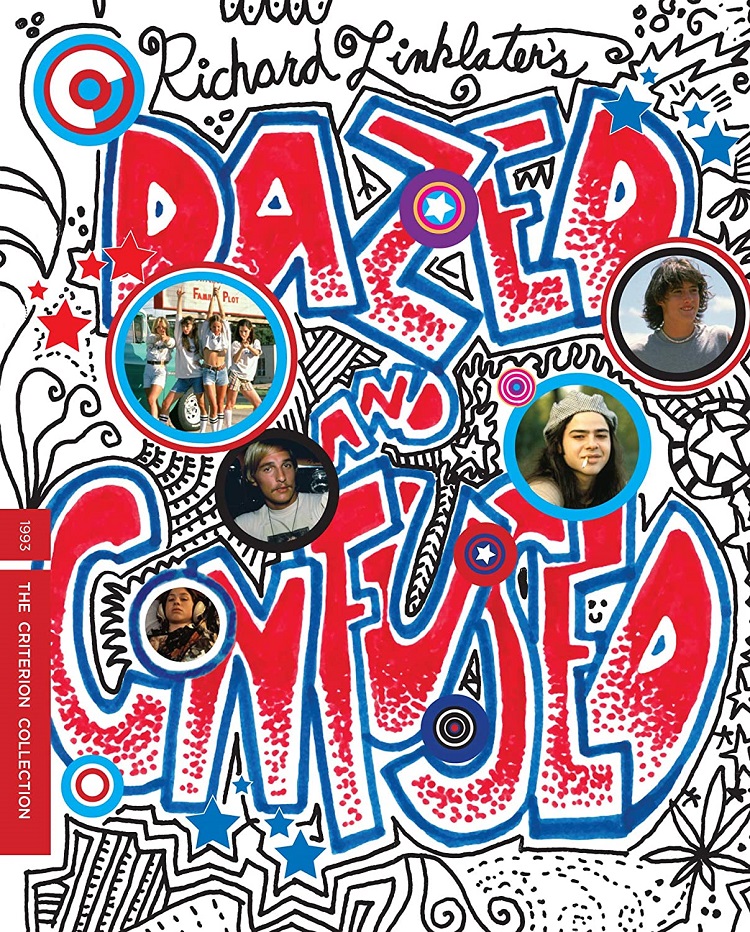 Richard Linklater's 1993 classic Dazed and Confused is not the deepest of films about the complexities of teenage life, but it is one of the most oft-quoted and popular of them. It also has great atmosphere and a really defining soundtrack for the time period it was set.
The film takes place during the last day of school during 1976. In less than 24 hours, different characters (all of them teenagers) unleash their wild sides. They do the usual teenagerly things like drinking, humiliate each other, try to score (you know exactly what I mean with that one), and get high. By morning time, many of them make important discoveries and what they want to do with their lives, while others just remain dazed and confused.
Despite the rather unoriginal plot, the film manages to have something to say, while having humor and characters who feel and look normal. They may not be the most fully realized teens in film history, but they still have a naturalness to them. Perhaps the most important aspect to this movie is to see the careers it spawned. You see future A-listers here in early roles, such as Matthew McConaughey (who gets the most iconic lines), Parker Posey, Milla Jovovich, Joey Lauren Adams, Renee Zellweger (in a bit part), and a legendarily obnoxious Ben Affleck (who bullies freshman and carries around his trusty paddle like there's no tomorrow).
It wasn't a box office hit, but you can see why it went on to have a second life as a cult film, one that is on countless lists of the best teen films ever made.
The supplements aren't new, but they're still fun and informative, and they do go into history of the film. They include the original commentary with Linklater; Making "Dazed" doc by Kahane Cooperman; rare on-set interviews and behind-the-scenes footage; footage from the ten-year-anniversary/reunion; audition footage and deleted scenes; and a trailer. There is also the original book with essays by critics Kent Jones, Jim DeRogatis, and Chuck Klosterman; reprinted recollections of the filming from cast and crew; and character profiles from the Dazed and Confused companion book; as well as the original film poster by Frank Kozik.
Honestly, I don't know if Dazed and Confused is one of those film that warrants a 4K upgrade, but I guess I see why its getting one. I bet collectors who own a 4K Ultra HD player will definitely get nostalgia from the film with a new digital restoration and the aforementioned special features.
Other releases:
The Magnificent Seven 4K (Shout Factory): a new collector's edition of the classic 1960 western (and remake of Kurosawa's Seven Samurai) about a group of seven gunmen hired to defend a small Mexican farming village from thieving bandits.
The Inspection: talented actor Jeremy Pope stars in a fact-based story of a young, gay Black man, rejected by his mother (Gabrielle Union). He only has a few options, so he joins the Marines, doing everything he can to prove himself against a system that tries to break him down.
Silent Avant-Garde (Kino): a collection of 21 short art films focusing on the creative possibilities of image, sound, and silence used in American experimental films of the 20th century.
Broker: Hirokazu Koreeda's newest and acclaimed drama about two brokers who sell orphaned infants to couples who can't have children. After the mother of an infant surprises the duo by returning to make sure her child finds a good home, the three go on a trip to find the right couple, creating an unexpected family of their own.