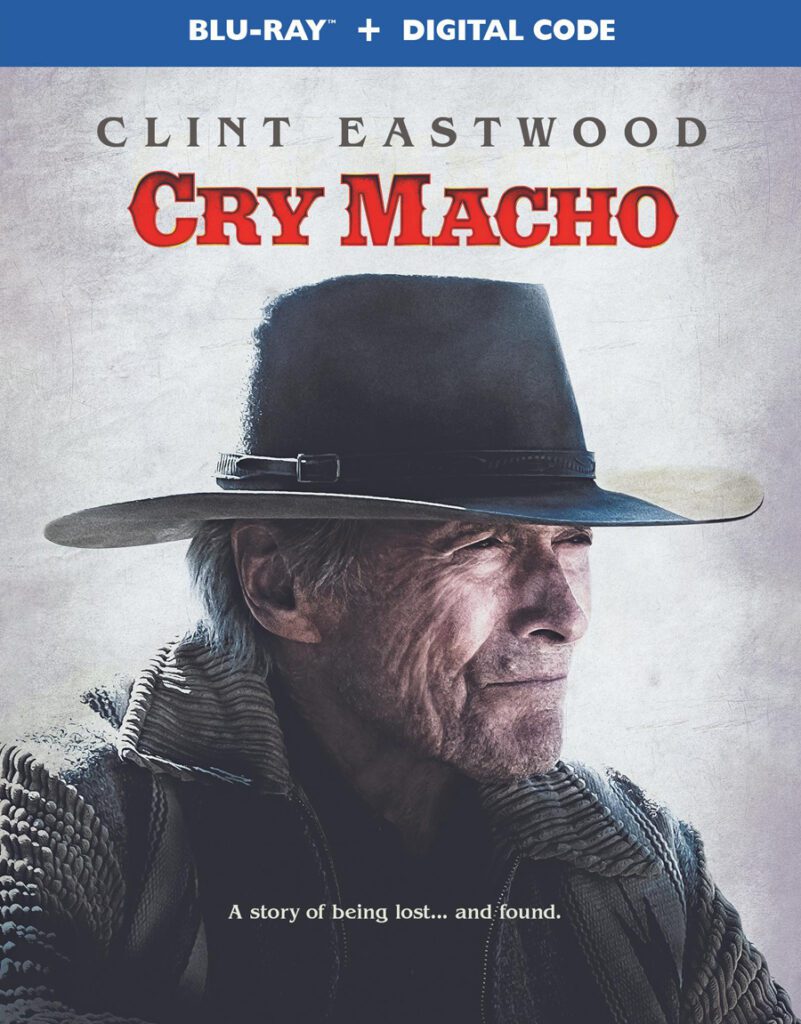 It's been some time since Clint Eastwood made a movie that is simply just enjoyable and doesn't become something weighed down in its story and themes. Cry Macho does wander into some reflective moments for not just Eastwood and the character he's playing, but also the viewer watching it. At its core is something that is purely gentle and sweet. For a director who has primarily spent the last decade retelling true stories and offering a mixed bag of results, Cry Macho comes across as something light, something to watch when you need a pick-me-up. At the same time, it is also as if the legendary filmmaker wanted to make something to serve as a possible final hurrah for his career.
Granted, it's hard to say if Eastwood is truly done with acting. The 91-year-old Oscar winner previously announced that decision in 2008, and Gran Torino was set to be his last time in front of the camera. Then came Trouble with the Curve in 2012, the rare opportunity to act in a film he didn't direct. Then came The Mule in 2018, a true story about an old man serving as a drug mule for the cartel. Both roles were tailor-made for Eastwood, and Cry Macho is no different. Some may say Eastwood may be too old for the role, and that's a worthy argument. This is something that should have been made 25 years ago with Eastwood in the role. On paper, with its release in 2021, this almost seems like a role for a Mickey Rourke or Bruce Willis-type actor. One who has been seen as macho in the roles they play and has washed out in recent years, but looking to make a comeback. And they're both in their 60s. But Eastwood's charming persona shines through whatever flaws resonate within the screenplay.
Eastwood stars as Mike Milo. Through a heavy amount of exposition that his former boss Howard Polk (Dwight Yoakam) is saddled with, we find out that Mike is not the man he once was. Tragic events in his life made him turn to substance abuse, and his heyday of being an exceptional rodeo star and horse breeder is long past him. It leads Howard to make no other decision other than to terminate his employment. One year goes by, and Howard calls up Mike to do him one last favor. Howard's son (Eduardo Minnett) is in trouble in Mexico. The son's mother is an alcoholic and doesn't care about the 13-year-old, and Howard wants to bring him back to the States, where it is safer for the boy.
Of course, it's not as easy of a feat as one may think. Along the way, they come across gang members with ties to the boy's mom and also have to dodge the law enforcement that wants to bring the boy in for his involvement with illegal cock fighting and other activities.
Cry Macho is the most family-friendly movie Eastwood has made in years. Despite some minor thematic elements and language (hence the PG-13 rating), this is a pure, wholesome film about redemption and finding your way. It also works as a road movie, as Eastwood and the boy exchange hilarious banter (Eastwood always gets the upper hand). Minnett's performance doesn't match the level of Eastwood's, and he can sometimes come across as semi-tedious. But its gorgeous landscape and hang-out movie feel make you forget whatever issues that are present.
The Blu-ray for Cry Macho comes presented in 1080p high definition, which beautifully captures the Mexico and Texas scenery. The audio is 5.1 Dolby Digital DTS-HD, with no issues notable. The special features are scant. Back in the Saddle looks at the making of the film, and Macho and the Mustangs looks behind the scenes with the animal handlers that worked on the film.
It's unclear if this is truly Eastwood's last ride. His movie announcements don't come until the last minute, with trailers and clips not being released until one month before the movie hits theaters. But, if this is Clint's signal that he's officially hanging it up, it's a solid way to call it a career.