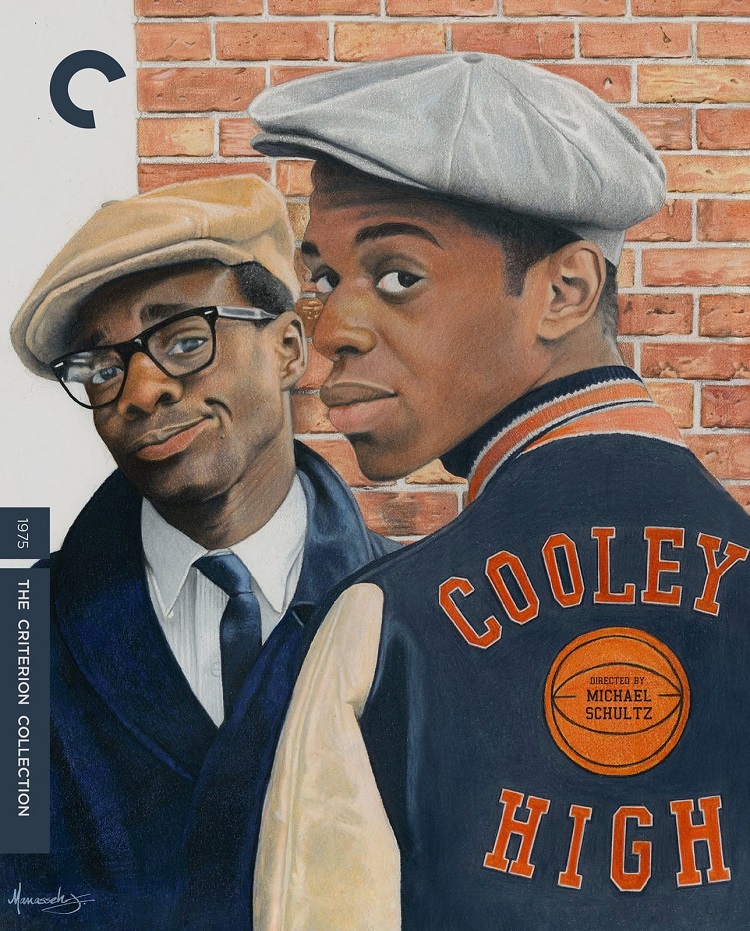 Usually, when you think of Black-oriented films from the 1970s, you mind automatically gears toward the Blaxploitation genre, which usually depicted sex, violence, and racial stereotypes (typically starring the great Pam Grier), but that wasn't all that Black film had to offer. There were films of color that told stories of people just trying to make a go of life, such as Claudine (1974) and director Michael Schultz's 1975 landmark Cooley High, which is the subject of this review.
Based on screenwriter Eric Monte's own experiences and set in 1960s Chicago and its infamous Cabrini-Green housing project, the film centers on Leroy "Preach" Johnson (Glynn Turman) and his best friend Richard "Cochise" Morris (Lawrence-Hilton Jacobs), who both want something more out of life. Preach is an aspiring poet who wants to go to Hollywood to be a screenwriter, and Cochise is a local hero who gets a scholarship to play basketball in college. As young teenage boys, they chase girls, attend dance parties, and get into all sorts of shenanigans. But after a seemingly innocuous joyride with two gang members, they find themselves charged for grand theft auto, and soon learn that being young in America (and especially Black at that) isn't always paved with good intentions and not everyone is out to lend them a helping hand.
As first, I thought I was going into a film filled with just common gags and not much substance, but I was pleasantly surprised. It was so much more than just a "young shenanigans" film. When it's funny, it's very funny, but when it gets serious and tragic, it definitely does just that. It paints a realistic, shrewd picture of growing up and friendship, and was, I bet, a radical departure from the usual Black film back then.
Both Turman and Jacobs play their roles with equals amount of charm, likability, and sometimes carelessness, meaning that they can be unlikable at times, but you still root for them. They also have amazing chemistry and are genuinely believable as best friends, which heightens the reality of the situations their characters find themselves in. It's one of great friendships stories and a testament to the immediacy of Black filmmaking, with a great Motown soundtrack to boot.
Supplements include a new conversation between Schutlz and film scholar Racquel J. Gates; TCM's 2017 making-of program with filmmaker-actor Malcolm M. Mays, M. Schultz, casting director Gloria Schultz, and Turman, along with archival footage with Monte; and a panel discussion from the 2019 tribute to the film with actor-filmmaker Robert Townsend (who played a bit part in the film), G. Schultz, Jacobs, and actor Garrett Morris (who played Mr. Mason, one of Preach and Cochise's teachers). There's also a wonderful new essay by critic Craigh Barboza.