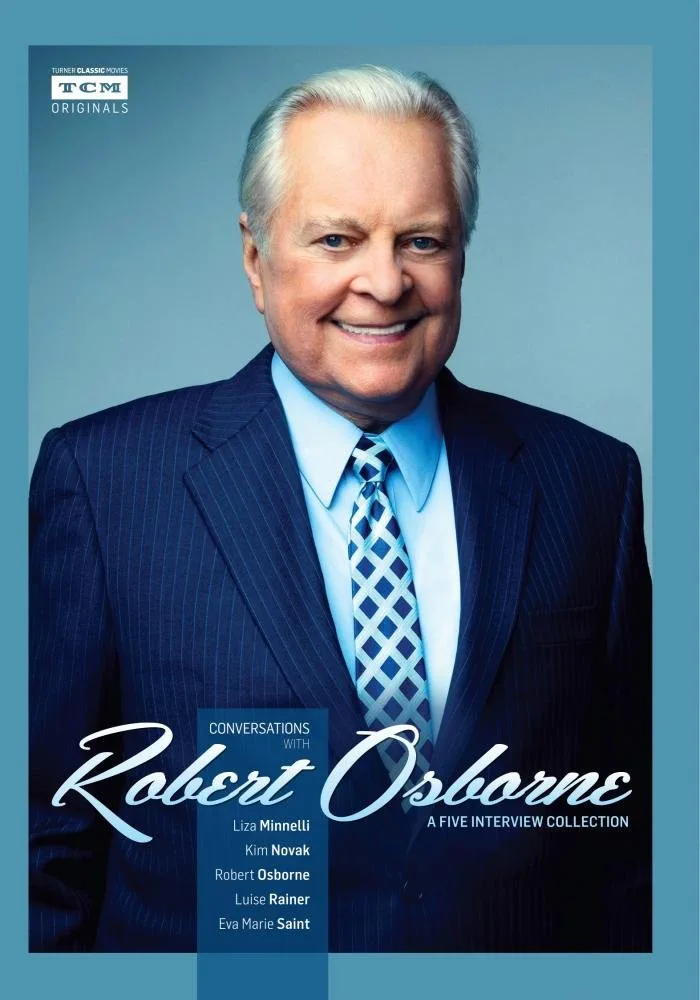 If there was any doubt how big of a star Robert Osborne has become, one only need look at the Conversations with… DVD cover where the TCM host's face is the only one to appear and no font comes close to the size of the one used for his name. It's a testament to how beloved he has become to classic-film fans over the 20 years he has been visiting their living rooms that he is the collection's main selling point.
One disc contains two episodes of Private Screenings episodes, which first began in 1995 as Reel Memories, and the other disc has three installments of Live from the TCM Classic Film Festival. Each features a short introduction by Osborne about the content, although the one on the Live from… disc makes no mention of the Eva Marie Saint interview. The TCMDb Article is a text gallery offering a great overview of what the collection contains.
Private Screenings usually finds Osborne conducting the interviews as he does with Liza Minnelli (46 min) from 2010. However, as part of the channel's 20th anniversary celebration, Osborne, whose modesty causes him to point out his bosses wanted the one included where he is the subject, is interviewed by Alec Baldwin (75 min).
Live from the TCM Classic Film Festival are interviews conducted in front of a live audience at the annual festival in Hollywood. Appearing weeks after her 100th birthday, Luise Rainer (29 min) spoke before The Good Earth screening at the 2010 festival. Unfortunately, her hearing is extremely poor so she can't understand Osborne, but thanks to someone in the audience, he writes a few questions. The Kim Novak (50 min) session is from the 2012 festival sat for an interview Osborne calls one of his favorites, and Eva Marie Saint (59 min) appeared at the 2013 festival.
Osborne is inquisitive and considerate, especially in the longer interviews. He asks probing questions about the ladies' lives and careers in a sensitive and respectful manner. Yet, it is his interview that will likely be the most informative for many as he hasn't spent as much time in the limelight.
Conversations with Robert Osborne is an outstanding set for those fascinated by the Classic Hollywood era. It is the first in a line of TCM Originals releases.