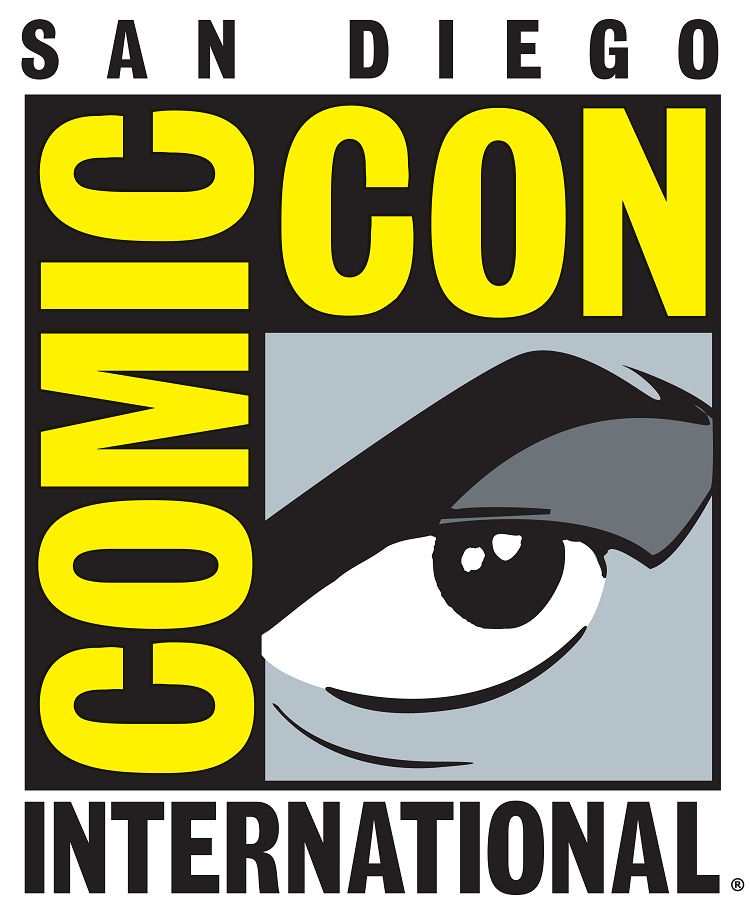 If I don't get into Hall H, I am probably going to be shopping on the Exhibition floor during the free times on my schedule. But here are what I hope to get into and my back-ups.
Banned Comics: Old Problems in New Forms – 10:00 AM – 11:00 AM – Room 4A
Will Eisner believed that artistic freedom—in his own work and that of other cartoonists—was of utmost importance. He was an early member of the Comic Book Legal Defense Fund. Eisner lived through the controversies over comics of the '40, and '50s, and until his 2005 death made use of the new freedoms for his own graphic novel work. With the current controversies over graphic novels in schools just the latest in the decades-long battle over free speech vs. community standards, comics historians and creators including Jeff Smith (Bone), Denis Kitchen (founder, Comic Book Legal Defense Fund, Kitchen Sink Press), Jeff Trexler (acting director, Comic Book Legal Defense Fund), and Michael Dooley (The Education of a Comics Artist) discuss comics censorship over the decades and what we can learn from Eisner's career and work to help deal with these latest challenges. Danny Fingeroth (Will Eisner Studios) moderates.
Am all for freedom of expression, and am curious to see where the battles are currently being waged.
Warner Bros Theatrical – 10:15 AM – 11:15 AM – Hall H
Warner Bros. Pictures returns to Comic-Con International: San Diego, continuing the Studio's tradition of bringing the fans an exciting Hall H presentation. This year's lineup: the highly anticipated Black Adam and Shazam! Fury of the Gods, with huge stars Dwayne Johnson, Zachary Levi, and more.
Three days in and at my age, I am not likely to spend the time and energy usually required to get into Hall H, but as a movie fan, I am curious what's to come.
The Sandman Special Video Presentation and Q&A – 2:30 PM – 3:30 PM – Hall H
Prepare to enter The Dreaming as the live-action adaptation of Neil's Gaiman's beloved DC comic series arrives in Hall H of San Diego Comic-Con. There is another world that awaits us when we close our eyes and sleep–a place called the Dreaming, where The Sandman, Master of Dreams (Tom Sturridge), gives shape to our deepest fears and fantasies. But when Dream is unexpectedly captured and held prisoner for a century, his absence sets off a series of events that will change both the dreaming and waking worlds forever. The Sandman is a rich, character-driven blend of myth and dark fantasy woven together over the course of 10 epic chapters following Dream's many adventures. Be among the first to find out what's in store for the groundbreaking series, as well as some Comic-Con exclusives and surprises. This will be a special video presentation followed by a Q&A with series stars and producers. From Warner Bros. Television and based on the DC comic, season 1 of The Sandman debuts August 5 on Netflix.
And if I get in, I would definitely stay until this panel and see what treats they have to share for Sandman fans.
Fleischer Cartoons: Celebrating the Art and Inventions of Max Fleischer – 3:00 PM – 4:00 PM – Room 28DE
A look at the history and work of the most innovative and celebrated studios in the world of animation. Learn about their cartoons and inventions with Fleischer historian and author Ray Pointer. Max Fleischer's granddaughter, Jane Fleischer, will be there to present brand-new HD restorations from Koko the Clown, Betty Boop, Popeye, Superman, and more!
Expecting not to get into Hall H, I would definitely love to see HD versions of Popeye, Superman, et al from Max Fleischer and his associates.
Scott Shaw!s Oddball Comics: The Superhero Edition – 3:00 PM – 4:30 PM – Room 7AB
The cartoonist Scott Shaw! (Sonic the Hedgehog, Captain Carrot and His Amazing Zoo Crew!, The Flintstones) will focus on Oddball Superheroes, including Fatman the Human Flying Saucer, B'wana Beast, Neutro, the Far Out Green Super Cool, Holoman, Polymer Polly, Fruitman, Super Goof, Powermower Man, Jigsaw, Tiger Girl, the Bouncer, and many more. You'll find yourself thinking, "Holy poor judgment, how the !?!#%&!?! did these ever comics get published?"
Shaw! always puts on a very entertaining panel showcasing the oddities and absurdities in comcis history.
It's a Filmstrip, Charlie Brown – 4:30 PM – 5:30 PM – Room 26AB
In the 1980s, kids got career advice from Charlie Brown, Snoopy, and pals (including a new Latina friend) in educational filmstrips produced by the Peanuts animation team. Benjamin L. Clark (curator, The Charles Schulz Museum) and Nat Gertler (The Aaugh Blog) discuss and present some of these filmstrips, with one live-cast voice performance by cartoonist Gladys Ochoa (Ribbons of Thought), Allison Gertler (Invisible Zeppelin), and more., and more.
I consider myself a big Peanuts fan and no nothing of these filmstrips, so must see them.
Marvel Studios – 5:00 PM – 6:00 PM – Hall H
Marvel Studios president and producer Kevin Feige and special guests provide an inside look at the ever-expanding Marvel Cinematic Universe.
With D23 occurring next month, I am surprised Feige is hosting a Marvel Studios panel. Hopefully, there will be some intriguing announcements.
Classic Erotic Comics: A Closer Look – 5:30 PM – 6:30 PM – Room 29CD
Amanda Conner (artist famed for her bestselling 100-plus issues of Harley Quinn), Trina Robbins (herstorian, Wimmen's Comix artist/writer/editor), Maggie Thompson (writer and editor of material about comic art for more than half a century), Danny Fingeroth (author of A Marvelous Life: The Amazing Story of Stan Lee), and Andrew Farago (curator of the Cartoon Art Museum) take an in-depth look at visual erotica by the most outstanding comics artists of the 1940s/1950s, including Matt Baker, Bill Ward, Jack Cole, Tarpé Mills, Lily Renée, and Lee Elias as well as Will Eisner, creator of The Spirit's femme fatale villainesses, and Dragon Lady's Milton Caniff. Even today, artworks by these legends remain sexy and seductive, racy and risqué, steamy and salacious. Moderated by Sydney Heifler (romance comics history expert) and Michael Dooley (comics history professor and author of many comics-related features and books).
I don't know anything about classic erotic comics, but am willing to learn.
The San Diego Comic-Con Masquerade – 8:30 PM – 11:00 PM – Ballroom 20
The big Ballroom 20 stage becomes a celebration of fan costuming with a cosplay competition of impressive re-created and original design costumes crafted by our talented attendees. Not a dance or party, it's a show on a stage with trophies, cash prizes, and other awards. Doors open for audience seating at 8:00, but picking up a free ticket early will save you from some line-waiting later. Free advance tickets are given out at noon on Saturday upstairs near Ballroom 20, and also at the Masquerade Desk after 3:00. If you don't get a ticket, you can still attend if seating is available. The Master and Mistress of Ceremonies will again be writers/artists Phil Foglio and Kaja Foglio, with special live intermission entertainment from The Corps Dance Crew and the Saber Guild Star Wars performance group.
Am regularly fascinated by the imagination and talent on display by the cosplayers.
Lloyd Kaufman: 50 Years of Filmmaking – 9:00 PM – 10:00 PM – Room 25ABC
Patricia Swinney Kaufman (executive producer, Poultrygeist) will be joined by surprise guests in celebration of the legendary career of Lloyd Kaufman (president of Troma and creator of The Toxic Avenger), who, against all odds, has been making independent films for 50 years and counting.
Much like Roger Corman, Kaufman has long been a successful outsider in the movie industry. Surely, he has some good stories to share.