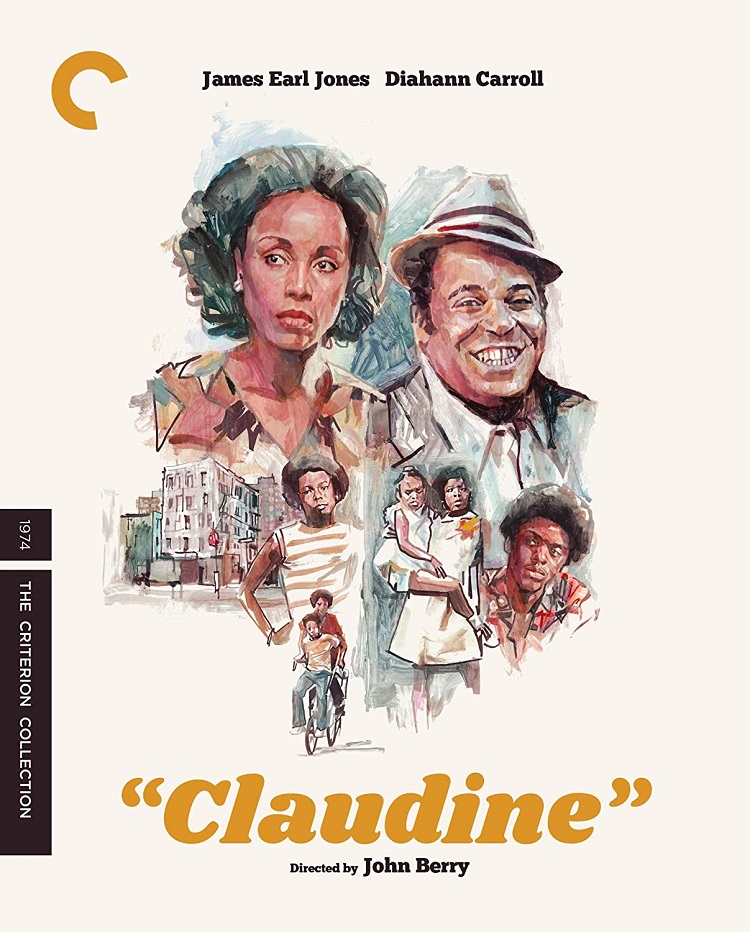 In the 1970s, the blaxploitation genre of film exploded, and it was usually centered on stories of masculine black men, fighting against 'The Man', where women were always the side pieces or sexual playthings who were just along for the ride. However, there was a gender reversal where strong black women got revenge against the higher powers that be. This all changed with once-blacklisted director John Barry's marvelous Claudine, a remarkable 1974 portrait of society on hard times, which was one of the very first films to depict, with honesty, the way life treated people, especially African Americans, with a very heavy hand.
The late, but always great Diahann Carroll stars as the titular character, a fierce and no-nonsense single mother living in Harlem with her six kids and goes to her daily job as a maid for a white couple. From there, she meets Roop (the equally great James Earl Jones), a charming but irresponsible garbage collector with a complicated past and broken relationships with his own kids. They go on a date and fall in love, but Claudine doesn't think the relationship will be appropriate for her children, and Roop is reluctant to take on more fatherhood. In this case, due to the harsh realities of an oppressive world, as well as living life on welfare, not to mention the resistance of Claudine's kids, especially that of her oldest Charles (Lawrence Hilton-Jacobs) and second-oldest Charlene (Tamu), threaten to tear them apart.
There is such a timeless modernity to this film that is definitely ahead of its time. The way that Claudine's sexuality, especially being a black woman, her relationships with her kids, her struggle to keep her emotional sanity and work intact, and her newfound romantic liberation is given sublime attention, and it doesn't hurt that the performances by the entire cast feels genuine and close to the mark. Carroll is radiant and stupendous; Jones matches her with charm and magnetism. Their chemistry doesn't seem fake, and you sense the respect that they have for each other, which they probably had offscreen as well. There is also the amount of subtle comedy in the film as well, like when the welfare worker usually pays a visit, where Claudine and the kids hide all the applicances to pretend that she isn't working and not getting extra income, in order to continue receiving checks. The soundtrack, created for the film by Curtis Mayfield, and sung by Gladys Knight and the Pips, is also a fantastic addition to the overall experience as well.
Finally getting the treatment it deserves, Claudine rightfully joins the Criterion Collection, and is a given a crisp new 4K transfer and some wonderful supplements, including a 2003 audio commentary with Carroll, Jones, Jacobs, filmmaker George Tillman Jr., and Dan Pine, the son of the film's screenwriters Lester and Tina Pine; an amazing conversation between filmmaker Robert Townsend and programmer Ashley Clark; illustrated audio excerpts from a 1974 AFI Harold Lloyd Master Seminar with Carroll; and a new interview with film critic Imogen Sara Smith on John Barry. There is also a brilliant essay by critic Danielle A. Jackson.
Obviously, it's safe to say that I absolutely adored this incredible slice of life, because it's the type of film that doesn't get made anymore, and that's a damn shame. I definitely give it my 100% stamp of approval. Can you dig it?