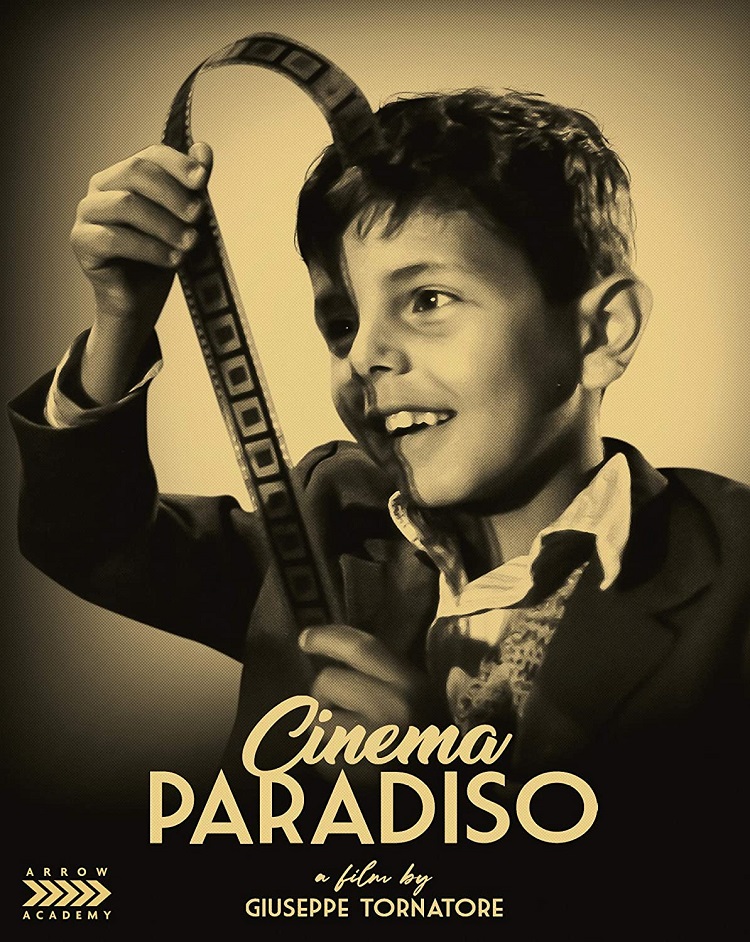 The winner for Best Foreign Language Film at the 1989 Golden Globes and Academy Awards ceremonies, and deservedly so, Cinema Paradiso is a terrific reminder as to why people go to the movies. It's not just to see the latest from their favorite actor or director; it's also to get the experience of watching it with others around you on the biggest screen possible with the best sound available. Granted, there are those who don't have respect for others in the cinema and rain on their parade. But that doesn't stop people from getting out and enjoying the latest release.
It's amazing how a more-than-30-year-old movie can feel so needed, so relevant, and so relatable today. With theaters closed at this current time, director Giuseppe Tornatore's film serves as a reminder as to why they are needed, and why people love going to them. It doesn't pander to the audience or force feed certain characters or moments down the viewers' throats. It is what could be best described as a hangout film, as well as a coming-of-age film. We witness the story of a boy growing up, befriending the local projectionist, but also getting to know the people that enter the theater.
The main focus revolves around Salvatore Di Vita (Jacques Perrin), also known as Toto. He's a successful film director but has yet to settle down and find someone with whom he wants to share his life. A phone call from his mother, received by his latest fling, informs him that an old friend of his, Alfredo (Phillipe Noiret), has passed away. Alfredo was the projectionist at the cinema in his home town and also his best friend when he was a boy. Memories flood back into his mind and serve as the majority of the film's story – from when Toto first met Alfredo to when he first fell in love and to when he finally left his home town.
We witness one boy's growth and admiration for cinema and its projectionist, but we also get a good understanding of even the minor characters and are seated alongside them as they experience the film they are watching and living their life as told by Tornatore. Several of the side characters are shown in glimpses but given enough time to make a connection to the viewer. Some don't even say a word, and yet Tornatore is able to have them create an impact.
As someone who served as a projectionist and later a manager for a movie theater, Tornatore captures the magic that they hold and how they can attract people of all types. There's the love story that happens at the movies. There are the highfalutin members of society who literally spit on the lower class from the top balcony. That latter part never actually happened at the theater where I worked, but I wouldn't be surprised if it has happened elsewhere.
Arrow Academy has done a terrific job with the new Blu-ray release of Cinema Paradiso, restoring the film with a pristine and gorgeous 4K scan that Tornatore himself supervised. This new release also includes a 2K scan of the nearly-three-hour, R-rated director's cut that gives more of Salvatore's backstory. The audio is a 5.1 DTS-HD master track, capturing Ennio Morricone's lovely score wonderfully.
The special features are pretty well-stacked, but the majority of them are from previous releases. They include a 2013 essay by Pasquale Iannone called Stolen Kisses, which is contained in a booklet in the Blu-ray release. The features on the disc are as followed:
Audio commentary with Tornatore and Italian cinema expert critic Millicent Marcus
Trailers for the director's cut and the 25th anniversary re-release
A Dream of Sicily: A profile of Tornatore, featuring interviews with the director and segments from his earlier home movies
A Bear and a Mouse in Paradise: This is a documentary on the making of the film and features interviews with Tornatore and some cast members.
The Kissing Sequence: The origins of the kissing scenes in the movie are discussed by Tornatore
Cinema Paradiso is a love letter to movies and to those who enjoy them. It is also an exceptionally crafted coming-of-age story that captures the nostalgia of being a young child and remembering those who inspired you to be the person you are today. It also contains a whopper of a finale that will reduce even the strongest people to tears.