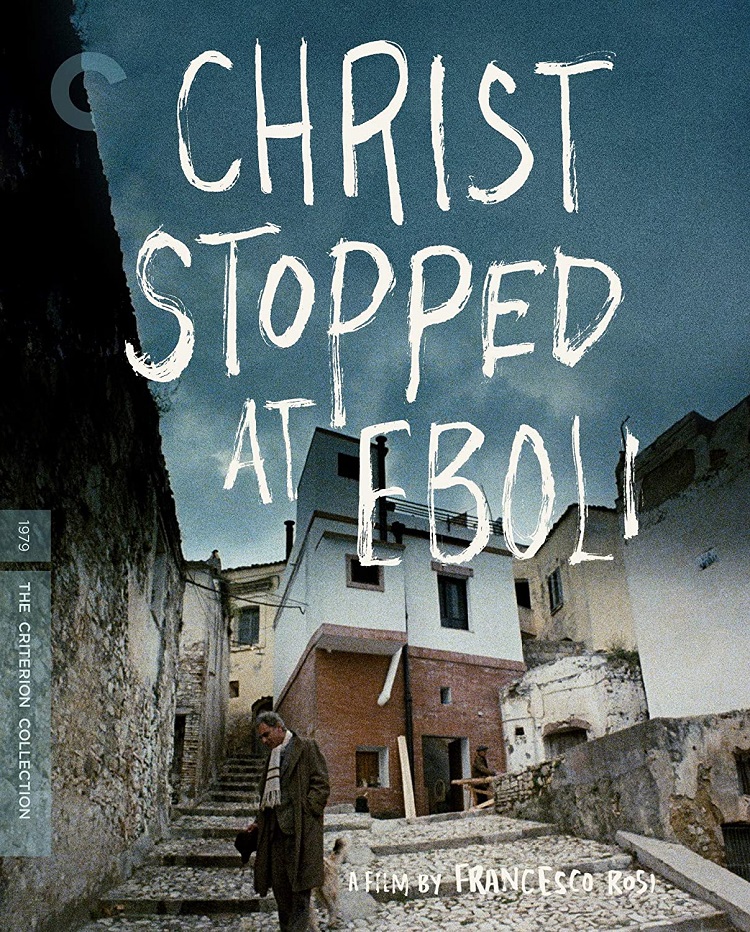 Listed as one of the 1,001 movies you need to see before you die, Christ Stopped at Eboli is a film of which I wasn't aware prior to the Criterion Collection announcing it being one of the latest releases they were adding to their catalogue. And that's a miss on my end, because this is a truly mesmerizing achievement.
Apparently, this original, 220-minute television version had been hard to come across for some time, and the only option to watch the movie was to go for the 150-minute cut. It's a good thing I waited to see the movie as it was meant to be seen. To be honest, though, it was a little unexpected to see the movie broken into four parts like a mini-series, with beginning and ending credits attached. But it wasn't bothersome, as the end credits had Piero Piccioni's beautiful score play over, and that was a treat to hear each time. Never once did I skip to the next chapter to get to the following episode.
Christ Stopped at Eboli is based on a true story about how Carlo Levi (played by Gian Marie Volonté), a painter and activist, has been exiled from his home city of Turin, Italy for speaking out against Benito Mussolini. He is forced to live in the remote town of Aliano, which makes him feel out of place, as the area and people are so drastically different than those from Turin and other places he's visited. Uncertain at first, as it usually is for fish-out-of-water scenarios, Carlo soon becomes accustomed to the people and the way they live.
The movie is filled with a variety of colorful characters, from his housekeeper who claims to have been pregnant 17 times and yet had not been able to keep a man – as said men fled to America. There are others who talk about the love for Italy and their little town, but are also looking to leave. It's a movie about being a stranger in a strange land, and coming to realize that there are things to learn from the people and places you go – even if it may not originally fall in line with how you think or live.
There's hardly a minute in Christ Stopped at Eboli that feels wasted. While it's a slow-burning film, it's filled with gorgeous scenery and tremendous performances that will keep you glued. It certainly deserves a spot on that "1,001 movies to see before you die" list.
The folks over at Criterion Collection have done an incredible job at restoring Christ Stopped at Eboli in 2K for Blu-ray and adding an uncompressed monaural soundtrack. It looks and sounds amazing. A lot of the footage doesn't make it seem like the movie was released in 1979, but rather 15 years past that time. The aspect ratio is the original television format of 1.33:1.
Special features on the Criterion Collection Blu-ray include:
A new interview with translator and author Michael F. Moore
A 1978 documentary on Italian political cinema, which has the film's director, Francesco Rosi, and its lead star, Volonté.
An excerpt from a 1974 documentary that features Rosi and the real-life Carlo Levi
An excerpt from a 2014 documentary called Unico, which was the last interview Rossi had given and he discussed working with Volonté
The trailer for the rerelease of the film
A booklet that contains an essay from scholar Alexander Stille and a 1979 statement from Rossi.
Christ Stopped at Eboli releases to Blu-ray from The Criterion Collection on September 22.