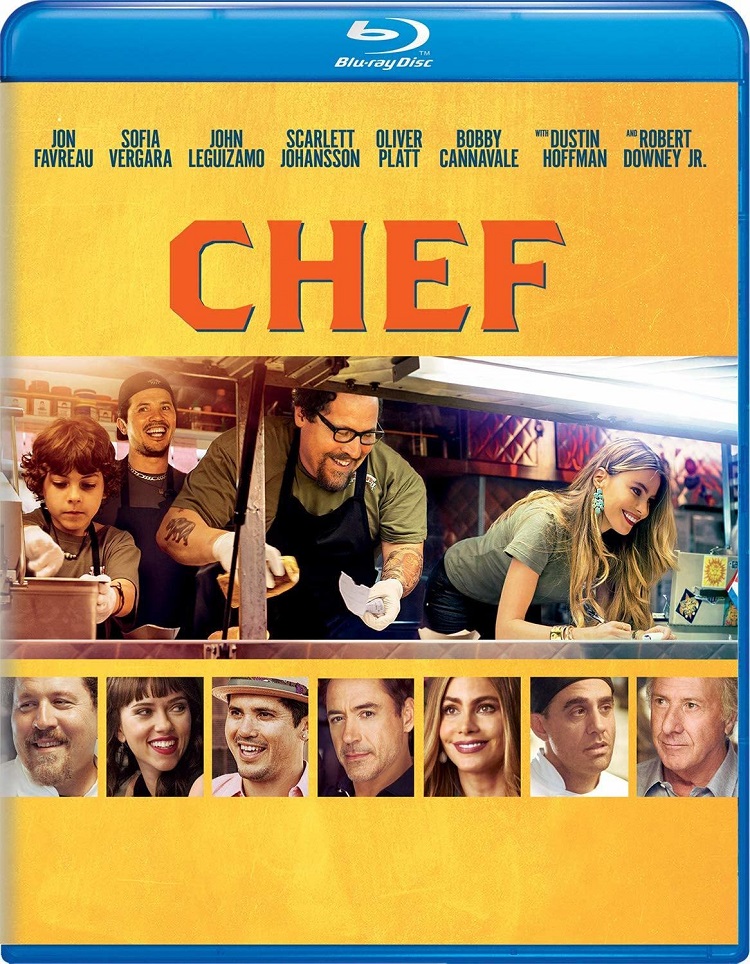 How nice is it to watch a movie that gets better as it goes along? That was my happy experience with Jon Favreau's Chef, which morphed at its halfway point from a sort-of-funny satire about a successful but unhappy superstar chef having a professional crisis into a truly touching story about a father and son bonding over a shared passion. This is the movie to take your dad (or your kid) to on Father's Day: like the delicious cubano sandwiches made by the dozens in the film, it hits the sweet spot between fairy-tale wish fulfillment and an appreciation for the real feeling that can develop in a parent-child relationship.
Writer/director/star Favreau has been best known in recent years as the helmer of the mega-budget Iron Man movies, but he did start out in quirky indie-land with the 1996 Swingers, which he wrote and co-starred in with Vince Vaughn. In fact, Chef could be read as Favreau's gloss on his own career, i.e. mainstream industry guy gets back to basics.
As the story opens he's commercially successful but unfulfilled chef and distracted divorced dad Carl Casper, who comes undone by a bad review from a food blogger (played by a nicely subdued Oliver Platt). Thanks to his ignorance of social media, Carl becomes involved in a Twitter flame war and then has a YouTube-worthy meltdown that forces him out of his current dis-comfort zone.
Fortunately, a fairy godfather in the form of Robert Downey Jr. (reliably hysterical in his single movie-stealing scene) gives Carl another chance, providing him with a run-down food truck that allows him to return to his culinary roots – making those mouth-watering cubanos and yucca fries for swarms of hungry people.
As I said, the movie overall is a bit too much of a fairy tale; part of its problem is that Carl's troubles never seem that grim. (Even – perhaps especially – in a comedy, it's important that the audience feel like something is actually at stake for the characters.) Carl gets unfailing support throughout from his quasi-girlfriend (Scarlett Johansson) and his ex-wife (Sofia Vergara), as well as his faithful companion and fellow cook (John Leguizamo); we should all be lucky enough to have such good friends and family when going through professional and personal crises.
But the heart of the movie turns out to be Carl's growing relationship with his 10-year-old son Percy (a remarkably clear and unsentimental performance by Emjay Anthony). On their road trip from Miami through New Orleans, Austin, and points west, Favreau's Carl teaches his son not only the fundamentals of how to cook but, more important, how to take pride in what he does. His highest words of praise for the son are "You're really a good cook. You work really hard." The son also has something to teach the dad, demonstrating how social media can work for him instead of against him. I missed the opportunity to share a passion for work in this way with my own dad, so it was nice (if sad for me) to see it played out on film, albeit in an idealized way.
So two words of advice if you go see Chef: 1) Be patient; the payoff is mostly worth the wait; and 2) Eat first – the sight of all that delicious food on an empty stomach will make it impossible for you to focus on the touching, funny story Favreau is telling.