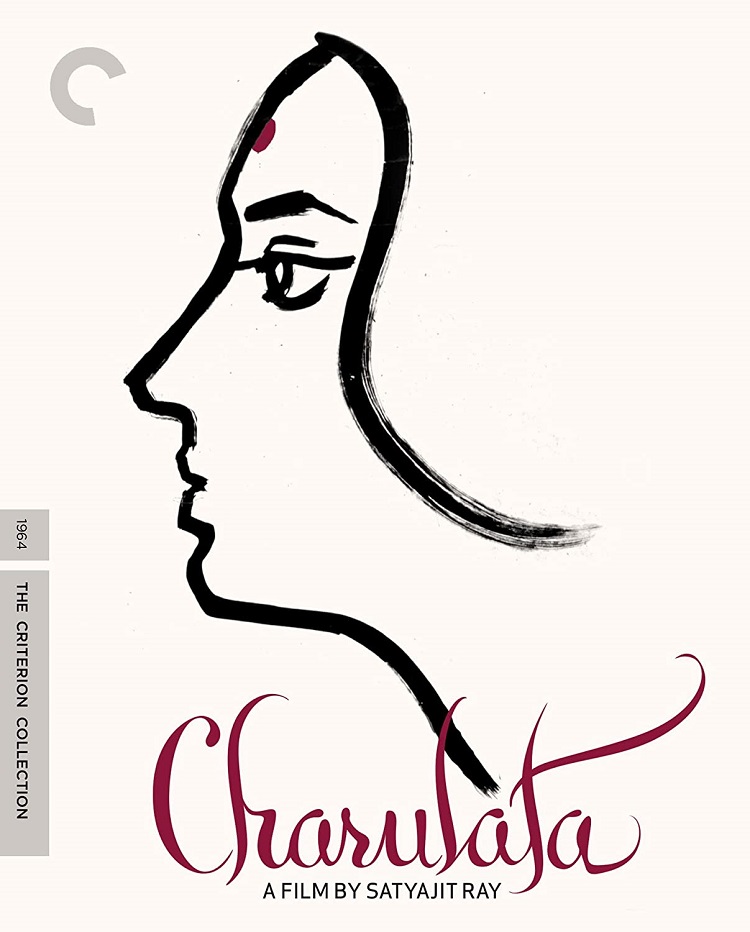 This is not a Bollywood film, at least not in the accepted modern-day definition of the term. Half a century ago, the Indian film industry was not constrained by today's formulaic insistence on bloated three-hour lengths, paper-thin rom-com and action plots, cartoonish one-dimensional characters, and song-and-dance numbers. Instead, talented creators such as Satyajit Ray had the latitude to explore the artistry of film, contributing meaningful works that measure up well against the best of the rest of world cinema.
Out of all of his films, Ray was most proud of this one because it had the "fewest flaws", and it's easy to see why, even if I don't share his opinion. With fluid, exquisite camera work and lasting performances from his cast, particularly star Madhabi Mukherjee, Charulata is an accomplished and fascinating work hampered only by a predictable plot.
Mukherjee plays the title character, the wife of a well-off workaholic newspaper editor in late 19th-century, pre-independence India. In other words, she has practically no personal freedom or definition of self, instead expected to while away her days solely attending to the upkeep of the household. Her cloistered existence is summed up masterfully in the film's opening scene, where she listlessly observes the foot traffic near her home from the confines of her room, in the world but never a part of it.
When her husband's poet cousin comes to stay with them, Charulata's measured existence is thrown into disarray, with her finding herself both intrigued and inspired by his creative freedom and attractiveness. And there's the film's flaw: the start of an illicit love triangle that sets up the rest of the far too predictable story. The plot feels far too close to any number of European chamber dramas where uptight characters must suppress their desires up to their breaking points. The only unexpected aspect is the cousin's complete obliviousness to Charulata's feelings, with his naïve and all-consuming attention to his craft leaving little room to acknowledge her budding passion. To be clear, there's a great deal to be admired in the outstanding and artistic staging, performances, and direction, but it's all in service to a lacking plot that delivers no particular surprise or insight.
The new, restored 2K digital film transfer is completely flawless and remarkable on Blu-ray, surely some of the most thorough and precise restoration I've seen. Charulata's yearning for more to her life is impeccably conveyed through Mukherjee's pristine visage, rendered in such fine hi-def detail it's like a live performance, with her burning eyes the window to her conflicted soul.
Bonus features are headlined by enlightening new interviews with the still-engaging Mukherjee and co-star Soumitra Chatterjee where they reminisce about the film and their relationships with Ray. There's also an archival interview with Ray where his intelligence and passion for film artistry are fully evident, as well as a new interview program with an Indian film scholar and Bengali cultural historian.