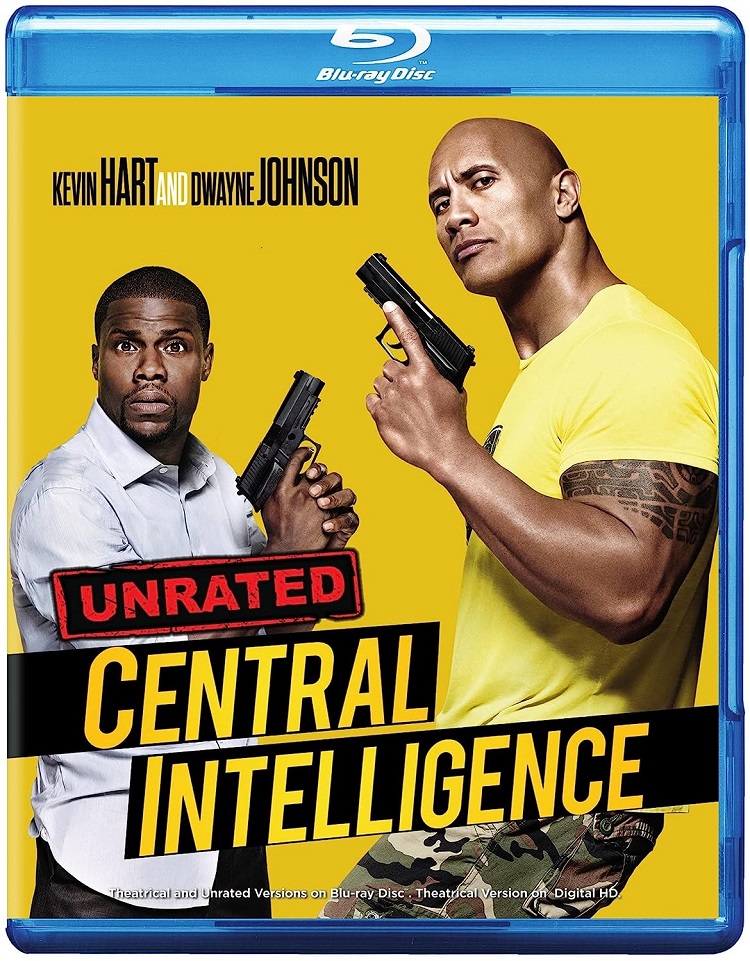 I have long since theorized that if Kevin Hart and Melissa McCarthy ever made a buddy film together, it would signify the beginning of the end of life as we know it. They have made enough terrible films on their own to start a club.
To escape the record-setting heat (not meant to be a reference to McCarthy's The Heat, a record-setting film in terms of how bad I thought it sucked) this past weekend, I headed for the local theater and the new release Central Intelligence starring Mr. Hart and Dwayne "The Rock" Johnson. After struggling through the majority of this jokeless effort by writers Ike Barinholtz, David Stassen, and Rawson Marshall Thurber, who also directs, and realizing that I had once again had part of my life sucked out by a film that was supposed to garner laughs from its audience, it happened! Melissa McCarthy makes an uncredited appearance!! It won't be long now, folks. Apparently there is a direct tie-in to the record-setting heat on the opening weekend of this film. I've always said I can only take Melissa McCarthy in small doses, so this was actually perfect. Her appearance was pleasant, as are several aspects of Central Intelligence. It's just not funny.
With a script that has no actual jokes, Kevin Hart mugs, clowns, and chews enough scenery to earn him the title of "The New Hardest Working Man in Show Business." Sadly, it's not enough. His portrayal of Calvin Joyner, the high school superstar athlete, Mr. Popular, Drama Club president, turned unsatisfied-with-his-life accountant is quite good, as is that of Dwayne Johnson as the former tormented-fat-kid now buff CIA agent who pulls his idol Calvin into the world of espionage and intrigue. Unfortunately, Johnson's Bob Stone has muddled motivation as does the script which contains elements of a poignant story that touches on the impact of bullying and how lives change after high school. The majority of this gets lost in cheap action sequences where Hart stumbles around as the proverbial fish out of water in contrived situations we've seen done substantially better in hundreds of other such films.
Sure, it would have been a big risk to let these two actors play their roles in a lighthearted, poignant film, but there are clear glimpses here that they could have pulled it off and that is the saddest part of Central Intelligence. Rather than let these guys show their range, producers have to try and make the story into something it's not. Where is the intelligence in that?
Recommendation: Insure that you have your emergency supplies well stocked and head for your bunkers. Central Intelligence will probably be available on DVD before you need to secure the door so grab a copy. If you view it without the expectations of it being an uproarious comedy, and pay attention to the subtext and the performances of the stars, life may be worth living until a real summer comedy shows up.