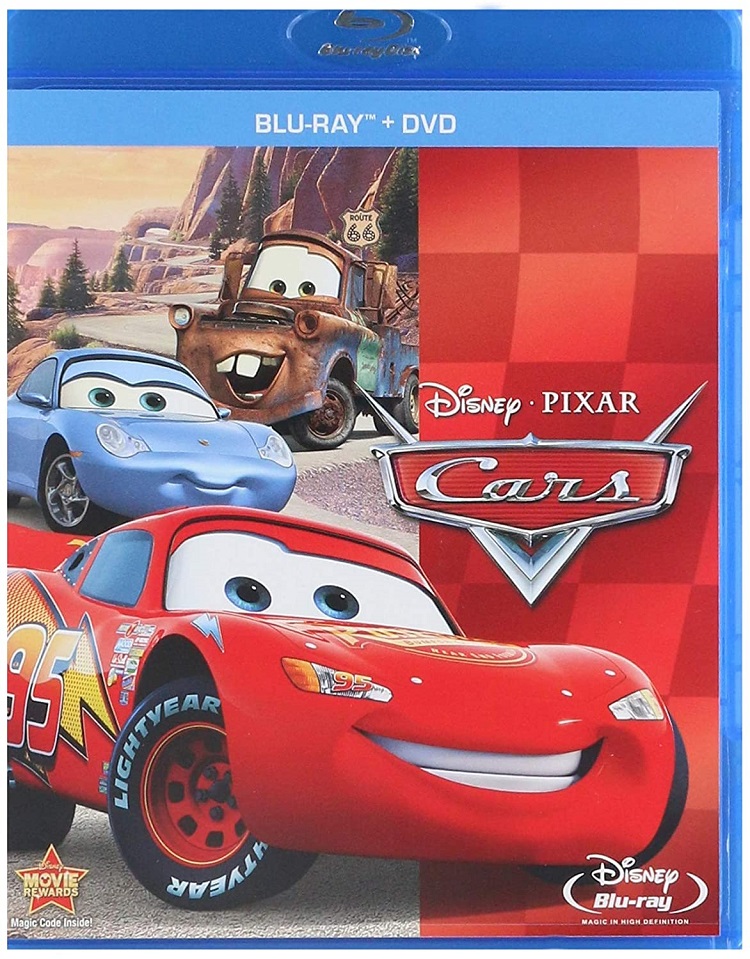 For the longest time it seemed that Pixar could do no wrong. Over the last 16 years they have consistently made some of the finest family films this side of Studio Ghibli. While certainly some films were better than others all of them have been highly enjoyable and walked that line where both kids and adults can find something to enjoy. When they announced a sequel to their 2006 film Cars I was at first a little disappointed. While filled with some amazing animation and some fun moments I find that film to my least favorite Pixar film to date, and I couldn't imagine a sequel being much better. Apparently I was right as Cars 2 was generally panned (scoring a meager 38% at Rotten Tomatoes.) The reaction to it was so low that it is the first Pixar film since Toy Story 2 that I didn't see in the theatre.
Yet despite all of this, I am still making the Cars Collector's Edition my Pick of the Week. All I can say is that sometimes presentation beats the pants off of content (that and this week is a fairly lackluster one in terms of interesting releases.) The collector's edition features both Cars and Cars 2 plus ten episodes of the Cars Toons: Mater's Tall Tales television series. Cars 2 is presented in Blu-ray 3D and regular Blu-ray, while Cars and Cars Toons include Blu-ray, DVD and digital copies.
The set also includes the theatrical short Toy Story Toon: Hawaiian Vacation an exclusive Cars Toon entitled Air Mater, director's commentary, short features, and an interactive map featuring all the cities the cars visit in Cars 2.
All in all its a pretty monster release and that's why it gets my Pick of the Week.
Also out this week of interest.
Toy Story 3D Trilogy (Blu-ray): Speaking of Pixar their very first feature film (plus its two excellent sequels) are being released in a nice combo pack.
The Grateful Dead Movie (Blu-ray): In October 1974, the Dead did a run of shows in San Francisco that were supposed to be the last the band would ever perform before "retiring" (less than two years later like so many other bands who have "retired" the Dead came back to perform for another 20 years.) The band decided to record those shows for prosperity and the movie became a labor of love for Jerry Garcia. Unfortunately, the performances and the film itself finds the Dead not at their best. Still it's got a long, groovy bit of animation at the beginning and the Blu-ray features 11 songs from the run not seen in the original film.