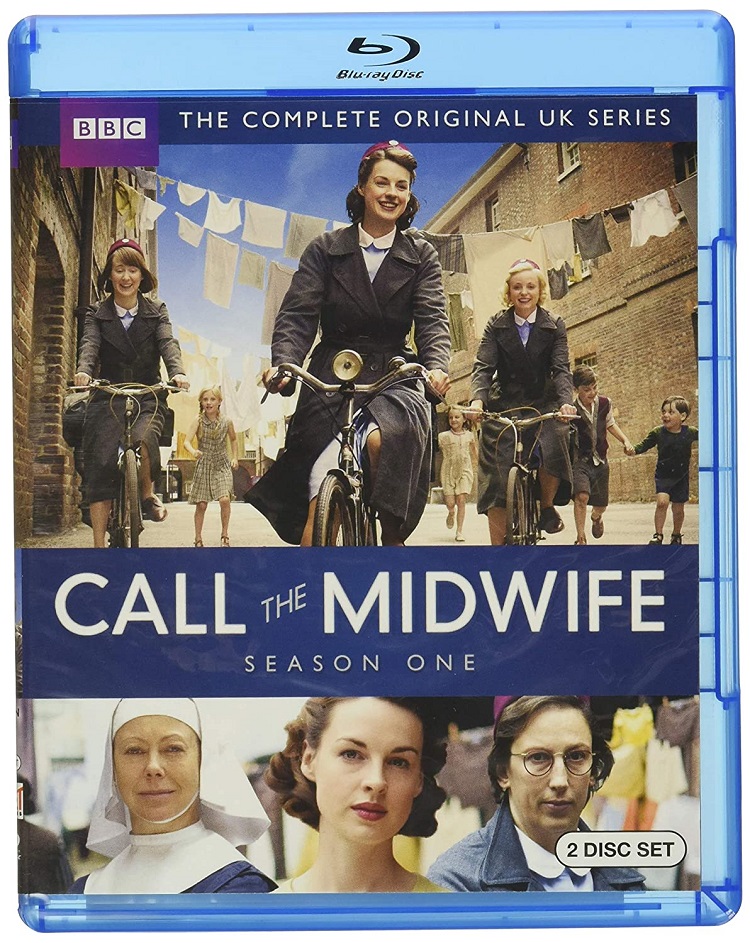 Author Ayelet Waldman calls the memoirs that served as the basis for this series "tremendously moving". I agree, but in my case I was tremendously moved to hit the off switch to avoid seeing any more distasteful medical situations resulting from the show's subject: midwifery. I stuck in there so you don't have to, but let me tell you, I wish my eyes could unsee some of the footage the creators chose to include.
See, it's one thing to explore the little-seen world of midwifery, but the show attempts to get dramatic mileage out of the extreme medical cases encountered by the nurses. That means we get treated to retch-inducing case files such as an immigrant mother having complications prematurely delivering her 25th child during massive blood loss and a filthy, uncouth large woman who loses her child due to syphilis, which is discovered by the midwife due to the presence of a large chancre on her nether regions. I've never minded the severe medical cases on shows like ER, but was so repulsed here that I couldn't focus on the character development of the nurses.
Those nurses are headlined by Jenny Lee, a fresh graduate from nursing school who joins an order of nursing nuns at a facility called Nonnatus House. The ladies are tasked with providing midwife services to the low class, with most deliveries taking place at home since there's only one eight-bed maternity ward in the entire area. Jenny comes from a privileged background and so has no experience with hardship or poverty, making her entry into East London's poorest neighborhoods of the 1950s a rude awakening for her and us. Her wide-eyed innocence and abhorrence of the miserable conditions in the community quickly get annoying, as she expresses shock so often that it loses all impact. Still, actress Jessica Raine is easy on the eyes and shows enough depth that I look forward to her future acting endeavors.
While I didn't enjoy the subject matter, the show looks fantastic and is certainly one of the most lushly produced series currently in production. Its period setting is fully reinforced by the settings, costume design, and most importantly the exterior photography, putting it nearly on par with fellow scenic period drama Boardwalk Empire. As such, Blu-ray is clearly the way to go, with the added definition greatly enhancing the spectacular image quality.
Bonus features are slight, with only footage of the cast members discussing the series.