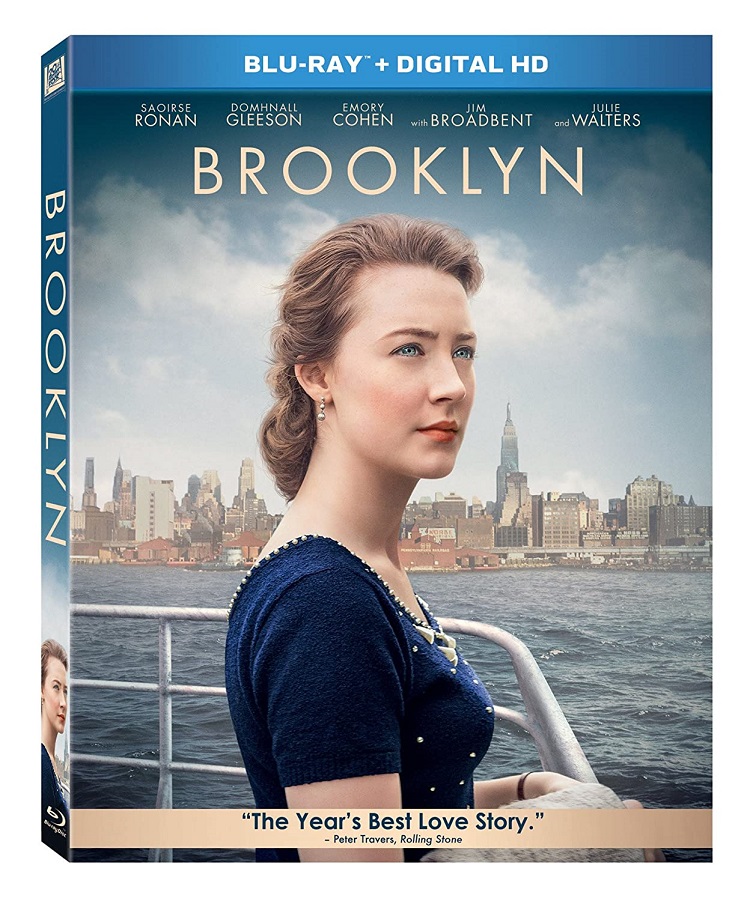 Though it was nominated for a slew of awards (including Best Picture, Adapted Screenplay, and Actress at the Academy Awards), I'd probably not given it much thought to Brooklyn were it not for one man – screenwriter Nick Hornby. I first discovered Hornby via the John Cusack movie adaptation of his novel High Fidelity. I fell in love with that movie pretty much immediately and recognized quite a bit of myself in the music-obsessed, bad-at-relationships main character (as well as his friend's obsessive need to constantly make top five lists).
From that film, I sought out the book and loved it. Then I went on to pretty much everything Hornby has ever written. Turns out, I'm not that much of a fan of his fictional work. His characters all too often get preachy and seem to be a surrogate for Hornby's own thoughts about a particular philosophy. It's his non-fiction work where I remain very much a fan. He's written books about music, about reading, and even about football (by which I mean soccer) and they've all been excellent (even the sports one and I detest sports).
If I were ever to become famous and someone were to ask me who my greatest influences were, Nick Hornby would be very close to the top of the list. I like him very much is what I'm saying and it was his name that piqued my interest in Brooklyn. Otherwise I would have written it off as another boring historical drama.
But Nick Hornby writing the screenplay for it? That gets it a Pick of the Week status.
Also out this week that looks interesting:
The Big Short: Adam McCay, who is known for his comedies with Will Farrell, adapts a very serious non-fiction book about the financial crisis. I'm not at all a fan of his comedies, but this one's gotten lots of good reviews and with a cast that includes Brad Pitt, Christian Bale, Marisa Tomei, and Melissa Leo I'm all on board.
Carol: Another highfalutin' costume drama starring Rooney Mara and Cate Blanchett. It was nominated for lots of awards as well, but looks as boring as can be. But it's hard to go wrong with Blanchett so I'm sure I'll get around to watching it sometime. No doubt I'll love it too. For all my posturing about Oscar-baiting period dramas, once I watch them I usually love them. Our own Dusty Summers loved it.
Game of Thrones: The Complete Season Five: It's been so long since I read the book I can no longer remember where the show deviates. Not that it matters, the show has become its own thing and its just as awesome as the George R.R. Martin stories.
The Manchurian Candidate (Criterion Collection): Terrifically paranoid political thriller from John Frankenheimer. You'll never look at Angela Lansbury the same way after this.
Rage of Honor: Arrow Video brings us another Sho Kosugi martial arts flick. This one has Sho Kosugi taking off to Singapore after a bunch of drug dealers kill his partner.