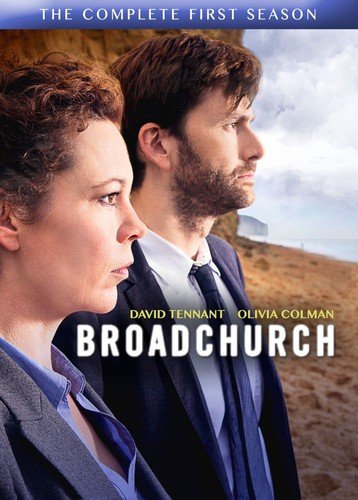 It is a little embarrassing to say now, but I came to Doctor Who a bit late in the game. I knew the show as a kid, and I used to watch it from time to time through the Tom Baker years. But it was never something I sought out, or geeked about. When news came of the reboot in 2005, I more or less shrugged and went back to watching The West Wing, or The Wire, or whatever I was loving at the time.
My wife was a much bigger fan as a kid and so she was a bit excited by the news, but at the time we were living overseas and we had no way to actually watch it. When we came back stateside, she'd watch it when she could but her schedule was such that she couldn't catch it in any way but sporadically.
A few years later, about the time Matt Smith was taking over the role, we decided to give it a go. The new series was streaming on Netflix and we were looking for a new show that we could watch together. That's a more difficult task than it sounds. My wife and I have pretty divergent tastes in…well, pretty much everything. It is very difficult to find a show that both her and I are going to enjoy and that we can watch together obsessively. Though I was not all that excited about Doctor Who, I knew she'd enjoy getting to watch it in order and I was willing to at least try.
It took me a few episodes, but I learned to love the good Doctor and now I'm a self-declared fanboy. Though I enjoy all of the Doctors, David Tennant is probably my favorite (though on certain days that title goes to Tom Baker or Jon Pertwee.) He really made the role his own and, along with show runner Russell T. Davies, created the perfect Doctor for modern times.
This has led me to be very much a fan of David Tennant the actor. Truth is I've not seen a whole lot of his non-Doctor Who projects but what I have seen have displayed the true talent of Mr. Tennant. This is especially true with the recent Broadchurch. Set in a small English town, an entire community is rocked when an 11-year-old boy is found dead on the beach. Tennant stars as DI Hardy, an experienced big city detective, who has a troubled past and is trying to escape a scandal-riddled murder investigation in which the murderer was set free after some evidence is lost. He butts heads with DS Miller (Olivia Colman), who is from Broadchurch and has a personal connection to the murder.
It's a well-written, beautifully photographed, and superbly acted, little crime drama. It was popular enough to be granted a sequel and it is being turned into an American show (also starring Tennant.) It is also now my Pick of the Week – an honor I'm sure Mr. Tennant will wear with pride.
Also out this week that looks interesting:
Anchorman 2: The Legend Continues: Will Farrell and company continue their vintage silliness. The first one had some very funny parts, but there's only so much of that kind of humor I can take. But if you dig that sort of thing, this one comes with tons of extras and outtakes.
47 Ronin: Keanu Reeves as a samurai battling all sorts of CGI baddies. Looks fun.
Knights of Badassdom: A bunch of role-playing nerds accidentally unleash a real demon. This looks ridiculously stupid, but with Peter Dinklage and Steve Zahn in the mix, I'm betting it's ridiculously fun, too. Read Mark Buckingham's review to find out.
Fargo: Remastered Edition: The movie that made me a Coen Brothers fan. Darkly funny and brilliantly thrilling. Details are sketchy on what "remastered" means, but the initial Blu-ray release got pretty terrible reviews for video quality so let;s hope they'd cleaned it up and made it shine. Roger Deakins' gorgeous cinematography deserves nothing less.