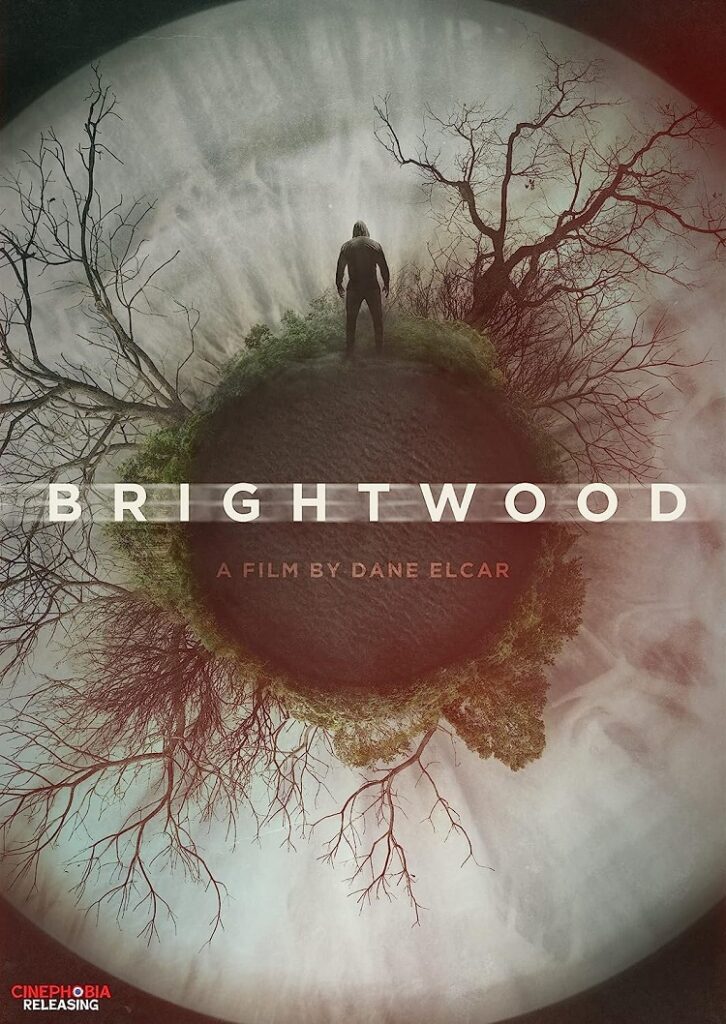 Brightwood, written, directed, and edited by Dane Elcar, and starring Dana Berger as Jen, and Max Woertendyke as Dan, is a feature-length version of Elcar's short film "The Pond."
Jen and Dan decide to go for a morning run around the local lake. They are on the outs since Jen has accused Dan of coming on to one of her friends at a party the previous night. But something is wrong with the lake. They can exercise all day around the lake if they want, but there is no escaping it. Dan and Jen try to make their escape but there are suddenly other people in the woods who must be avoided, and the same "No Swimming" sign that they pass relentlessly mocks them throughout the day.
The horror in Brightwood builds steadily and avoids cliches like jump-scares and close-ups of blood-soaked bits of meat. There are lots of great shots, especially of the inherent loneliness of the lake, that prove Elcar has an eye for directing. The relationship between Dan and Jen is complex and believable. Both actors are giving their all here and deserve their share of the credit holding this piece of art together. There is a tendency to feel sorry for their relationship problems, angry at their inability to work together, and real fear that their difficulties could lead to their untimely deaths.
Bonus Features:
Audio Commentary with Dane Elcar (writer, director, editor), Dana Berger (lead actress), and Max Woertendyke (lead actor and producer): Unfortunately, this comes off more like three friends reminiscing about that one great time in their life instead of a critical commentary with more than cursory insight.
Original Short Film "The Pond" (17 min): One of the few times the original holds up and also begs for a feature-length version. Some scenes point directly to their better counterparts in the full-length story.
Deleted Scenes (11 min): They were deleted for a reason. One particular clip has the two actors filming themselves with iPhones out in the scary woods and reminds too much of The Blair Witch Project. The fact that the director/editor understood that these scenes needed to end up on the floor gives hope for his future endeavors.
Cinephobia Releasing Trailers: Previews of five upcoming feature releases.
A promising new director, two up-and-coming actors, and an engrossing story make Brightwood worth seeing.