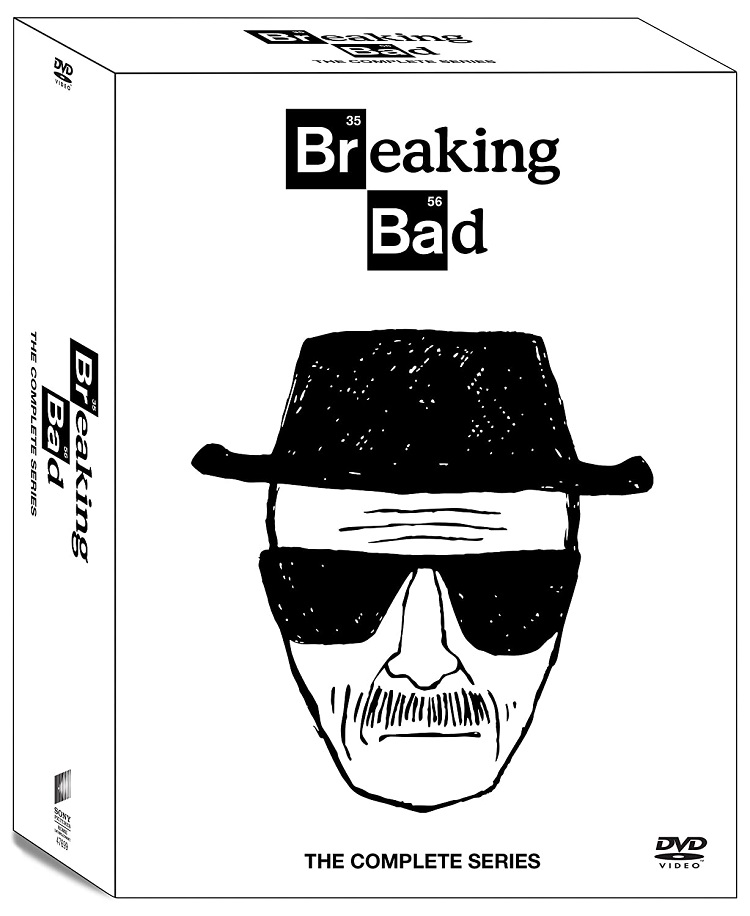 Who knew a show about an average, normal guy turned very, very bad (or as show creator/runner Vince Gilligan used to say Mr. Chips becoming Scarface) could be so popular, culturally significant, and so very, very good? On paper, a television show about a regular, boring chemistry teacher slowly becoming the biggest, baddest meth dealer in the Southwest sounds like a long shot. Two decades ago, it would have been laughed out of the drawing board. But in this new era of television, one ripe with anti-heroes like Tony Soprano and Don Draper, a show like Breaking Bad can not only become a big hit, but also make it onto many lists of the greatest shows of all time (including mine.)
Like a lot of folks, I was drawn into Walter White's downfall via Netflix. I'd heard about the show for a couple of seasons, but I cut the cable cord ages ago and the buzz wasn't quite big enough for me to look elsewhere for it until I saw that it was streaming on Netflix. The ease of which one can watch movies and television via that service is nothing short of revelatory. Breaking Bad sucked me in from episode one. I rushed through I believe the first three seasons that were out at that time then waited with great impatience for the next and the next and the next.
Now that it is over I want nothing more than to watch it all over again. Netflix will be there for millions of others who have that same desire, but for me, now out in the stix with crap internet. I've got to get the DVDs. And here we are at this week's pick.
The Final Season (or technically the second half of the final season as the first half has been previously released) gets its own DVD/Blu-ray release, but they are also releasing a big boxed (or should I say big barreled) set of the entire series. It comes in a replica barrel that was used for so many purposes on the show; it will surely look awesome on one's shelf. Each season comes with the previous special features that originally came with their releases. Plus a new two-hour documentary on the show, a collectible coin, a 16-page book, and a collectible apron.
I always wonder about these sets as it seems like fans would have already scooped up the individual seasons, but here I am a fan and I haven't bought a single season yet. Part of that's due to Netflix and my ability to watch the older episodes anytime I want. Though, again that ended at the beginning of the year with my move. But it also has to do with the fact that I wanted to wait until it was all over to ensure they didn't end it with a dud. They didn't and here I am wanting it all. And I'm making it my Pick of the Week.
Also out this week that looks interesting:
Zatoichi: The Blind Swordsman (Criterion Blu-ray): In truth, this should be my pick. It is a stunning set which includes 25 of the Zatoichi films with all the typical Criterion work done to each of them. Thing is, I've never seen a single one of them. I've heard the Zatoichi name over and over and over again as there have been loads of films and etc. made with that name attached. People all over love the series, and I surely mean to watch it. But I haven't. So Breaking Bad wins and this set gets a second string. But man, if you dig the series, and have the cash, this thing looks lovely.
Bill Cosby…Far From Finished: Cosby hasn't made a comedy video in decades, but his last one – Himself – was friggin' hilarious and I expect this will be the same.
Agatha Christie's Poirot: Series 10: One can simply not go wrong with Poirot.