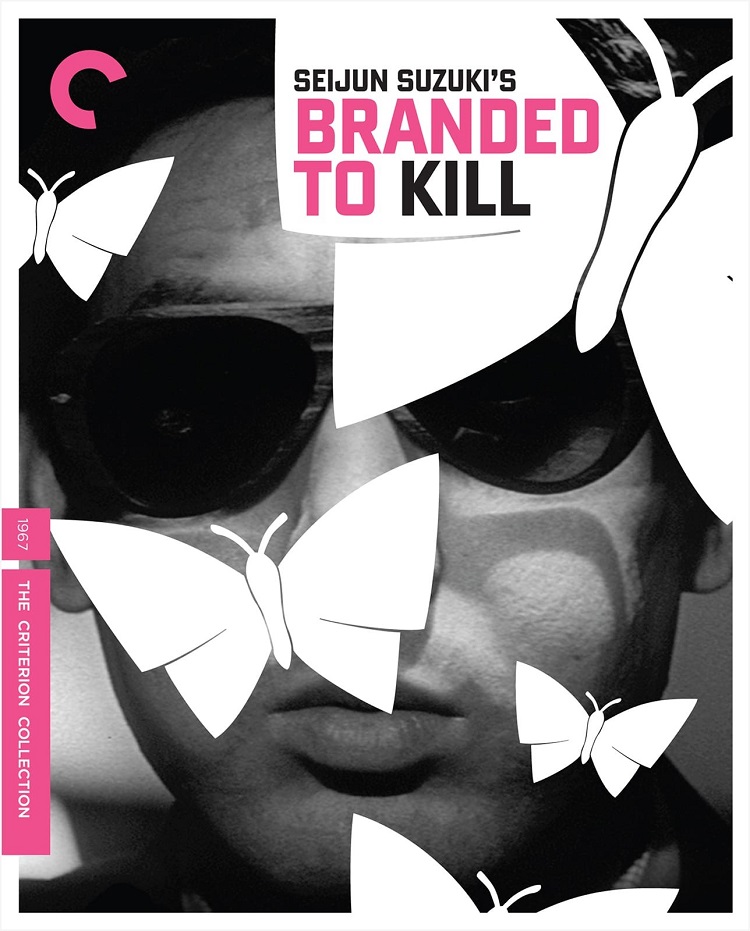 Please bare with me. I don't get out much, nor have instant access to all the cinematic things that a lot of other people are able to. Honestly, I haven't seen all of the films that are being released this week. However, some of them are very interesting, especially Seijun Suzuki's 1967 yakuza neo-noir Branded to Kill.
I am familiar with Suzuki's cinema, but I haven't seen any of them. But, reading the synopsis, I found myself drawn to it, because it sounds like a bizarrely eccentric but profound film about Japanese moral codes.
The plot of the film sounds strange: A yakuza assassin with a fetish for sniffing steamed rice screws up a job (accidentally killing an innocent) and ends up becoming targeted himself. After reading the said synopsis, it definitely connects with Jean-Pierre Melville's classic Le Samourai (released around the same year as Branded) meaning that loners may make experienced killers, but they don't exactly make experienced members of society. They also fall in love with dangerous women, which can also lead these outsiders to their eventual fate.
Whatever the viewer gets out of this film and others like it, they will probably never forget the boldness and relevance of it. These films are so cool and stylistic that one can see how they've influenced modern filmmakers like Quentin Tarantino and Chad Stahelski (the creator of the John Wick franchise).
I've never owned a copy of the original Criterion Blu-ray, but judging by the screenshots, I think the new 4K UHD disc looks stunning and spotless. The supplements on the Blu-ray disc, albeit only interviews, sound informative too. There are three: one with Suzuki and assistant director Massami Kuzuu, as they discuss the film's production history and legacy; the second with actor Joe Shishido (who portrayed lead character Hanada); and the third, which is an archival one with Suzuki that was recorded during a retrospective of his work by the Japan Foundation and Los Angeles Filmforum at the Nuart Theatre. It also includes a trailer as well. There is also a booklet with an essay with Asian film expert Tony Rayns and a statement by the film's art director, Sukezo Kawahara.
Other releases:
The Shiver of the Vampires (Powerhouse Films): A young newlywed couple stop for the night at an ancient castle. Unbeknownst to them, the castle is inhabited by a horde of vampires, who have their own plans for the couple.
Two Orphan Vampires (Powerhouse Films): Two teenage girls, Louise and Henriette, have grown up orphaned and are believed to be blind. While it is true that they cannot see during the day, they do possess the power of vision at night, when they hunt their prey.
Knock at the Cabin (Universal's Collector's Edition): The latest Shyamalan outing has a young girl and her two dads taken hostage by four armed strangers who demand that the family make an unthinkable choice to stop the apocalypse.
The Sorrow and the Pity (Kino): The harrowing Oscar-nominated documentary of France under the Nazi occupation.