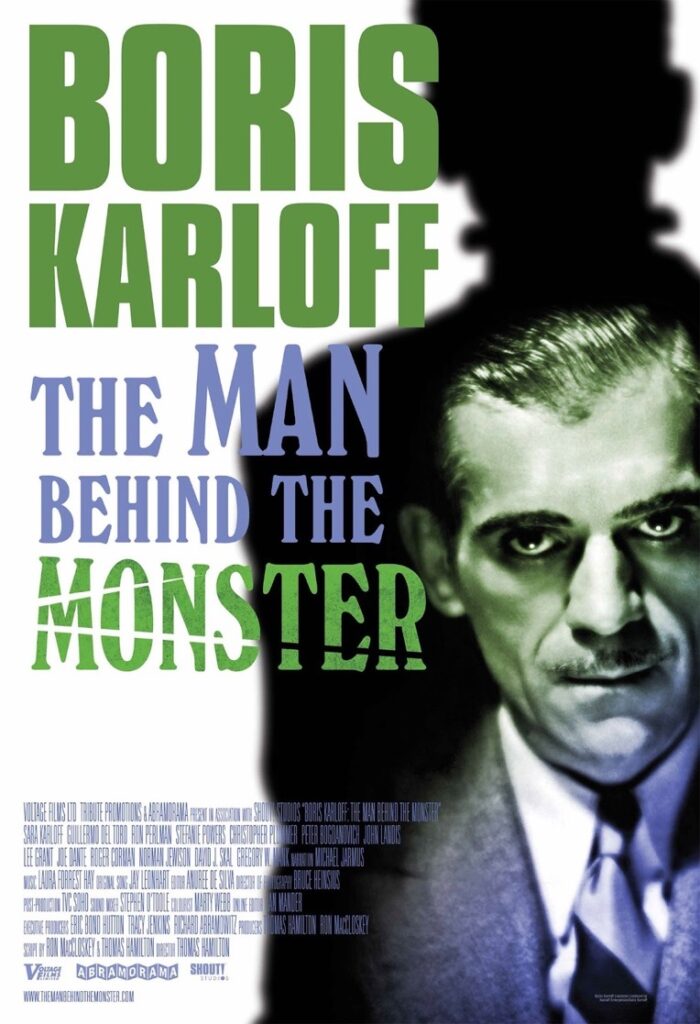 For many movie fans, Boris Karloff lumbered onto their screens as Frankenstein's monster or as the Mummy. And for others as children, he was the narrator who told them the story about How the Grinch Stole Christmas. However, Karloff was more than a monster and a powerful voice, he earned over 160 film and television credits during his sixty-year career.
Born William Henry Pratt, his prominent family had expected him to become a diplomat, but the desire to be an actor proved too strong a draw for him. And after working odd jobs in his early years, Karloff became a member of a Canadian theater group and began his lengthy performance journey both on the stage and on the screen, a career that would last up until his death. The story of Karloff's complicated early life and his impressive six-decade career are what Thomas Hamilton and Ron MacCloskey explore in the new documentary Boris Karloff: The Man Behind the Monster. The film is a follow-up to the critically acclaimed 2010 biography Boris Karloff: More Than A Monster, written by Karloff's official biographer Stephen Jacobs, who also serves as the film's historical consultant.
The documentary tells the story of Karloff's life and sixty-year career through film clips, archived audio of Karloff himself, and interviews with Guillermo del Toro, daughter Sara Karloff, Joe Dante, Roger Corman, Leonard Maltin, Ron Perlman, Peter Bogdanovich, Christopher Plummer, the late Orson Bean, and many other film journalists and historians, and actors and directors who have all been influenced by Karloff's work. But outside of these components, the film also touches on Karloff's Anglo-Indian heritage and the complexities associated with being a person of color in the early days of Hollywood. As well as his continued fight for actor's rights with the Screen Actors Guild.
While I loved the more holistic picture this documentary painted of Karloff, Boris Karloff: The Man Behind the Monster definitely has its challenges. Many of the interviews are recorded in front of green screens with projections of cartoony drawings inspired by various Karloff films. While I appreciated the idea behind this, I found the drawings very distracting. The film also lacks the more artistic choices of other modern documentaries and feels like the filmmakers just followed a generic template on how to make a documentary. Those challenges aside, I found the film to be a warm love letter to this talented actor who is still gaining new fans as new generations discover his vast body of work. Even though I was already a fan of Karloff, I came away with a greater appreciation of this dedicated artist who loved his craft.
Boris Karloff: The Man Behind the Monster is narrated by Paul Ryan. It has a run time of 99 minutes and is in theaters now.