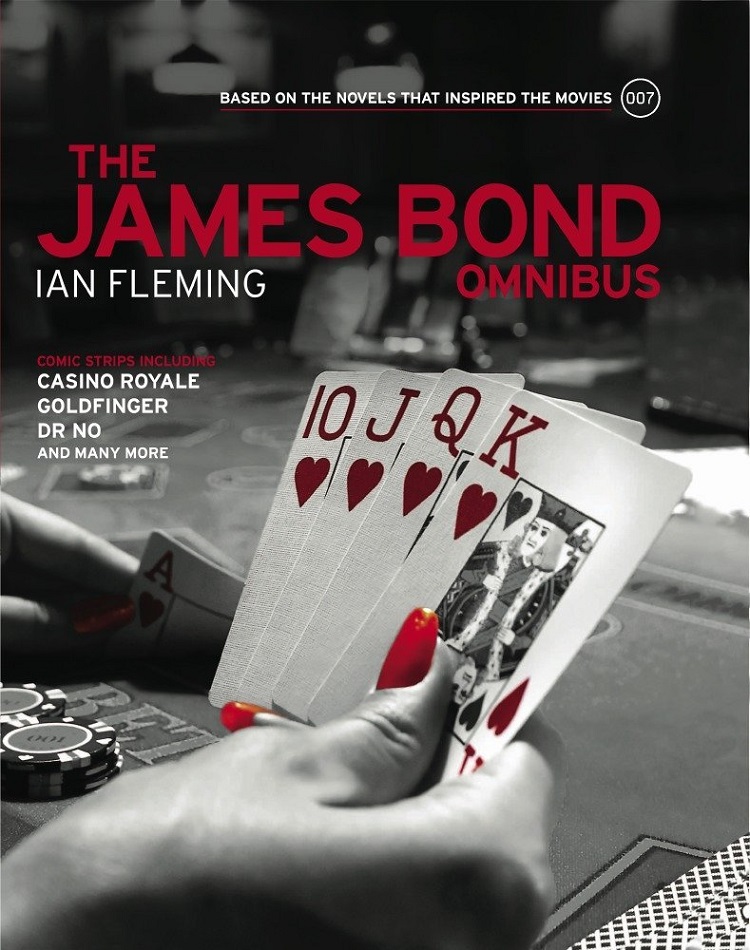 The world's most famous spy had a secret career as a comic strip star in the '50s and '60s, and thanks to this paperback omnibus collection his sequential art adventures have a new license to be discovered by the current generation of fans. Appearing in the pages of the British Daily Express newspaper, the daily strip faithfully followed the plots of Ian Fleming's original novels and short stories. Following these adventures in daily doses must have been a tedious exercise, making this and previous compilations the best method to fully enjoy the work.
Since the strip started well before the film series, the Bond character doesn't resemble any of the actors. However, he does hew closely to Fleming's literary description, with cold, cruel eyes, a rugged face, and dark hair that falls down in a comma near his right eye.
Thanks to the exquisite and finely detailed line work of artist John McLusky, Bond's adventures are brought to life in stunning fashion that totally belies their humble origins as daily newspaper fodder. Where one might expect slapdash work cranked out on a deadline, readers are instead treated to fully realized settings and character models that provide ample evidence of the artist's mastery of the medium. This makes reading the work far more than just an exercise in Bond fandom, instead transforming the experience into a fully enjoyable exploration of stellar sequential art.
Although the book cover and the strips within misleadingly assert that this material was penned by Ian Fleming, the strips were actually adapted from Fleming's original prose work by writers Anthony Hearn, Henry Gammidge, and Peter O'Donnell. As adaptations, they generally stay very true to the source material, a nice change from the film series that gradually moved completely away from the original plots, retaining only Fleming's colorful titles. The novels are typically whittled down to around 100 strips each, although a few of them weigh in around 150 strips: Casino Royale, Diamonds Are Forever, and Goldfinger. There's also a little-known title here that may give the novel readers and film viewers pause: Risico, an adaptation of a Fleming short story that so far has not been called into action as a film title.
The material presented here has been compiled into book format before, but this is possibly the most extensive collection appearing under one cover, hence the "Omnibus" designation. It's an attractive package that should hopefully find its way under the Christmas trees of many Bond fans this holiday season. The James Bond Omnibus is now available.