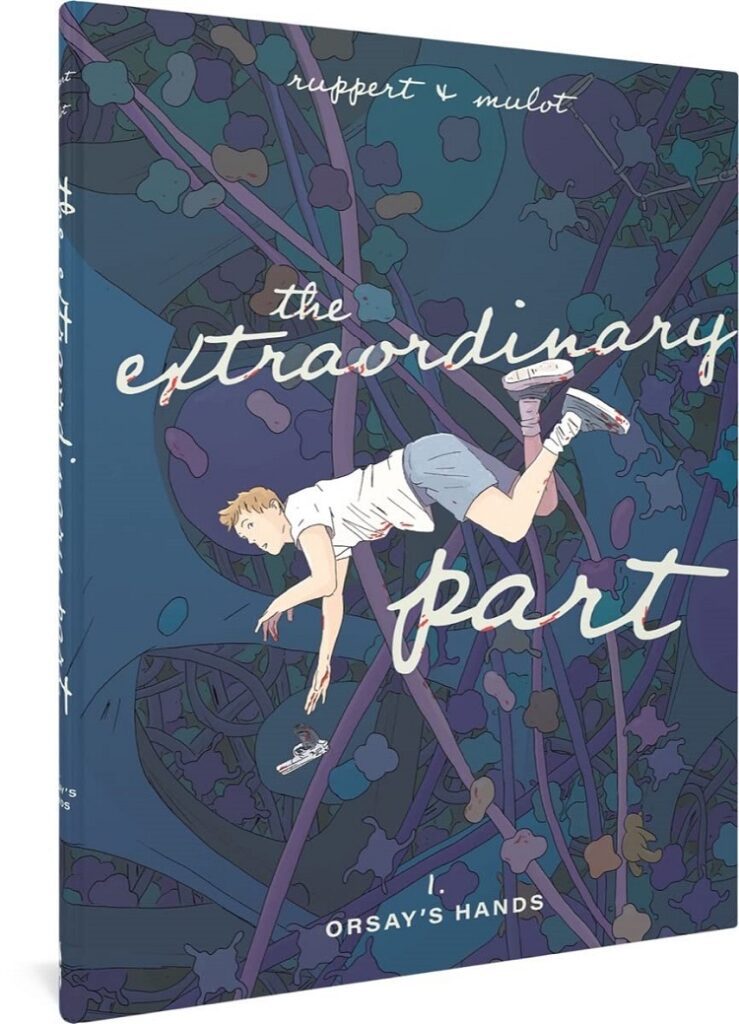 The latest work from powerhouse French graphic novelist duo Ruppert and Merlot imagines a world much like our own with one key difference: the presence of huge, harmless creatures called "whols" who have been integrated into society. They don't communicate, they don't contribute anything other than curiosity factor, and yet they're allowed to drift around France at will since their mysterious arrival a few years ago. As time has gone by, citizens have simply accepted their presence and gotten on with life as usual.
Orsay is a typical suburban teen, done with high school but not yet launched from home as he casts about for direction in life. When he observes a whol making atypically aggressive movements in town, he attempts to defuse the situation but ends up with more than he bargained for when his hands start morphing and expanding into fantastic whol shapes. This leads him to Paris in search of a cure, where he encounters a couple of other afflicted individuals, as well as a new romantic interest. One of the stricken individuals has decided to be a defender of the whols at any cost, using her new powers to horrifically eliminate anybody in her way, adding another layer of danger to the story as Orsay tries to determine his allegiances.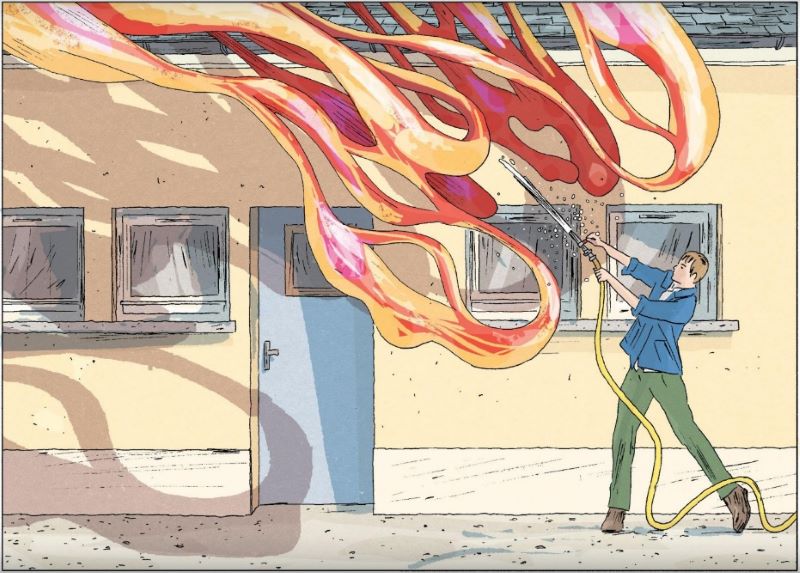 Ruppert and Mulot have been working together since 2002, with each successive work becoming more impressive, a trend that continues here. They both write and illustrate, providing no clear definition of division of duties. Their unique style was mostly refined a decade ago with the French publication of the two-part crime caper The Grande Odalisque and Olympia (co-created by Bastien Vives, published in English by Fantagraphics in 2021 and 2022) and further cemented in their musings on intimacy in the technological age in The Perineum Technique (Fantagraphics, 2019). The introduction of a sci-fi element in their new book takes their creative energy to an entirely new level, allowing them to dazzle readers with Moebius-like flights of fancy as they envision otherworldly designs for each entirely unique whol and later take us inside a surreal whol dreamscape.
Their writing is just as strong as their art, with each of their scenarios artfully set up, explored, and logically resolved, although presented in such a compelling way that we never have any clue where their plot will take us next. They're adept at utilizing droll humor to surprise us with the everyday absurdity of situations, such as when a trio are planning a crime but run into opposition from their youngest member because it conflicts with her scheduled badminton practice.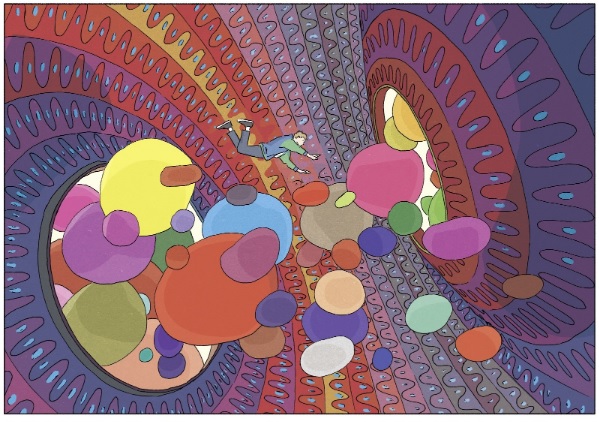 Fantagraphics hasn't cut any corners for this release, utilizing a nearly 9" x 13" oversized hardcover format just slightly smaller than The Grande Odalisque set. The endpapers immediately announce the artistic heights of this work, repurposing and zooming in on two of the most fanciful panels of the book. Even more impressive, the book's color reproduction is far superior to a previous edition by digital-only publisher, Europe Comics. Hues appear richer and slightly darker, fully revealing the intricate detail and shading in the color design. While the creators never go blindingly vivid in their color saturation, preferring a subdued palette, their sci-fi scenes are stuffed with every imaginable color, a mind-blowing achievement.
The only misstep in the entire project is the font design, a faint, scratchy, pseudo-handwritten choice that is entirely too small even at the large dimensions of the book. That doesn't appear to be due to Fanta, since the font is the same in the prior digital edition, but now that the creators are in their forties they'll hopefully soon come to recognize the importance of insisting on legible fonts in future works and their translations.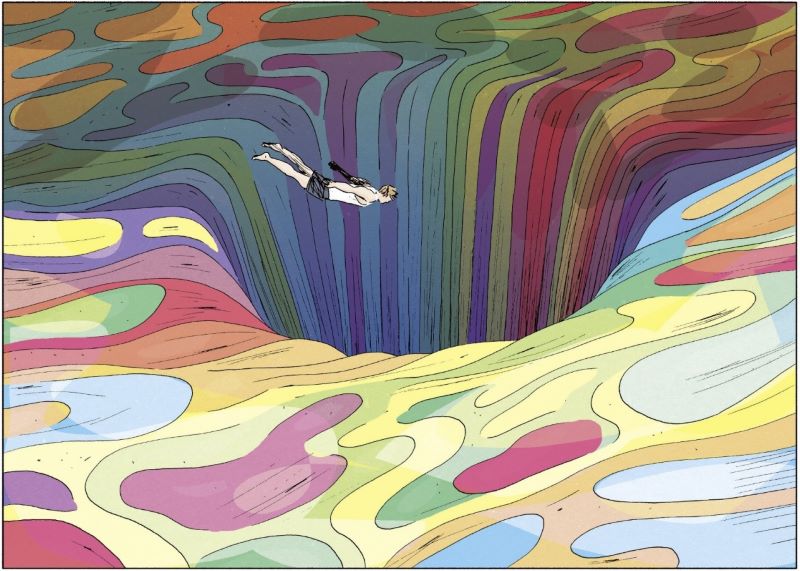 I read comics nearly every day, but retain very few in my permanent physical collection. The Extraordinary Part is going straight into my bookcase next to The Grande Odalisque set, with space beside them for the eventual concluding extraordinary part.