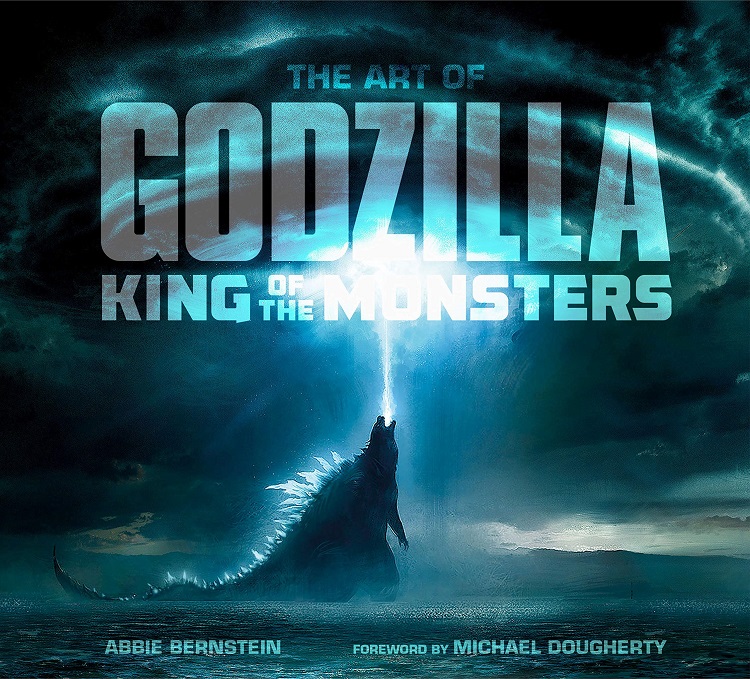 Abbie Bernstein takes readers behind the scenes with pre-production concept artwork and on-set photography from director/co-writer Michael Dougherty's Godzilla: King of the Monsters, which takes its name (minus the exclamation point) from the re-edited American version of Godzilla (1954). This isn't the first time the life-long fan tackled the character as he made "a Godzilla short…when [he] was ten or eleven with [his] old family Beta camcorder."
Hinted at during the post-credit sequence of Kong: Skull Island, this third installment in Legendary's MonsterVerse sees quite a few creatures unleashed upon the world, which Dougherty says was the only suggestion Legendary had for him. In the film, the unleashing is done by the Monarch Organization under the guidance of scientist Emma Russell (Vera Farmiga), who postulates that with the world's climate crisis having gone past the point of no return unleashing the Titans will somehow restore the planet to its natural state. However, what she didn't count on was King Ghidorah is not of this world and throws nature further out of balance.
Watching Godzilla: King of the Monsters, the work of the artists flies by in the action sequences, but this book allows it to be appreciated at one's leisure. In the "Making Monsters" chapter, there is a glorious two-page drawing of Godzilla, Rodan, and the U.S. military attacking Ghidorah. The battle takes place during a thunderstorm within a city that has seen many buildings destroyed, resulting in fires. The image demonstrates the scope the filmmakers were going for (and achieved), and will make readers wish all the artwork was presented this way.
Despite the title of the book, it focuses on much more than just the art of the film. There's a lot of discussion about the screenplay and the creation of the characters with the screenwriters and cast, including the return of two from Godzilla (2014): Drs. Serizawa (Ken Watanabe) and Graham (Sally Hawkins).
The Art of Godzilla: King of the Monsters is a fantastic and informative book for those who enjoy and are interested in the process of making movies.