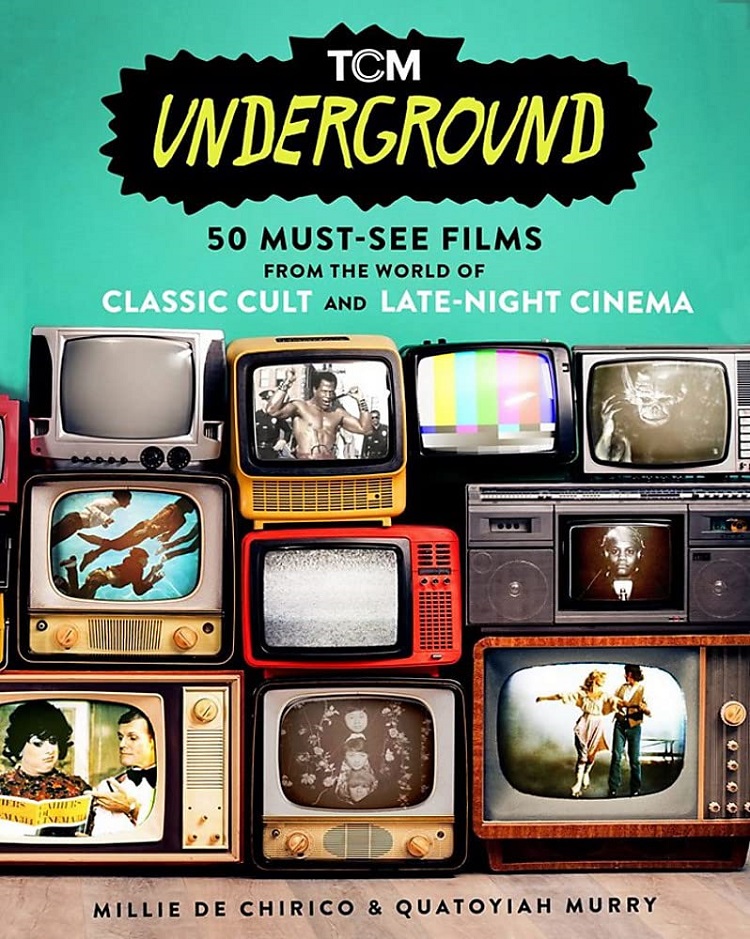 Since October 27, 2006, TCM Underground, as stated on the book's jacket, has been a "Turner Classic Movies series that showcases the best of classic cult films." They usually air a double feature, connected in some way, late Friday nights to the delight of many and the chagrin of some who wish the channel just aired and re-aired the same, small handful of films from the Classic Hollywood era.
This book features engaging essays by TCM Underground programmer Millie de Chirico and former TCM editorial manager Quatoyiah Murray spotlighting what they deem are "fifty of the most unforgettable movies." It's not a definitive "Best Cult Films" list, but, as stated in the Introduction, "films that had the biggest impact on" them. They split the titles between them; however, outside of the four identified in the Introduction, it's not clear who did which of the remaining titles.
The co-authors don't go for obvious cult titles, like the quartet credited with spawning the midnight movie circuit in the '70s, or beloved "bad" movies like Plan 9 from Outer Space and The Room, movies that have had and will continue to have plenty written about them. The titles they focus on, which were primarily released during the 1960s, '70s, and '80s, are personal. It's a decision that works for me because as an avid movie fan of over 40 years, not only there titles here I haven't seen but even a few I was unaware of.
The book is organized by categories: crime, relationship dramas, horror, rebellious youth, and of course, films intended for those who take head trips, which is where you'll find Bob Rafelson's Head starring The Monkees and Roger Corman's The Trip starring Peter Fonda. Produced in the late '60s, these two independent films share an influence from the counterculture/hippie movement as each features main characters reflecting upon themselves. They also share screenwriter Jack Nicholson.
In addition to writing about 50 must-see films, the book suggests even more titles by shining "A Spotlight on…" other films featuring a specific actor, actress, or director as well as "Genre'ly Speaking" about related titles. They also provide trivia in "Cult Connections" and "Did You Know."
TCM Underground: 50 Must-See Films… is a great addition to the library for those who have an alternative definition of "classic movie." The essays are well researched and well written, and the authors' enthusiasm for these films contribute to the reader's enjoyment in revisiting them or their curiosity to seek them out.