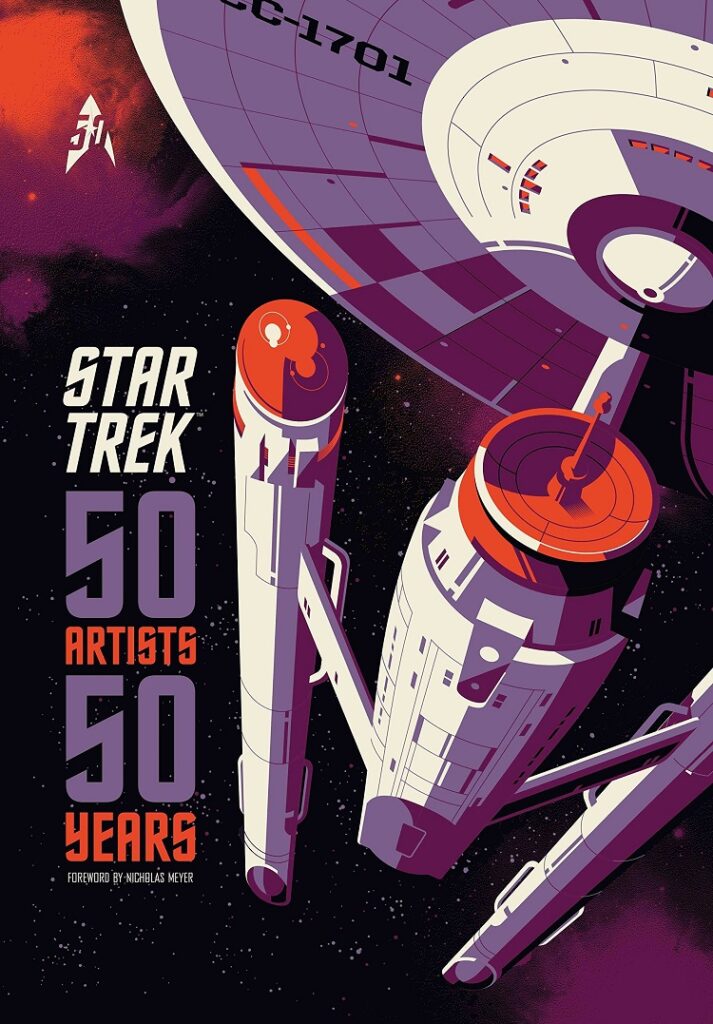 It's been 50 years since the original Star Trek television show debuted on television. While the original series lasted only three seasons, there have been a number of television series and movies that have followed. Being that it is the 50th anniversary, there has been a lot of talk celebrating the event. Not only has there been many television specials, but Titan Books has also released an all-encompassing book of art featuring the show.
The majority of the individual art pieces are displayed along with common questions and responses from the artists regarding their affiliation and interest in the Star Trek universe, such as who are their favorite characters, why they are interested in Star Trek, and what inspired their ideas. Not only are there drawings and posters, but the book also includes photography, sculptures, stamps, and toys.
Mayim Bialik, who is known for her role on The Big Bang Theory, dresses up as characters from the show and has her photograph taken. Sue Beatrice designed a pocket watch to express the relationship between space and time. There are also stamps that were designed by the U.S. Post Office and both a Borg ship and Leonard Nimoy's 1964 Buick Riviera by designers from Mattel.
While there are a few pieces that deal with The Next Generation cast, it's mostly about the original series. The questions that are asked of the artists are short and the responses are brief as well. The main draw of the book is the artwork itself. A few of the pieces stick out, but most of them are rather plain and simple.
If you're interested in Star Trek, then it's worth flipping through the pages, but what's contained inside is something most people would look through one time and not look at again.