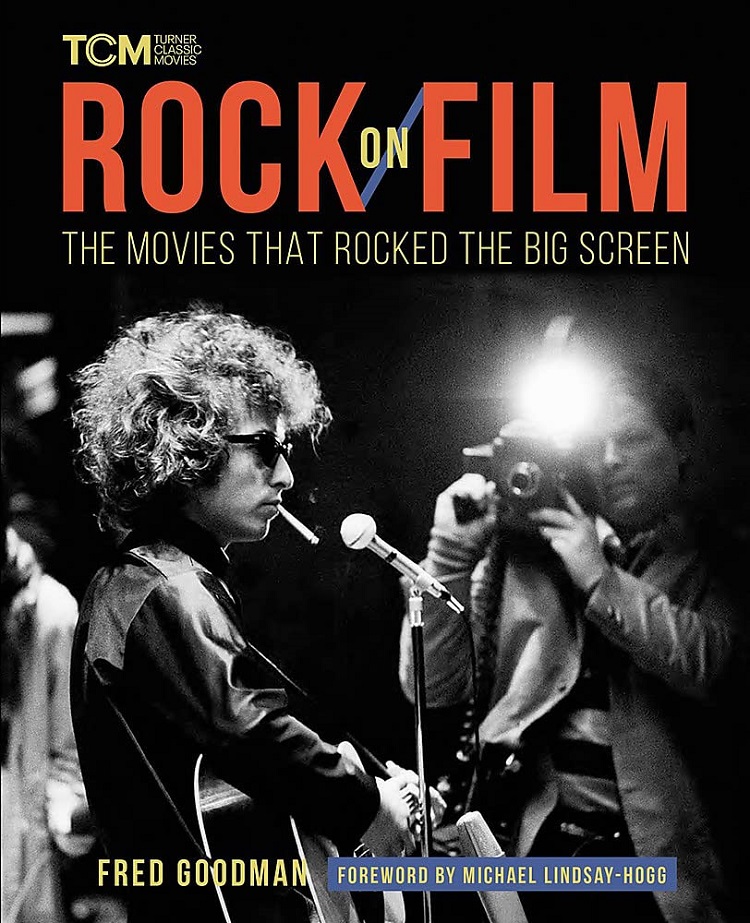 Author Fred Goodman takes readers on a tour of Rock on Film for Turner Classic Movies. After revealing his first interaction with Frank Zappa's 200 Motels and how Hollywood tried to embrace rock music in the '50s and '60s, he credits "two modestly budgeted black-and-white" films with "contributing the DNA for every rock movie to come." To no surprise, those films feature what are arguably the two biggest names related to '60s rock music: the Beatles in Richard Lester's A Hard Day's Night, a semi-fictionalized presentation of Beatlemania, and Bob Dylan in D. A. Pennebaker's documentary Don't Look Back, a portrait of the artist on tour though most of what is shown takes place between concerts.
Goodman writes about those films and 48 others, reporting about their creation rather than solely posting synopses. He doesn't limit himself to films starring real rock musicians. There are biopics (The Buddy Holly Story and Straight Outta Compton), fictional artists (This Is Spinal Tap and Inside Llewyn Davis), and stories where music is integral to the characters' lives (like High Fidelity and American Graffiti). However, I was surprised he omitted well-known concert films by two of rock's biggest acts, David Bowie's Ziggy Stardust and the Spiders from Mars and Led Zeppelin's The Song Remains the Same, but included The Rocky Horror Picture Show, which I love but don't feel the case was made for including it.
Goodman also has conversations with directors who have entries in the book: Cameron Crowe / Almost Famous; Jim Jaramusch / Mystery Train; Penelope Spheeris / The Decline of Western Civilization; Taylor Hackford / Chuck Berry: Hail! Hail! Rock 'n' Roll; and John Waters / Hairspray. It's interesting to learn their perspectives about rock, film, and the merging of the two.
For readers looking to add titles to their movie-watching lists, Goodman spotlights more than the usual 50 films many of the TCM books present by offering a suggestion on how to create a Double Feature with his entries by either pairing films by artist (such as Gimme Shelter and Ladies and Gentleman: The Rolling Stones) or thematically (such as concert films Woodstock and Summer of Soul).
Rock on Film makes an outstanding addition to the library of film lovers and music lovers.