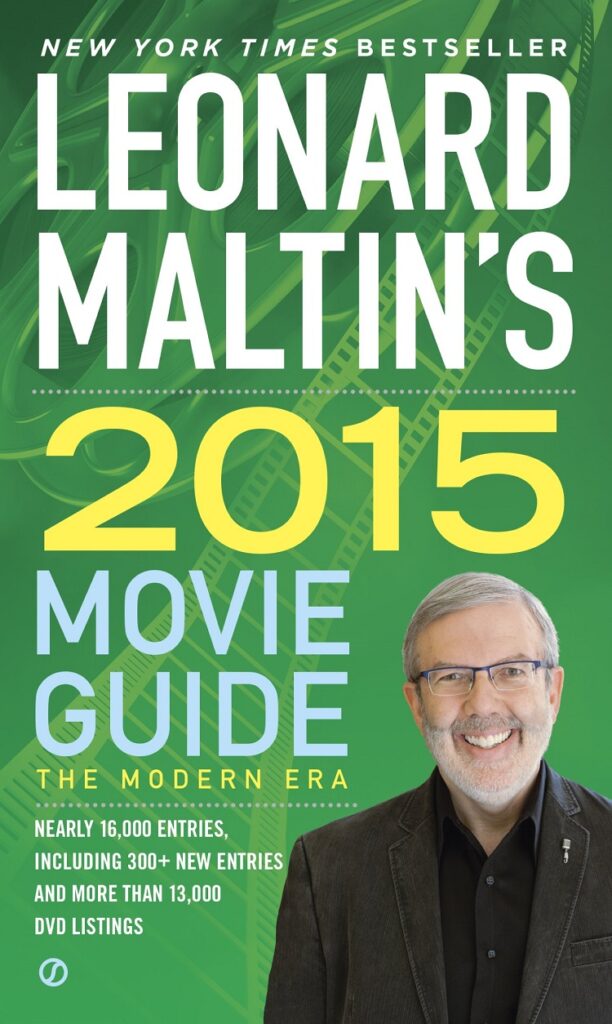 Written by Chris Morgan
Leonard Maltin appears in the movie Gremlins 2: The New Batch, lampooning his own negative review of the original Gremlins. He was also in an episode of Mystery Science Theater 3000, but that's not relevant from a cinematic perspective. This is brought up to illuminate how long Maltin has been a prominent film critic, and not just because of Doug Benson's movie podcast where they play the Leonard Maltin Game. However, an era is coming to an end. In addition to his Leonard Maltin app going out of commission, the most recent edition of Leonard Maltin's Movie Guide, the 2015 edition, is his last that will come out in print.
It sort of makes sense that this has happened. This movie guide is essentially an encyclopedia of film, and in particular of Maltin's movie reviews. It is a compendium of reviews, in alphabetical order, with ratings for each film, plus key information. You know, run length, actors and directors, rating, availability for home viewing (not all films are on DVD after all), and so on. Is this all informative? Absolutely, but it is also analog in a digital world. You can look up all this information, minus the reviews, on IMDb if you so choose. It's faster and more convenient, and you can even find plenty of Maltin's material online as well.
That being said, the book is very substantive, and full of information. You pick the book up, and, the next thing you know, you're flipping around and reading about a bunch of different films. Sure, you can do that online, but in its own way, the book is more straightforward, and perhaps even more conducive to falling down a movie wormhole.
If you are interested in having Maltin's movie reviews in book form, obviously you want the 2015 Leonard Maltin's Movie Guide, although if you have any of the earlier books it may be less important to have, unless you are a completist. If you just want a film reference book, this is probably the best one you are going to fine. Hell, if you even just want to have this book because it is the last of an era, obviously you will pick it up, but you will get plenty out of it too.