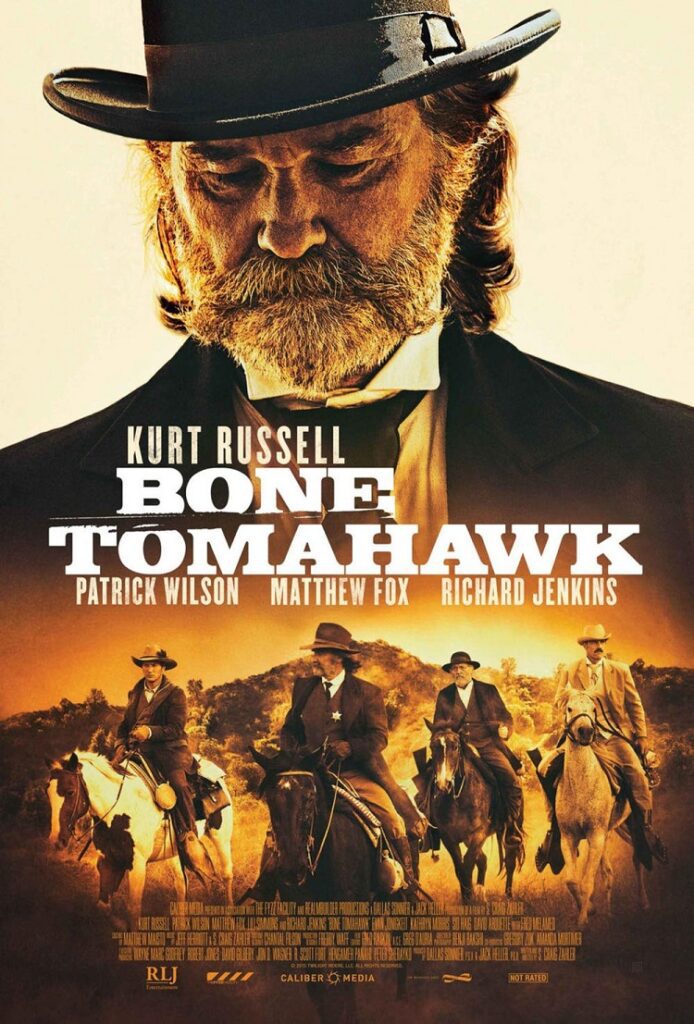 Since everyone is getting over the Christmas holidays, I think they are just too stuffed with food and having to clean up all the wrapping paper to purchase the latest releases. Fortunately, this week's releases will help people save a lot of money, and help them save for New Year's. With the exception of a bloody throwback Western, I don't think that people will be upset not to own the other releases.
On paper, Bone Tomahawk sounds like a very interesting, successful tribute to the ultraviolent Italian Westerns of the late '60s and '70s, but on the screen it is a very mixed bag. When you first read the words "a Kurt Russell Western," you think that is all you need, but in the case of today's cinema, you need a just little more. In Bone, Russell doesn't take the reins, it is the secondary cast that truly shines, such as Matthew Fox (doing his best work that actually makes him watchable, for once), and the always brilliant Richard Jenkins (who gives an Oscar-worthy supporting performance as Russell's sidekick). The movie doesn't give Russell much screen presence, but he does receive a very gruesome fate in the blood-drenched ending that rivals any of some of his more violent previous characters. [Read Kent Conrad's review.]
Other titles include:
A Walk in the Woods: A very mediocre, dumbed-down adaptation of Bill Bryson's moving, sly novel of growing old and getting in touch with nature that misuses both Robert Redford and Nick Nolte. But on the good side, which is only one, there are bears.
The Perfect Guy: A shamelessly predictable ripoff of Play Misty for Me and Fatal Attraction that tries to be original, but falters completely all the way. Michale Ealy's performance is passable, but you obviously know how this bore-fest is going to end. In this case, its nice to have a burger instead of a steak once in a while.
Heist: A hijack movie that no one heard of starring Robert De Niro, Kate Bosworth, wrestler Dave Baustia, and Jeffery Dean Morgan. Enough said.
Hitman: Agent 47: Another cliched action movie with lots of explosions and meandering set pieces. The talents of Rupert Grint and Zachary Quinto are extremely wasted here. The fact that they overact doesn't help matters much.