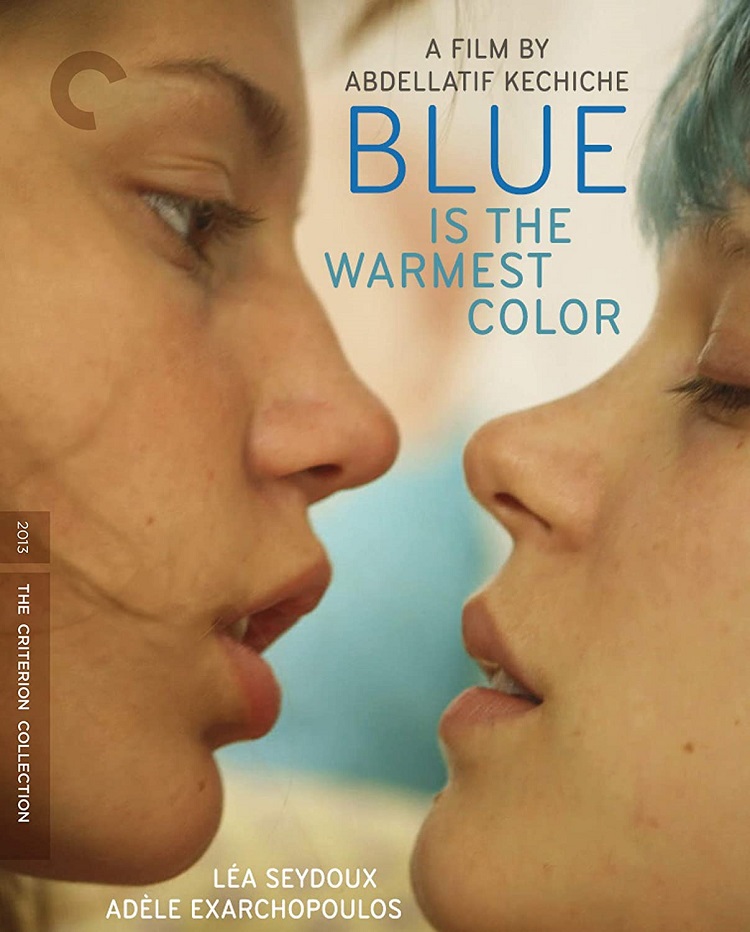 Abdellatif Kechiche's Blue Is the Warmest Color is a beautiful, coming-of-age story set over the course of about 10 years in the life of a young French woman named Adèle (Adèle Exarchopoulos), beginning when she is a 15-year-old. While understandably controversial due to its graphic sexual content, what is most notable about the film is the normalcy of the relationship between Adèle and Emma (Lea Seydoux) because what they experience together could occur between any two people in love.
Immediately upon seeing Adèle among her peers in school, she comes off more mature and above their pettiness. She begins dating a young man because it's what's expected but her heart doesn't seem completely in it. One day while walking around town, she makes eye contact with Emma, a blue-haired art student, approximately five years older, who intrigues her. One night by chance, though she was hoping it would occur, Adèle walks into a lesbian bar where Emma is and they meet.
As they begin to hang out and grow close, Adèle slowly retreats from her family and schoolmates, not willing to admit to anyone what is happening. She introduces Emma to her parents as a friend, which is Emma is surprised by but accepts; however, the night spent together in Adèle's bedroom reveals the truth to the viewer.
A few years later, the two are living together. Adèle is a teacher of young children. Emma's art, much of which features Adèle as the subject, and the networking required to build a career as an artist takes up much of her time. Their jobs reveal a difference between them; one working for the common man and the other for the elite. Strains on the relationship are evident as Adèle feels out of place in Emma's world, but will it be mended so they can continue their journey together or will they be taking separate paths?
Adèle is such wonderfully developed character I was disappointed when the credits rolled because three hours/ten years wasn't enough time to spend with her. During her transition to adulthood and over the course of her love affair with Emma, she exhibits a wide range of emotions, brought to fruition by Exarchopoulos, and has familiar experiences that create a bond of empathy and identification with the viewer.
The sex scenes are graphic and intense, like nothing I've seen in mainstream film before between two women. While all of it may not have been needed to tell the story, their inclusion didn't feel overly gratuitous. Heterosexual couples are shown having sex so why there should be a restriction for a lesbian couple if that's what the filmmaker wants to show, although he has to realize some viewers are going to be taken out of the scene. Even more unfortunate is that these scenes will be all some will know about the film and clips will appear all over the Internet without context, a great disservice to such an outstanding film.
Freely adapted from Julie Maroh's graphic novel Blue Angel (Le Bleu est une couleur chaude), Blue Is the Warmest Color presents a compelling story about love and life that will make one fall in love with what life has to offer. Although the director and actress have been feuding in the press, the film's subtitle, "Adèle: Chapters 1 & 2," gives me hope other chapters of the character's life will be told on screen.