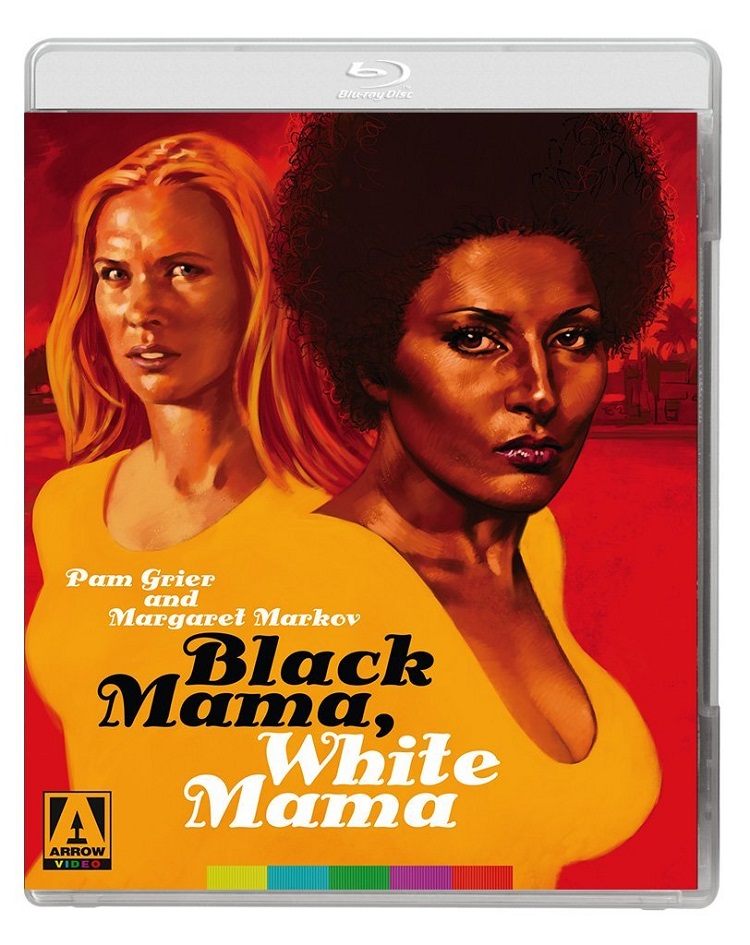 Every once in awhile you have to ask yourself whether you want the much beloved, critically acclaimed, and highly influential classic comedy or the ridiculously sexist and exploitative women-in-prison flick to be the pick of the week. And if the person asking is me, you go for the exploitation flick. Every time.
In the 1970s, Pam Grier was the queen of the exploitation flick. Between 1970 and 1973, she made such classics as The Big Doll House, Women in Cages, The Big Bird Cage, and this week's pick, Black Mama, White Mama. All that before her 25th birthday and before her turns in Coffy and Foxy Brown made her famous.
These films won't make you think Pam Grier is anything close to a terrific actress but she's got a knock-out screen presence and remains absolutely electrifying. Black Mama, White Mama is nothing but standard blacksploitation stuff, but Grier lights up the screen and the rest of it is so much fun you'll immediately forgive how objectionable it all is to a modern audience.
I don't need to say anything more about it in this column, as I wrote a full review.
Sorry, Charlie Chaplin. Better luck next time.
Also out this week that looks interesting:
City Lights (Criterion Collection): Charlie's Chaplin's classic silent comedy gets the full Criterion treatment.
The Hunger Games: Mockingjay – Part 2: We can finally say goodbye to this star-making, yet utterly awful series and keep pretending Jennifer Lawrence makes nothing but great films.
A Brighter Summer Day (Criterion Collection): Critically acclaimed Taiwanese film which has never seen an American home video release. It's a coming-of-age tale set against the backdrop of the Chinese takeover of Taiwan.