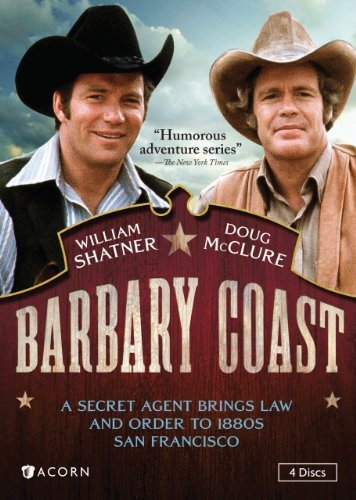 I don't know if Mat's mentioned it, but he and his family are in the process of moving to another state. If he hasn't, I am sure over the weeks to come he will discuss settling into their new surroundings. It seems like they move once a year, so I am sure the process will be easier for him than it would be for myself whose been living in my current home with my darling wife for the last eight years. Still, to help lighten his load, he's taking the week off from this column, and I am filling in.
We've been e-friends almost ten years now, first crossing paths on a website where we discovered similar tastes in entertainment, so I wasn't surprised to learn that my initial choice, Breaking Bad: The Complete Series, was made by Mat previously when it came right before the holidays in a fancy package. It's now being released in a stripped-down version and would have been the one I'd have recommended. I've been a fan since before the third season started and now consider it one of my all-time favorite TV series.
Looking over the new-release list, the title I am most intrigued by is Barbary Coast, a TV series that looks to be in the vein of Wild, Wild, West. Set in 1880s San Francisco, William Shatner stars in his first TV series since Star Trek as an undercover agent trying to clean up the crime-ridden city secretly assisted by casino owner Cash Conover (Dennis Cole in the TV-movie pilot and Doug McClure in the 13-episode series). The short run means it didn't catch on with audiences in 1975. Hopefully, it was ahead of its time and won't show its age, or else shows its age in an unintentionally funny way.
Also out this week that looks interesting:
New Adventures of Superman: Season 2 & 3: I used to watch these Filmation cartoons when I was a kid. Am not a fan of Superman, but am curious to see how they hold up.
Robocop (2014): Being released in February meant the studio didn't have a lot of faith in this remake, but it could have potential.
Law & Order: The Fourth Year: I was a fan of the show since the first season. This new release of the fourth season would be the last with Michael Moriarty and the first with S. Epatha Merkerson and Jill Hennessy.
We Always Lie to Strangers: The Incredible True Story of Branson, Missouri: I've heard about the place but never been, so this documentary allows a peek from the comfort of the couch.