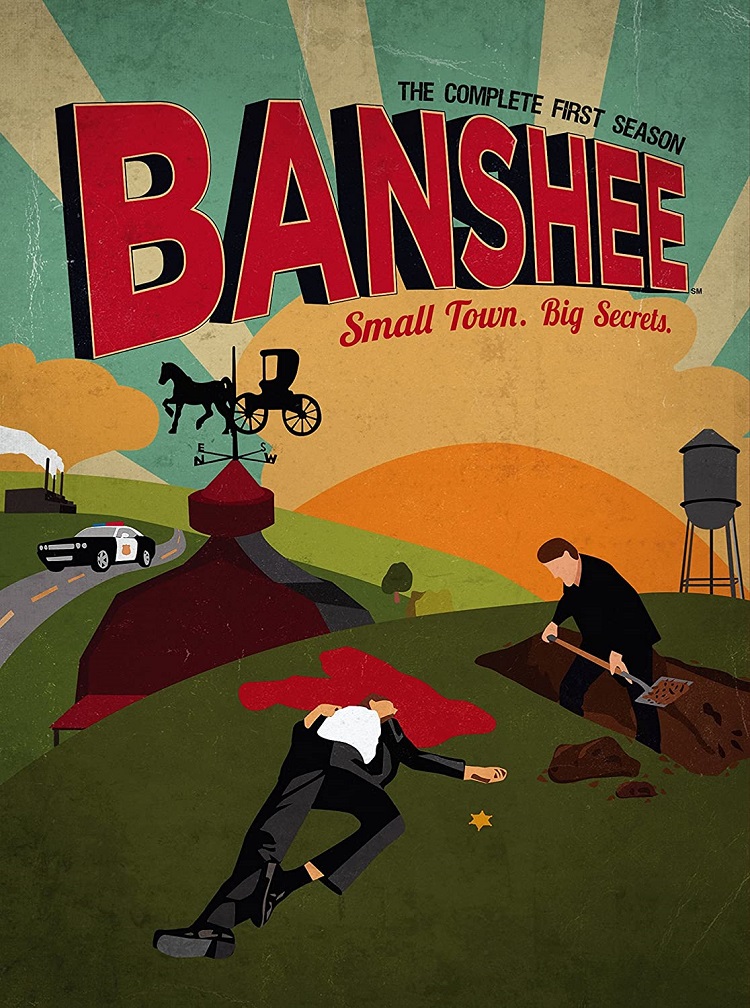 There is so much good, interesting TV on these days I can hardly keep track. At the beginning of this year, I intentionally slowed down my movie watching just so I could keep up with the various television series that I've wanted to see for a long time. Still, I find myself way behind on all the shows I'd like to watch.
HBO used to be the best player in the game but now we've got AMC, Showtime, PBS, FX, and many others creating innovative, interesting, top-notch television. Recently, Cinemax entered the game trying to thrust off their softcore pornography image and have created two new action-oriented series and most recently a drama entitled Banshee, which is being produced by Alan Ball.
I've honestly not heard a lot about this show. The Cinemax series don't seem to be generating the same kind of buzz that HBO or AMC garners, but the premise about the strange goings-on of a small town in Pennsylvania Amish country has me intrigued. The reviews have been fairly mixed but I'm ready to let Cinemax show me they can make good quality original programming just like their sister channel.
Also out this week that looks interesting:
The Court-Martial of Billy Mitchell: A Gary Cooper, Rod Steiger drama directed by Otto Preminger is enough to make me want to watch it alone. Add it a true to life story courtroom drama about a man who fought incompetence in the military and I'm clicking on Amazon to find it.
Hunted: The Complete First Season: This is one of the action-oriented shows from Cinemax that I was talking about. I have little use for action movies, but I'm intrigued by what they can do with it the genre in a television format from a cable channel with the ability to show more violence and sex than network TV or even basic cable.
That Touch of Mink: I'm not much for Doris Day, but I never say no to Cary Grant.
Irene Huss: Episodes 7-9, and Episodes 10-12: I've been on a bit of a Swedish crime spree of late. Just started this one about an elite crime squad in Stockholm. So far its a bit like The Closer set in Sweden, which means its very enjoyable.
Black Rock: A horror movie with Kate Bosworth. The plots sounds like a mix of Deliverance and The Most Dangerous Game.
The Fog: I cannot remember if I've seen this one or not. I know I've seen The Mist and I've seen one of The Fogs, but my memory fades on whether or not it was this John Carpenter-version or the remake. Either way, I'm on board to see it again (or for the first time) as Carpenter is always interesting.
The Devil's Backbone (Criterion Blu-ray): Criterion goes all out on one of Guillermo del Toro's early Spanish films. I've not seen it but I've heard good things and as for usual Criterion packs it full of interesting extras.