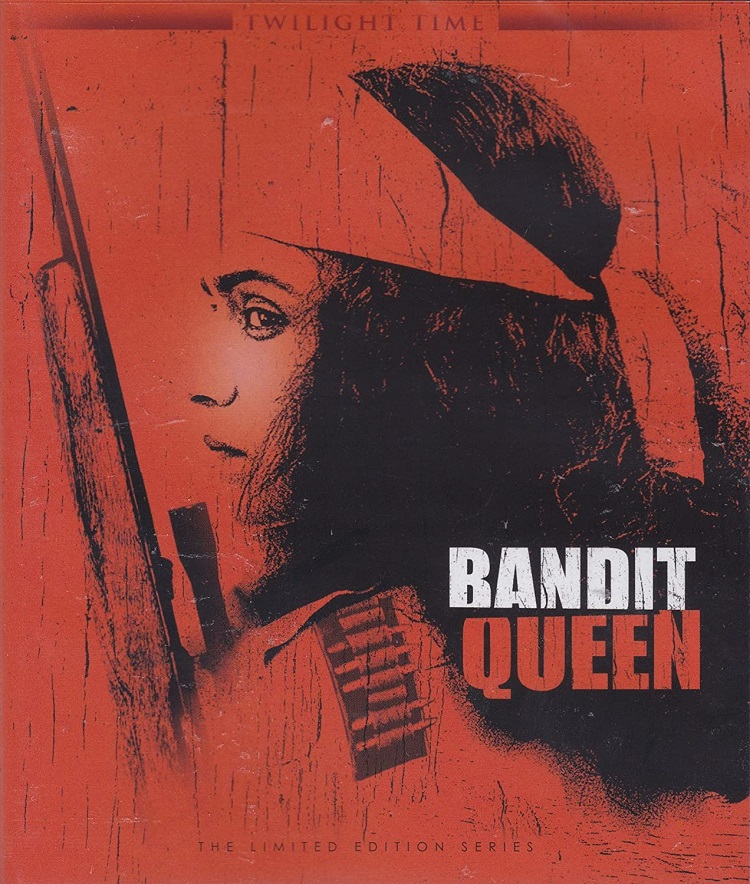 As sad as this may sound to you, my earliest memories of childhood revolve around watching movies. My parents, for whatever reason, decided to take my three-year-old self to a showing of Alien when it was making its initial rounds in theaters back in '79. Eddie Parker's sorry-looking monster in Abbott and Costello Meet the Mummy stands out prominently in my singular image visual data bank due to a very early encounter with late night television. I had carte blanche from my guardians to rent virtually anything I wanted to at the local video stores (barring X-rated films, of course, which I had no interest in anyway; not when my father's old Playboy and Penthouse back issues were carefully stashed away). In short, it's been in a passion of mine for a long, long time.
But it wasn't until my teenage years when it dawned on me that there were other countries in the world, where people didn't speak English, that had their own respective film industries goin' on. When I discovered the Foreign sections at other local (larger) video stores, I suddenly found myself becoming more than just a fan of film. I was suddenly beginning to appreciate movies for their artistic merits. Especially them there foreign flicks – which usually wound up being remade into lackluster blockbusters from broad-shouldered, narrow-minded studio executives in Hollywood. And while I'm not entirely certain what my very first experience with the whole of the Indian film industry – which is often erroneously lumped into the same category as the more popular, garishly-made movies known as "Bollywood" – I can say that I was briefly entranced by what I saw.
Allow me to reiterate the last adverb: "briefly." Sadly, my affair with Indian cinema was a reasonably short-lived one, ending somewhere around the time the first musical sequence broke out in Aśoka, which subsequently bewildered the bejesus out of me. I had been tricked into watching a goddamn Bollywood musical once again! And while the gap between that fateful night and my recent viewing of the 1994 Indian movie Bandit Queen could essentially be described as "ages," it may not have been long enough. For although the controversial, brutal biography is a much more emotional and fulfilling experience than the average Indian movie (read: no lavish musical numbers), it still comes off as feeling fairly hollow. And I say that as a person who can somehow find artistic merits in decidedly art-less films like Abbott and Costello Meet the Mummy.
Four years before he won international acclaim with another biographical motion picture, 1998's Elizabeth with Cate Blanchett, Shekhar Kapur brought the world this torrid, sordid tale based on the life of the woman who would become known as the Bandit Queen, Phoolan Devi, as played here (in her adult years) by actress Seema Biswas. After being married off to an older perv when she is but a tween, Devi is soon the victim of what many broad-shouldered, narrow-minded American politicians would probably call "legitimate rape" at an early age by her unscrupulous bridegroom. As if that weren't bad enough, Devi is a woman in a country that favors its members of the lady sex less favorably than most film students favor sudden musical numbers in movies they're supposed to be taking seriously.
And while the latter thankfully doesn't happen here, the repeated raping of Biswas' characterization of Devi throughout the course of Bandit Queen seems to note a possible lack of artistry on Kapur's part. He seems to lovingly drag his starlet all the way to Naraka and back, as if he were making a grindhouse film for arthouse theaters. And truly, no matter how you cut it or sell it, Bandit Queen really isn't much more than exploitation cleverly disguised as something finer. As Devi grows increasingly disgusted with her country's rules and the slimy dogs that lovingly enforce them, she grows into a notorious bandit (of which there are many roaming about) – coming dangerously close to being the anti-heroine of a 42nd Street rape/revenge flick (movies I can also usually find some sort of artistic merit in) the entire time.
She also introduces us to the previously-unknown word "sisterfucker" – adroitly entering it into the international lexicon by using it more times than even foul-mouthed exploitation knock-off filmmaker Quentin Tarantino could ever do with his favorite, similarly-structured colorful metaphor. Fascinatingly dull and uniquely repetitive, Bandit Queen ultimately succeeds in seeming like a movie that was only produced to time the release of the real Phoolan Devi from her imprisonment in 1994 – wherein she promptly threatened to set herself on fire at the premiere in protest of the film's inaccuracy – an ultimatum she later withdrew when the production company behind the film paid her £40,000 – and she soon became a politician (!) before being assassinated seven years later. Now that's interesting.
Bandit Queen itself, not so much. But at least Twilight Time managed to get me to break my long, mostly unintentional ban on Indian film by sending this one my way. The movie has its moments, but there just weren't enough of them to truly keep my interest. (On a side-note, I must say I was surprised to see full frontal female nudity in an Indian film – wherein folks in their birthday suits are usually not a selling point. How did that actually make it past the censors when the film hit theaters?) Thankfully, Twilight Time's Blu-ray of the film made up for the dullness of the movie itself, presenting my tired eyes (I literally started nodding off during this one) with a gorgeous 1080p/AVC widescreen transfer accompanied by a nice Hindi 2.0 DTS-HD MA soundtrack with forced English subtitles.
Special features for Bandit Queen include an (English-language) audio commentary by the film's director, whose track – while informative for anyone who is genuinely interested in the movie in question – is about as dry as some of India's regional alcohol laws. A third audio option presents listeners with the film's isolated music score. The well-written liner notes by film historian Julie Kirgo point out to more jaded, cynical viewers such as myself what we were supposed to be seeing throughout the film's 119 minute runtime. Either way, whether you see Bandit Queen as artful or exploitative, masterful or pretentious, the bottom line is that Twilight Time's release of Bandit Queen is only limited to 3,000 pressings, so if you want to see it, you had better get while you can.
And while you do that, I guess I'll go back to watching Abbott and Costello movies – where I apparently belong.