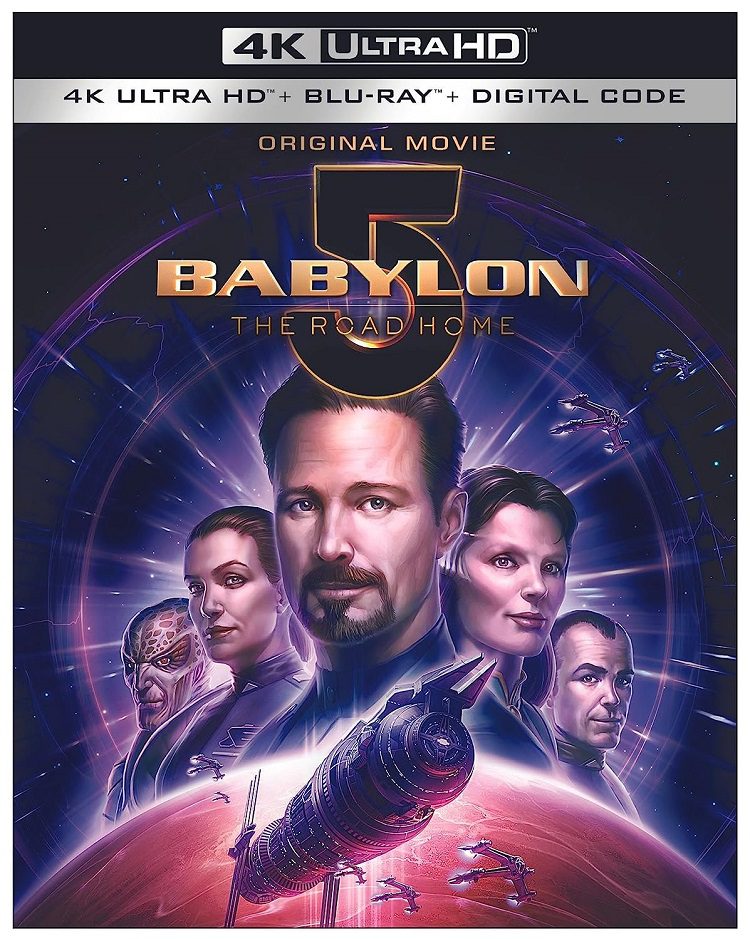 Cinema Sentries has teamed up with Warner Bros. Discovery Home Entertainment to award one lucky reader Babylon 5: The Road Home on 4K UHD. It is currently available to purchase Digitally and on 4K Ultra HD and Blu-ray For those wanting to learn more, read the press release below:
Babylon 5 celebrates its 30th anniversary this year and returning to voice their characters from the original series are Bruce Boxleitner as John Sheridan, Claudia Christian as Susan Ivanova, Peter Jurasik as Londo Mollari, Bill Mumy as Lennier, Tracy Scoggins as Elizabeth Lochley, and Patricia Tallman as Lyta Alexander.

The film also stars Paul Guyet (World of Warcraft) as Zathras and Jeffery Sinclair, Anthony Hansen (God of War) as Michael Garibaldi, Mara Junot (Green Lantern: Beware My Power) as Reporter and Computer Voice, Phil LaMarr (Futurama) as Dr. Stephen Franklin, Piotr Michael (Hogwart's Legacy) as David Sheridan, Andrew Morgado (Doctor Strange in the Multiverse of Madness) as G'Kar, and Rebecca Riedy (Magic: The Gathering Arena) as Delenn. Babylon 5: The Road Home was written and Executive Produced by series creator J. Michael Straczynski. The film was directed by Matt Peters (Batman and Superman: Battle of the Super Sons), Supervising Producer is Rick Morales (Mortal Kombat Legends: Snow Blind) and Executive Producer is Sam Register.

SYNOPSIS: Return to Babylon 5 as the epic interstellar saga continues with The Road Home. Travel across the galaxy with John Sheridan as he unexpectedly finds himself transported through multiple timelines and alternate realities in a quest to find his way back home. Along the way he reunites with some familiar faces, while discovering cosmic new revelations about the history, purpose, and meaning of the Universe.
The contest is only open to residents of the continental U.S. Upon notification, recipients will need to provide their own valid address (within 48 hours of email notification); no P.O. Boxes. Failure to do so will forfeit prize and another winner will be randomly selected. Cinema Sentries does not enter into any contract or guarantee with prize participants or any visitors to our site.
a Rafflecopter giveaway
If you don't want to wait, click on the Amazon link above and help us keep the lights on.