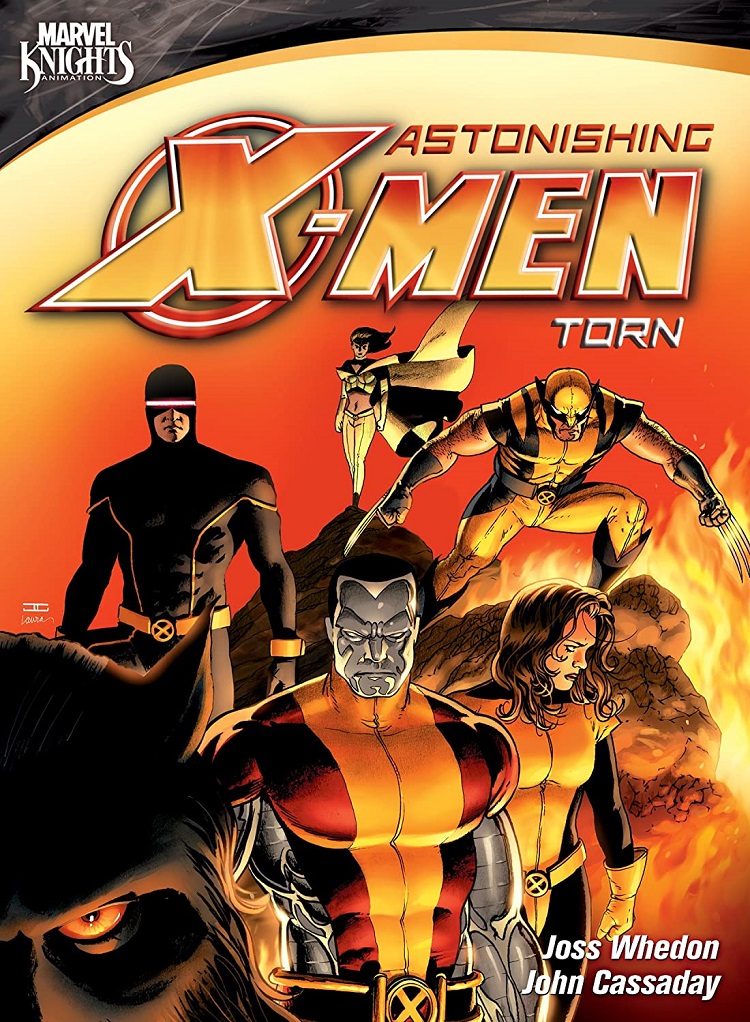 Continuing the Astonishing X-Men motion comics saga initiated in previous DVDs Gifted and Dangerous, this latest disc covers issues 13-18 of Joss Whedon and John Cassaday's legendary comic book run. As before, the art from each original comic book issue has been converted into roughly 10 minutes of animation with a full vocal cast and sound effects. I wasn't particularly fond of the animation in Dangerous, especially in the early stages, but the production team seems to have a better handle on the technical details here and delivers a compelling and entertaining final product.
This time around, most of the action happens at Xavier's School for Gifted Youngsters, although the setup continues to build for their eventual trip to the intergalactic Breakworld in the next story arc. X-Man Emma Frost was acting squirrely at the end of the last arc, and here it's revealed that she has seemingly rejoined her old evil organization, the Hellfire Club, along with stalwart Sebastian Shaw, Xavier's evil sister Cassandra Nova, and a couple of other new recruits. As it turns out, she's still inherently good but is being blackmailed by Nova. Using mind control, Nova eventually incapacitates most of the team by showing them trippy visions such as Kitty Pryde's non-existent child, which is actually a powerful slug Nova has been attempting to extricate from the mansion.
Kitty Pryde is the star of the arc, as she eventually eludes Nova's control and sets about rescuing her team. Whedon makes good use of her phasing power, such as having Pryde trap Frost well beneath the earth's surface and suffer a bit of a comical mishap during a hookup with Colossus. It's clear that he has great affection for the character, and enjoyable to see her saving the day, although the rest of the heroes suffer from lack of use as a result.
Although it's a standalone arc, it's pretty confusing to watch without knowledge of the previous story. Actually, with all of the mind-control shenanigans going on it's sometimes hard to follow with knowledge of story, and ranks as my least favorite arc of the Whedon/Cassaday run. Nova is a formidable opponent, but the story just didn't offer anything amazingly new to me, unlike the first arc that revealed the surprising rebirth of Colossus and the second arc's emergence of the intriguing new Danger character. Still, the decent animation amps up the tension and makes for a fun hour while we bide our time for the final arc arriving near the end of the year.