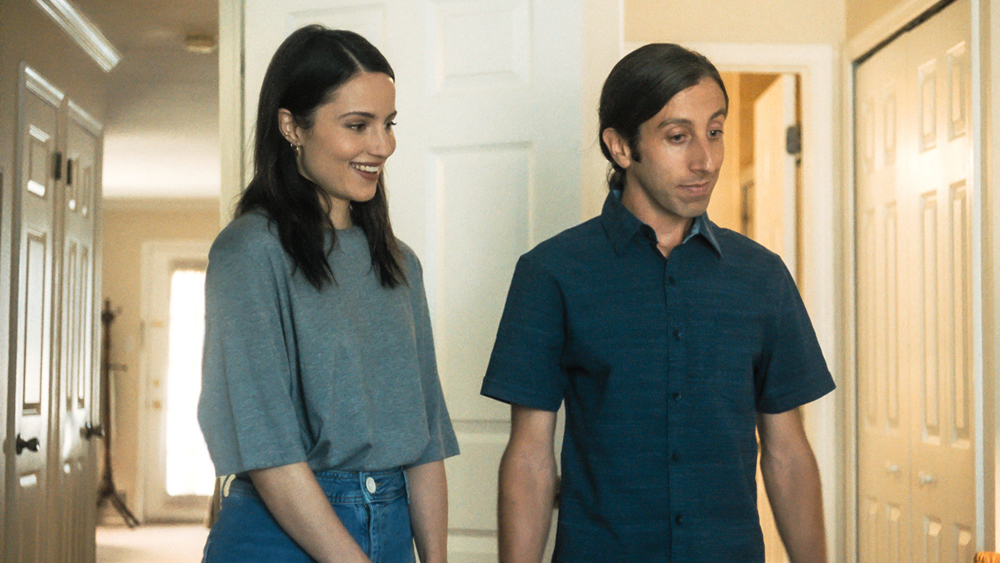 Mayim Bialik has become successful in numerous fields. From landing roles in acclaimed television shows such as Blossom and The Big Bang Theory to guest-hosting Jeopardy! to being a neuroscientist, there's a lot that the 46-year-old has done in her lifetime. Bialik can now add "director" to her list of accomplishments. Her feature film debut, As They Made Us, is heartfelt and touching. It's also a realistic portrayal of how difficult family members can test your patience and how to balance between dealing with their needs and juggling your own life.
Dianna Agron plays Abigail, a recently divorced mother of two who also has to deal with the consistent pressure her parents put on her. Her father Eugene (Dustin Hoffman) is terminally ill, and her mother Barbara (Candice Bergen) doesn't believe the severity of the condition. Barbara is overbearing to the point where it's difficult for any caregiver to assist Eugene long-term, due to Barbara being displeased with their service and immediately firing them.
Abigail's family is not an easy one to deal with. Through flashbacks, the viewer witnesses the abuse and torture her parents put her and her brother Nathan through, as well as the constant berating Barbara and Eugene had for each other. Most people would question how the two stayed together for so long. But deep down inside, there's a genuine affection they have for each other and both Hoffman and Bergen are wonderful in these moments of true love.
Even in the present day, there's still a genuine affection that Barbara and Eugene have for each other. Despite the fact that Barbara is not an entirely likable character, Bergen is able to bring about a certain level of realism to someone who is tough to be around. For his part as Eugene, Hoffman is wonderful and he's able to perfectly capture the difficulties and emotions of someone dealing with a degenerative disease.
As They Made Us can be a challenge to watch at times, as Bialik digs deep into the uncomfortable feeling of being there for your family – despite their faults – and cutting yourself off to live your own life. When Nathan (played terrifically as an adult by Simon Helberg) was old enough, he chose the latter. As Abigail attempts to bring Nathan back into the circle, while their father is on his final days, Nathan becomes hesitant and resistant – while also criticizing his sister for not going the same route he did when he reached adulthood.
Agron's performance as Abigail is the one that carries the most heft, as her character grows and adapts to the issues at hand. The central conflict of being there for your family and forging your own life weighs heavily on Abigail, and Agron is exceptional in finding the core of her character's internal and external conflicts.
Bialik's steady direction lends the viewers to conversations that make it feel like we are witnessing them firsthand. Certain scenes that are filled with dialogue are shown in steady shot format, where the characters are talking and the camera is solely focused on them. There's very little cutting back and forth between who's speaking and who's not, making it that much more authentic.
Bialik's directorial debut is not groundbreaking, as the script can sometimes fall prey to predictable moments. But As They Made Us is still something that is sweet, heartbreaking, and sometimes almost too real. It's a drama about how family can be difficult, but also how they shaped you into who you are today.
As They Made Us releases to limited theaters and VOD on April 8.