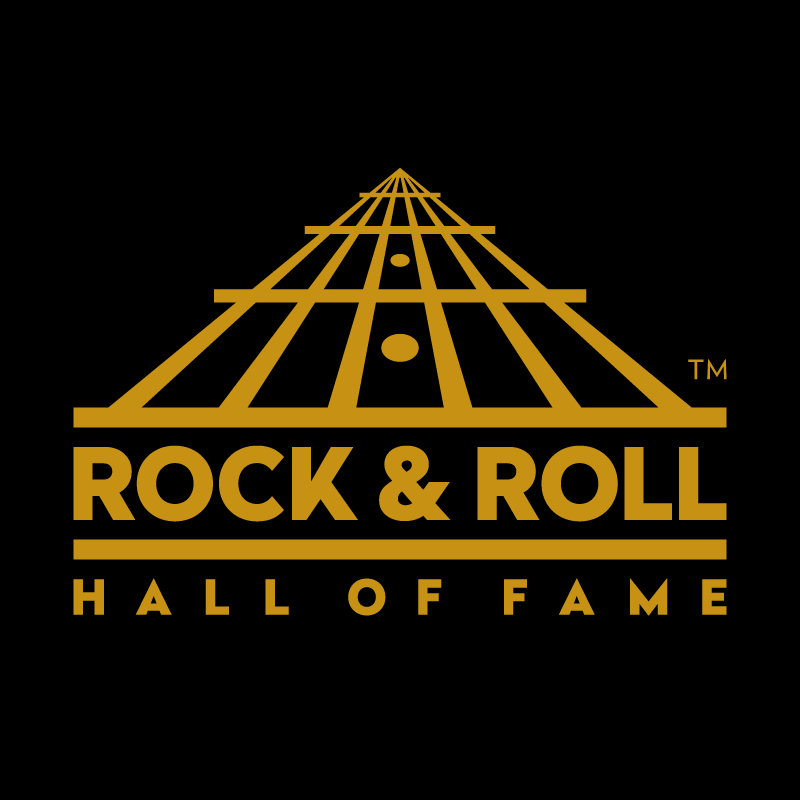 Last week, the Rock and Roll Hall of Fame announced their nominees for their 2017 induction ceremony, which will be revealed in December and awarded next April. According to their website, "Artists—a group encompassing performers, composers and/or musicians—become eligible for induction 25 years after the release of their first record. Besides demonstrating unquestionable musical excellence and talent, inductees will have had a significant impact on the development, evolution and preservation of rock & roll."
The nominees are:
Bad Brains (eligible since 2007)
Chaka Khan (eligible since 2003)
Chic (eligible since 2002)
Depeche Mode (eligible since 2006, inducted 2020)
Electric Light Orchestra (eligible since 1996, inducted 2017)
J. Geils Band (eligible since 1995)
Jane's Addiction (eligible since 2012)
Janet Jackson (eligible since 2007, inducted 2019)
Joan Baez (eligible since 1985, inducted 2017)
Joe Tex (eligible since 1989)
Journey (eligible since 2000, inducted 2017)
Kraftwerk (eligible since 1995, inducted 2021 in Early Influence category)
MC5 (eligible since 1994)
Pearl Jam (eligible since 2016, inducted 2017)
Steppenwolf (eligible since 1993)
The Cars (eligible since 2003, inducted 2018)
The Zombies (eligible since 1990, inducted 2019)
Tupac Shakur (eligible since 2016, inducted 2017)
Yes (eligible since 1994, inducted 2017)
Those making their first appearance on the ballot are Bad Brains, Depeche Mode, Electric Light Orchestra, Jane's Addiction, Joan Baez, Journey, Pearl Jam, Steppenwolf, and Tupac Shakur. Chic is making its tenth.
In existence since 1986, the Hall's purpose is to "recognize and archive the history of the best-known and most influential artists, producers, engineers, and other notable figures, who have each had some major influence on the development of rock and roll." And yet 30 years out, the Hall has some glaring omissions. The Sentries & Friends would like to nominate the following artists:
Gordon S. Miller nominates The Moody Blues (eligible since 1990, inducted 2018)
Setting aside personal preferences, it's hard to understand how the Rock and Rock Hall of Fame and its voting members think their institution can tell the story of rock and roll while paying such little attention to genres like metal and progressive rock. Regarding the former, they went from Black Sabbath in 2006 to Metallica in 2009, completely ignoring best-known and most influential bands that connect those two groups like Motorhead and Iron Maiden, though they did finally get around to Deep Purple this year. Progressive rock has fared even worse with only Rush and Genesis being inducted and the latter should only count as a partial considering the output from the back half of their career. That's why I want to nominate The Moody Blues to draw attention to the band and the genre.
Starting as an R&B band in the mid-'60s, as many young British bands did, they had a hit in the UK with a cover of Bessie Banks' "Go Now." After guitarist/vocalist Denny Laine and bassist Clint Warwick left in 1966, Justin Hayward and John Lodge replaced them and joined flautist Ray Thomas, drummer Graeme Edge, and keyboardist Mike Pinder. Following the psychedelic/art rock heard on the Beach Boys' Pet Sounds and the Beatles' (Pinder is credited with introducing them to the Mellotron) Sgt. Pepper's Lonely Hearts Club Band, the Moodies Days of Future Passed, a concept album set over the course of a day, featuring orchestral pieces by the London Festival Orchestra that linked the songs together and also played under two of Edge's poems, is one of the early examples of what would be called "progressive rock." Their signature hit "Nights in White Satin" reached #2 on U.S. Billboard Hot 100 and charted three different years in the UK.
"Nights in White Satin":
The band continued making music in this vein with successive concept albums that charted in the U.S. and Europe, and other artists followed in their wake. They went on hiatus during the mid-'70s and upon their return, Pinder had no interest in touring, which led to Patrick Moraz joining the band. During the '80s, Moraz' synthesizer work dominated their sound as they returned to the charts with "Gemini Dream," "The Voice," and "Your Wildest Dreams." The latter song had a popular music video created for it.
Hayward, Lodge, and Edge are currently traveling the U.S. on their Fly Me High Tour 2016 joined by other musicians. Moraz was fired in 1990 and Thomas left in 2002 due to health reasons. It would be good of the voting members to recognize the contributions, success, and longevity of the Moody Blues and give them the honor they richly deserve, especially while they are all with us and can appreciate it.
Josh Hathaway of Blinded by Sound nominates The Cure (eligible since 2004, inducted 2019)
The most difficult part of writing about why The Cure belongs in the Rock and Roll Hall of Fame is trying to figure out why we're still having this conversation. A band is eligible for induction 25 years after the release of their debut which in this case was Three Imaginary Boys in 1979 and that means they should have been in the Hall of Fame more than 10 years ago.
What criteria don't they check off? Critical plaudits? They have them. They influenced the music of their time and bands that followed and yet no one could convincingly sound quite like them. They aren't a quintessential guitar band but Robert Smith's tone is an unmistakable rock signature. Commercial success? Four platinum/multi-platinum and three gold records in the U.S. (to say nothing of the sales in the UK). They crafted masterful albums — Pornography, The Head On The Door, Kiss Me Kiss Me Kiss Me, and Wish and their masterpiece Disintegration— and had a knack for writing hit singles: "Just Like Heaven,""Friday I'm In Love," "Pictures Of You," and "Love Song," just to name a quick few.
The Cure are a Hall of Fame band by every conceivable measure and it's a complete farce the only ones who don't get that are holding the keys to enshrinement.
Scott Blitstein nominates Grand Funk Railroad (eligible since 1994)
Each year when the nominees for the Rock and Roll Hall of Fame are announced I look at them with a hopeful optimism – could this be the year? Did Grand Funk Railroad finally make the cut? Sadly, this year's group of nominees continues their exclusion.
There are many ways that arguments are presented when looking at why a particular act isn't nominated. You can compare them to a similar artist who did make it – "Hey, if Steppenwolf can get nominated, why not Grand Funk?" Or you can compare them to a newer artist who you think isn't as deserving – like – "Wait, Green Day gets in on their first year of eligibility and still no Grand Funk?" There is also the 'they aren't rock and roll, why are they in there?' argument – like – "Why would Janet Jackson be nominated, she's not rock and roll, certainly not as rock and roll as Grand Funk!"
I don't much like any of those arguments because they are comparative and don't really make a case for them that isn't in relation to someone else. Grand Funk doesn't belong in the Hall of Fame for any of the reasons above; Grand Funk belongs in the Rock and Roll Hall of Fame because they were an outstandingly good rock and roll band. A band that enjoyed tremendous success, a band that excelled as a live act, a band that was radio friendly but also played "kick your ass" music.
Grand Funk was originally a classic power trio, balls to the wall with only guitar, bass, and drums – eventually adding keys in 1972. They toured extensively, headlined the Atlanta Pop Festival, played for 100,000 folks in Hyde Park and sold out Shea Stadium faster than The Beatles. As a recording act they have been awarded 13 Gold and 10 Platinum Records with total sales of over 25 million copies. They charted in the U.S. Top 10 8 times with albums and had two #1 charting singles. In addition, their talents attracted legendary musicians / producers Todd Rundgren and Frank Zappa to produce records for them.
Between 1969 and 1976 Grand Funk was a force to be reckoned with and have left a legacy of fine recordings that still influence bands today. Originally disbanding in 1976 they re-emerged a few times as a pretty successful touring act and despite the absence of guitarist Mark Farner are still out on the road today. But even if you just focus on that first incarnation, they were and still are a Rock and Roll Hall of Fame worthy band.
If all the above doesn't convince you, consider that even Homer Simpson is a Grand Funk fan. Enough Said.
Glen Boyd of The World Wide Glen nominates Blue Cheer (eligible since 1993)
In 1968, with an unlikely cover of Eddie Cochran's "Summertime Blues," Blue Cheer invented heavy metal.
Fact.
Although other bands – most notably Led Zeppelin and Black Sabbath – have most often been given the credit, Blue Cheer's brand of feedback-drenched, extremely loud fuzz-rock predates them all by at least two years.
As such, Blue Cheer's "Summertime Blues," coming as it did years before Sabbath's "Paranoid"; Zeppelin's "Whole Lotta' Love"; or even the early seventies rise of Grand Funk Railroad (who most effectively appropriated Blue Cheer's original power-trio bludgeon to commercial success), is most often cited by music critics and historians as the first heavy metal single.
Go ahead. Google it.
Although Blue Cheer sprang up from the same late sixties San Francisco psychedelic rock scene as Big Brother & The Holding Company, Jefferson Airplane and the Grateful Dead (Blue Cheer even shared the same acid chemist as the Dead, naming the band after Owsley's potent Blue Cheer LSD strain), the comparisons really end there. The idea of power trios performing psychedelic blues-rock was likewise hardly new at the time, having already been perfected by the likes of Cream and the Jimi Hendrix Experience.
But Blue Cheer took this approach completely over the top on their classic debut album Vincebus Eruptum. With original songs like "Out Of Focus" and "Second Time Around," and covers of Mose Allison's "Parchman Farm" (recast as "Parchment Farm" for this album) and of course Cochran's "Summertime Blues," Blue Cheer's harder psychedelia didn't so much feed your head as it did clobber you into submission.
"Summertime Blues":
The combination of Dickie Peterson's bludgeoning bass and vocals; Paul Whaley's wildly flailing drums; and Leigh Stephens fuzzy guitar excursions were taken even further on the followup album Outside Inside. Though it didn't sell as well, songs like "Just A Little Bit" and "Come And Get It" exploited the cacophonous noise of their explosive debut by separating the instruments apart from each other with what were very exotic studio effects for the time. Blue Cheer's shows back then were likewise most notable for the unbelievable amount of noise created by just these three guys playing behind a huge stack of Marshall amps.
After Leigh Stephens left the band in 1969 (releasing the obscure, and now near impossible to find cult-classic Red Weather that same year), Dickie Peterson kept the Blue Cheer name alive for another four decades through a variety of incarnations and personnel changes so numerous it would even give Spinal Tap reason to pause, before he finally succumbed to prostate cancer in October of 2009.
In addition to being arguably the inventors of heavy metal (which isn't even debatable, if you really know your rock history), Blue Cheer's influence continues to be felt in everything from the stoner-rock of bands like Monster Magnet, to the nineties grunge of Soundgarden and Mudhoney (who according to legend, may have named their album Superfuzz Bigmuff for the Big Muff fuzzbox so prominently used by Leigh Stephens on those first two Blue Cheer albums).
Steppenwolf (another band long overdue for recognition from the Rock Hall, and now finally being considered for inclusion in the next class) may have given heavy metal its name with their famous lyric from "Born To Be Wild."
But Blue Cheer invented the sound, and more importantly the attitude. Though they only made two albums together, for this alone, the original line-up of guitarist Leigh Stephens, drummer Paul Whaley and bassist/vocalist Dickie Peterson deserve induction into the Rock & Roll Hall of Fame.
Davy nominates Whitney Houston (eligible since 2010, inducted 2020)
Whitney Houston may not have been the greatest singer of all-time, but she is one of the most influential. That may be a little biased, but that's just my own opinion. She paved the way for other African American female singer such as Janet Jackson, Anita Baker, and Brandy, among others. I actually prefer her over Mariah Carey, because Carey is too much of a diva for me.
Houston had that big, booming voice that moved the mountains. She has sold over 170 million records and has been the only singer with to achieve seven consecutive No. 1 Billboard Hot 100 hits. Her soundtrack for The Bodyguard was one of the highest selling soundtracks of all-time. She has also cited as the most awarded female singer in music history by the Guinness World Records. I think she deserves to be inducted into the Rock and Hall of Fame.
Kit O'Toole nominates The Monkees (eligible since 1991)
The prefab four. A fake band. A made for TV group. Not real musicians. For these supposed reasons, The Monkees have consistently been denied entrance into the Rock and Roll Hall of Fame. Yet the band's music has endured, inspiring artists from varying genres to reinterpret their catalog. Pioneers in music video and sound, The Monkees deserve a place in the Hall of Fame for their lasting impact and their ability to attract multigenerational fans. Micky Dolenz, Mike Nesmith, Peter Tork, and Davy Jones may have been brought together through television, but their journey from a "made for TV" band into a real one is a remarkable story. Even more remarkable is their 1980s comeback, when reruns of their two-season, 1966-1968 show aired on MTV and Nickelodeon. Teenagers fell in love with the 20-year-old program, prompting Dolenz, Tork, and Jones to reunite and go on tour. Their appeal continues; in recent years Dolenz, Nesmith, and Tork have played to sold out audiences (Jones passed away unexpectedly in 2012) and in 2016 released the commercially and critically successful album Good Times! It is time for the Hall of Fame to retire the "prefab" label and award them for their numerous achievements.
They were early pioneers of the modern music video. Yes, they did not invent the music video. Yes, The Monkees TV show largely drew from The Beatles' A Hard Day's Night for inspiration, specifically the "Can't Buy Me Love" segments. However, The Monkees demonstrated how creative music videos could effectively promote music. Each episode featured several segments or "romps" that introduced audiences to the group's latest singles. Some pictured the band lip-synching to the tracks, but others included full story lines, screwball comedy, or even surrealism. In addition, they introduced rapid-fire cuts that would become a staple of Rowan and Martin's Laugh-In in 1968. In the late 1970s, Nesmith would further explore the marriage of music and filmmaking through his groundbreaking Elephant Parts visual album, and would create a concept that would be transformed into MTV.
Nesmith led the band in a country-rock direction, predating the 70s country-rock genre. Before the Eagles and Southern rock bands such as the Allman Brothers and Lynyrd Skynyrd, The Monkees recorded material with a distinctive country flavor. From the first album, Nesmith contributed or co-wrote country-rock fusions such as "Papa Gene's Blues" and "Sweet Young Thing." Headquarters, the first album where the group played all their instruments and took a leading role in composing the tracks, included the country-flavored "You Told Me," "You Just May Be the One," and "Sunny Girlfriend," all written by Nesmith. They would continue the streak through the rest of their albums, recording "Salesman," "What Am I Doing Hangin' 'Round," "Good Clean Fun," and "Listen to the Band." When Nesmith departed the group in 1970, he went on to form the First National Band and pursue his unique path as a country-rock performer. He honed his songwriting chops, however, as a member of The Monkees; in turn, he introduced audiences to the sound long before its 1970s heyday.
"Papa Gene's Blues":
They were among the earliest rock groups to incorporate a Moog synthesizer into their music. Dolenz purchased one of the first Moog synthesizers, and The Monkees put that instrument to use in the Pisces, Aquarius, Capricorn & Jones Ltd. tracks "Daily Nightly" and "Star Collector." The Moog gave those songs a space-age feel, but also created a hallucinogenic effect that perfectly complemented the psychedelic era. The Beatles would use the instrument on 1969's Abbey Road, and countless musicians in progressive rock, new wave, and dance would subsequently incorporate more modern synthesizers. Yet The Monkees pioneered the sound, further illustrating their willingness to expand pop music to encompass unlikely genres and unusual instruments.
The Monkees portrayed young people as independent, responsible people who could buck authority yet maintain good values. In the original pilot episode, The Monkees had a manager. However, the show creators decided that the group did not need a father figure; instead, they would be four independent young people living on their own. They may have sported long hair and (in the second season) wore love beads and floral ponchos, but they often displayed solid morals and ethics. In "Monkee Mayor," Nesmith decides to run in the mayoral election in order to stop a tycoon from turning several buildings—including one in which several elderly people resided—into parking lots. Love conquers all in "The Devil and Peter Tork," in which Tork initially sells his soul to the devil in order to play the harp perfectly. He soon discovers that his love for the instrument and music in general would ultimately defeat evil. At a time when the burgeoning "hippie culture" scared older generations, The Monkees proved that the younger generation still possessed values, yet wanted to change the world in a unique way.
They introduced mainstream audiences to counterculture. During season two, The Monkees fully delved into psychedelia and surreal humor, firmly placing themselves in the counterculture of 1967-1968. Cameos by edgy figures further demonstrated how the group's direction was changing musically, and their willingness to challenge their young audiences indicated their artistic and political transformations. Political satirist Pat Paulsen—a frequent Smothers Brothers Comedy Hour guest—appeared in the episode "The Monkees Watch Their Feet," while musician Charlie Smalls (who would go on to greater fame as the composer of the musical The Wiz) taught Davy Jones about soul music in "Some Like It Lukewarm." Even Frank Zappa appeared on an episode, "The Monkees Blow Their Minds," where Zappa and Nesmith dress like each other and switch identities. The Monkees' humor was sometimes labeled as "corny," but few shows would have hosted such counterculture figures.
In addition to the show, The Monkees expanded audiences' minds through hiring Jimi Hendrix to open for them on tour (the guitarist shortly left in disgust after growing tired of girls chanting "We want Davy!" during his sets). When the TV series was canceled, The Monkees teamed with then-aspiring screenwriter and actor Jack Nicholson as well as Monkees creators Bert Schneider and Bob Rafelson to create the mind-bending film Head. A stream-of-consciousness film that satirized the group's "prefab" status, the movie was a critical and commercial bomb. It has since gained cult status and an appreciation for its unconventional structure. Schneider, Rafelson, and Nicholson would go on to make Easy Rider, a film that symbolized 1960s counterculture. Without Head, Easy Rider may have never existed.
Various artists have sampled or covered The Monkees' songs. Paying ultimate tribute to The Monkees, artists as varied as Run-DMC, Weezer, the Sex Pistols, George Benson, and Cassandra Wilson have demonstrated that the band's songs span rock, jazz, and hip hop. Not surprisingly, The Monkees' latest album Good Times! features an impressive array of rock and indie songwriters such as Rivers Cuomo, Andy Partridge, Paul Weller, and Noel Gallagher. Originally dismissed as disposable pop, The Monkees' music has since gained respect and a sizable following from artists of all genres.