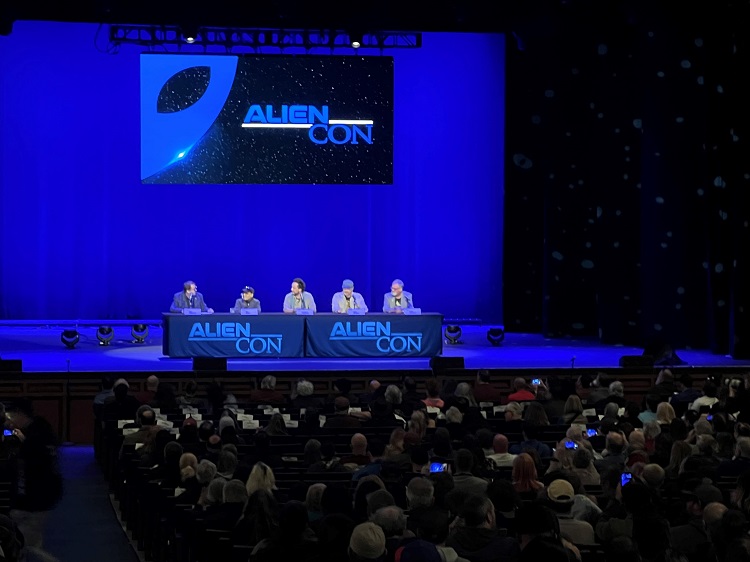 When people ask those who believe in UFOs, UAPs, and aliens, if we are alone in the universe, they will often tell you that, "We are not alone." So, when I mentioned to some non-believer folks that I was going to AlienCon over this past weekend, I got a variety of responses. From people asking if I really liked the movie Alien that much to other people not quite sure what to make of it. But one of the things I really enjoy about going to conventions is to is to watch folks who in some places may be seen as outsiders or outliers come together and find their people.
AlienCon is put on by A+E Networks to bring together fans of Ancient Aliens, The Secret of Skinwalker Ranch, The UnXplained and The Proof is Out There. These are just a few of their shows that highlight UFOs, UAPs, and high strangeness. And while AlienCon is a convention, it's not just about fandom; it's a convention that also brings together people looking to find community with other seekers and experiencers.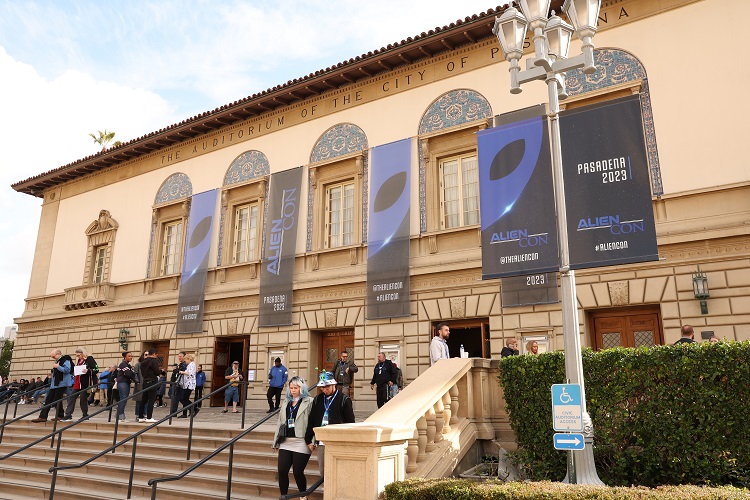 This year's convention was held this past Saturday and Sunday, March 4th and 5th at the Pasadena Convention Center. With larger panels being held in the Civic Auditorium and smaller panels spread out over three additional rooms, attendees got a chance to listen to a variety of talent from these A+E properties discuss all kinds of topics related to aliens, UFOs, UAPs, giants, the history of the universe, and even get a sneak preview of the upcoming season of The Secret of Skinwalker Ranch.
If folks wanted to take a break from the panels, they could browse the AlienCon marketplace and purchase photo and/or autograph opportunities with personalities like Dr. Travis Taylor and Giorgio Tsoukalos.
I wanted to see how smooth the experience was for attendees, so I purchased a photo op with Dr. Travis Taylor. It was a fast and smooth experience. While folks were separated into different lines based on VIP or GA status, the line moved fast and by the time I was done, my photo was printed and ready to take with me. In case you were wondering, Dr. Travis Taylor was very nice, and it was a pleasure to meet him.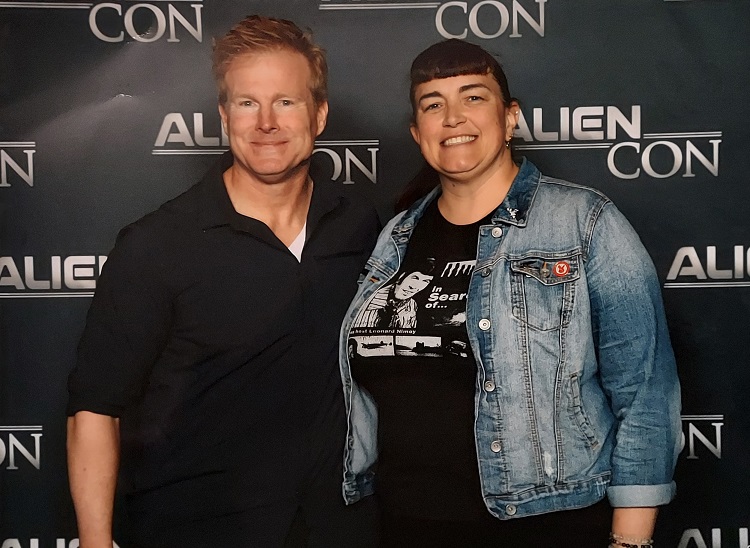 And while some folks may have opted for these guaranteed encounters, Dr. Travis Taylor, Paul Hynek, and Thomas Winterson were present on the marketplace floor at times and were accessible to fans in a more casual manner. George Knapp, Jeremy Corbell, David Childress, Caroline Cory, and Ken Gerhard were also there to sell their work, sign autographs, and meet fans at their booths.
The marketplace was on the smaller side, but I'm not sure if that was due to this being an A+E event and them not wanting outside competition from folks not related to their shows or for some other reasons. But there were still some fun vendors to check out and I got to meet WALL-E and R2-D2 courtesy of the Droid Builders.
And what would a convention be without cosplay? There were a few Tsoukalos clones walking the floor, some Men in Black, as well as a few grays, and other extraterrestrial beings mingling with us humans.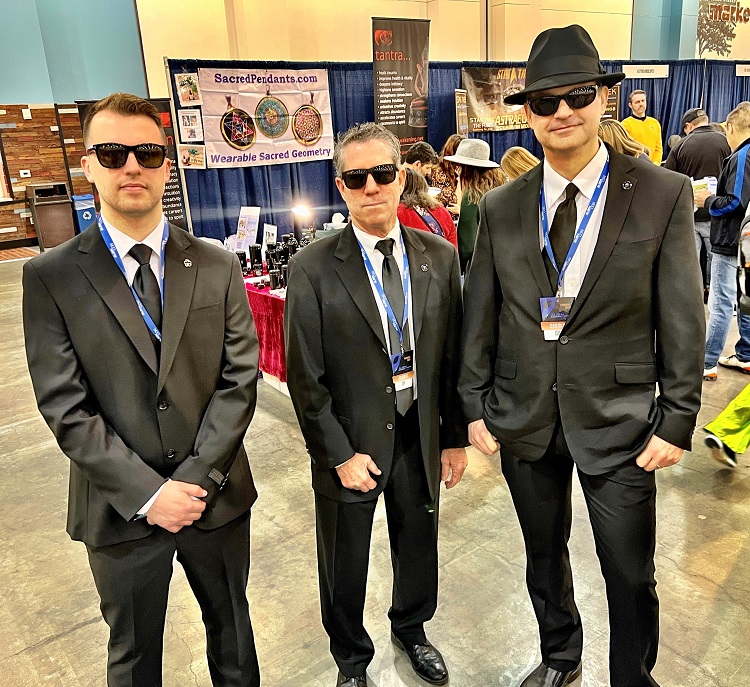 Overall, I really enjoyed my time at AlienCon. I look forward to seeing how it grows and changes in the future. While the attendees of AlienCon were not the most diverse crowd I've seen at a con before, those who did attend seemed to be there to find community and share their beliefs and experiences. For these attendees they can leave their weekend at AlienCon knowing that they are not alone.