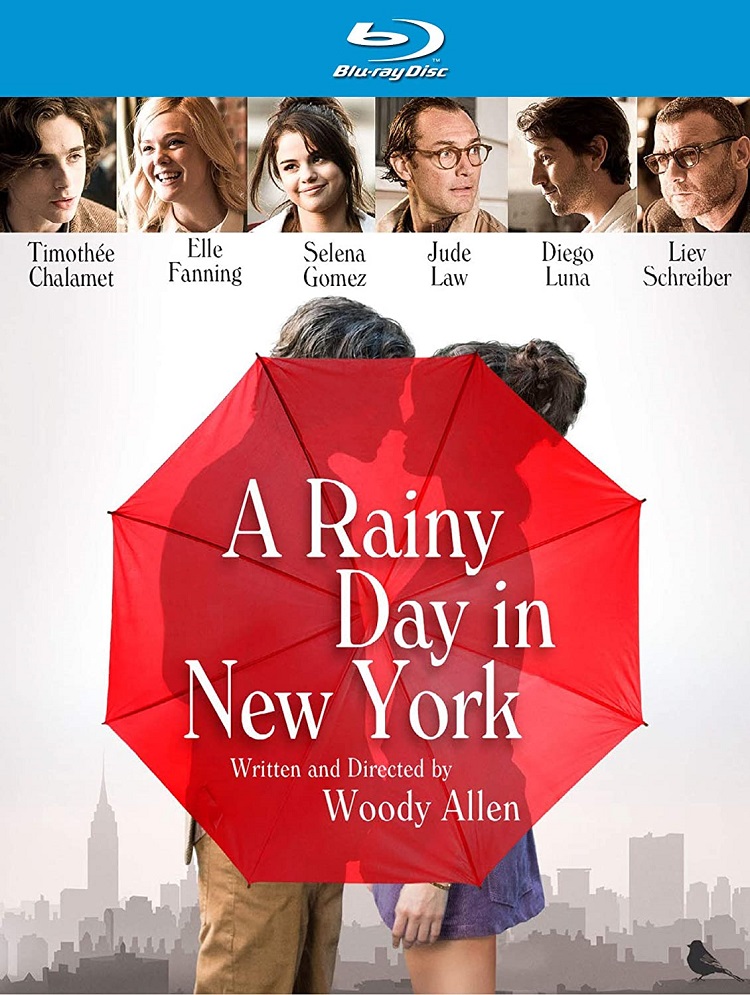 A Rainy Day in New York is Woody Allen's 48th feature film as writer/director and is finally making its way to theaters in the United States after being dropped by its distributor Amazon in 2018 and an international rollout that began last year. It finds him yet again covering overly familiar ground as two twenty-something upper-class kids run around Manhattan for a day in this romantic farce.
Our two main characters are Gatsby Welles(Timothée Chalamet) and Ashleigh Enright (Elle Fanning). who met and started dating at a New York liberal arts college. This is his second college because he's disinterested in everything but poker. She's a journalism student from Arizona whose father is in banking. Neither seems like a modern-day young adult. He's Woody's stand-in so naturally, he loves New York City, classic Hollywood movies, and piano players at the Café Carlyle. She's a ditzy blond out of a screwball comedy. When she gets an assignment for the school paper to interview independent filmmaker Roland Pollard (Liev Schreiber), Gatsby invites himself along for a romantic weekend.
However, their plans quickly go awry. Roland is having a crisis due to not being happy with his latest film. He is flattered by Ashleigh's esteem for his work, and likely has other intentions, so he invites her to watch it with his and his partner, screenwriter Ted Davidoff (Jude Law). Roland leaves upset, which worries Ashleigh, so she and Ted look for him. This leads her to encounter film star and lusty Latino stereotype Francisco Vega (Diego Luna).
As Ashleigh continues to cancel plans, Gatsby grows insecure in their relationship. He wanders the city, encountering old classmates and Chan Tyrell (Selena Gomez), the younger sister of a girl Gatsby dated in high school, although she didn't have the highest praise for him as a suitor. Also occurring this day, Gatsby's parents are holding a gala, which he wants to avoid attending.
Allen assembled a talented cast with Fanning and Gomez as standouts. Both prove adept at handling the comedic dialogue. Cinematographer Vittorio Storaro, in his third film for Allen, does very fine work and along with contributions from frequent Allen collaborator production designer Santo Loquasto make the interiors and exteriors of New York look so enticing a viewer understands why Gatsby, and Allen, are so in love with the city.
Unfortunately, Allen as the screenwriter is the film's biggest liability. Aside from the lack of originality and any depth to the characters, the story lacks meaningful conflict. It's hard to care about such well-to-do people in the first place but the lack of struggle lessens the interest. Gatsby speaks of playing poker and takes part in a game, but his skill isn't shown. Ashleigh breezes through events, including getting sidetrack into a needless subplot with Ted and his wife (Rebecca Hall).
A Rainy Day in New York offers a comfortable distraction for Allen devotees, but is a letdown for those looking for something original and more meaningful.