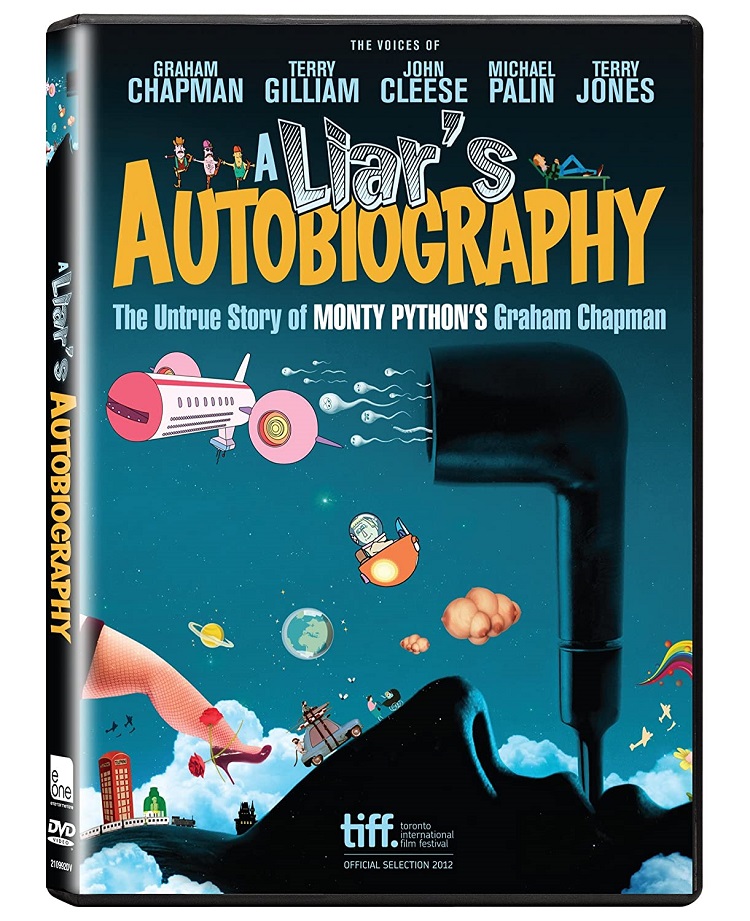 A Liar's Autobiography: The Untrue Story of Monty Python's Graham Chapman, which is based on the 1980 memoir A Liar's Autobiography: Volume VI, co-written by Chapman and a few others, offers enough information to give some sense in understanding the man's life regardless of how accurate it is.
The directing trio of Bill Jones (son of Python member Terry Jones), Jeff Simpson, and Ben Timlett present the story of Graham Chapman's life as told mostly by Chapman himself, who died in 1989. Chapman serves as the narrator through his reading of the novel recorded before his death. Any recordings made after his death don't appear to have been used. The story plays out in a mostly linear manner covering items such as his birth, heading off to university, partnering with John Cleese, forming Monty Python, his homosexuality, and his alcoholism. It also veers off on occasional tangents of varying degrees, such as a brief lecture from Sigmund Freud, brilliantly played by Cameron Diaz, whose vocal choice was her own.
Fourteen different studios were involved in the film's animation, each taking a chapter of the story. The scene where Chapman attempts to dry out was particularly harrowing as the artists involved do a great job evoking what he likely was experiencing through the undulating yellow images. Though there are references galore to Chapman having sex with both men and women, I was surprised that the hetero sex was more graphically depicted. It was also odd that his bisexuality, appearing to be alcohol induced once he realized he was gay, was never mentioned.
Though not an official Monty Python project, and no claims have been made that it is, A Liar's Autobiography is a Python reunion of sorts with five of the six members performing voices, playing themselves and other characters in Chapman's life. Eric Idle did not take part in the film, though he appears through archival material of sketches and his song, "Sit on My Face," gets a big production number.
The extra "Anatomy of A Liar" (47 min) tells the story of the story of Graham Chapman. The four Pythons who take part in the film are interviewed about their late partner. Other extras include the trailer and 23 minutes of odds and ends, which unfortunately have to be selected individually as there's no Play-All option. When appearing at the New York Comic Con, they fast forward through the portion of the panel where the directors speak, which is what I as a viewer would like to hear. I have no interested in costumed attendees talking to the camera.
Fans of Chapman should enjoy A Liar's Autobiography as the film evokes the tone of his work. There are some slow spots early on, like when he's vacationing with his family as a young man, but once Chapman finds comedy and becomes an adult, the pacing flows well and his story becomes more interesting. I would also recommend the film for animation fans as there is some very impressive work on display.