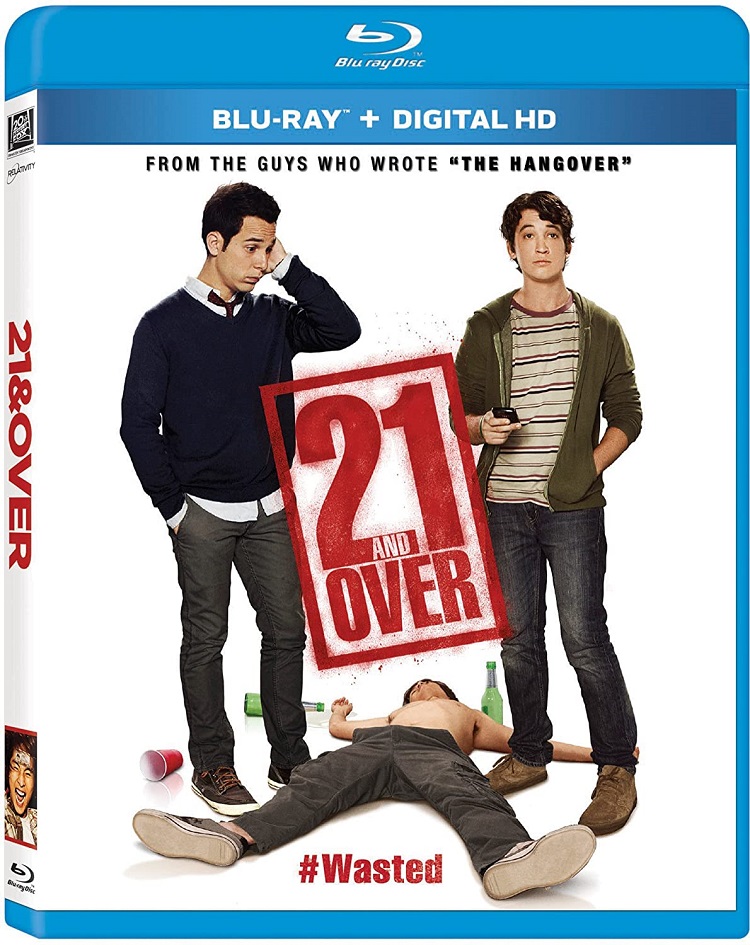 The 21st birthday has become a symbolic rite of passage into full adulthood. At least that's what everyone wants to say, but it's really a celebration of reaching the legal drinking age. And when that night arrives, it is customary for the friends of the newly arrived 21-year-old to take him/her out to the local bars to imbibe in as much alcohol as the human body can handle without dying.
So when that lucky day arrives, Jeff Chang (Justin Chon) finds his two best friends from high school, Miller (Miles Teller) and Casey (Skylar Astin), have flown into town for the celebration. But there's one problem, Jeff Chang (btw using Jeff Chang's full name every time he is talked about is a running gag, so you know how bad the rest of the jokes are going to be) has to be up first thing in the morning for an interview with a medical institution that his crazy, uptight, and menacing father, Dr. Chang (Francois Chow), has gone out of his way to set up.
After promising Dr. Chang that they won't take his son out drinking and that they will have him ready for his interview, they drag Jeff Chang out drinking anyways. At first somewhat reluctant and afraid of his father, Jeff Chang quickly settles into his night of debauchery and gets so wasted that he passes out. Miller and Casey having just flown in to visit have no idea of where they are or how to get back to Jeff Chang's house. And the only person they know is a sorority girl, Nicole (Sarah Wright), who they were just introduced to, Casey has a crush on, and just might have some idea where their friend lives.
Dragging Jeff Chang's body along with them, Miller and Casey spend the rest of the night trying to find the house. Their hunt will lead them through a Latina Sorority house that ends up chasing them down for the entire night after they offend some unsuspecting pledges, the Tower of Power where they must win competitive drinking games to pass each of the eight floors, fights with Nicole's boyfriend Randy (Jonathan Keltz) and his male cheerleader squad, the police, and finally Dr. Chang. And while all of this craziness rages on around them, they also must come to terms with the fact that they may not be as close of friends as they thought they were and whether or not their friendship will continue after the night is over.
The Combo Pack comes with a Blu-ray, DVD, and a Digital copy for download. The Blu-ray s presented in Widescreen 2.40:1 ratio 50 GB Dual Layer with a DTS-HD Master Audio 5.1 audio. The video is dark as most of the movie takes place at night, but it's not as sharp as it should be. It is more of a cloudy dark and is not visually crisp as it should be. The audio tracks are under used and not very noticeable. There are a few times during some of the partying scenes where the music has some nice tones and textures but overall it is just average.
There are three special features on the disc. "Tower of Power" is the cast talking about the drinking games and how they wish they had one of those places when they were in college. "Levels of Intoxication" is a little entertaining as it talks about the different phases of Jeff Chang, which is a little strange because he hits most of those stages in the first few minutes of the film. "Gag Reel" is incredibly brief and not really that different from what was actually in the film. There's also a trailer for the film, and if you had watched it before going to the theatre or watching the Blu-ray it would have shown you every funny part in the film and probably annoyed most audience members.
While the basic premise of the film is about three guys out on a wild and crazy birthday bash, 21 & Over just never manages to deliver on any of the expectations. It's a lot of rehashed ideas from the '80s that are poorly executed. For this genre of film, there needs to be a lot more girls. In fact you see a lot more male nudity than female, which is not at all what the target audience wants.
Even so, the film falls flat on all levels. Nothing is really that funny and ends up being confusing. The only person who does any decent acting is Chon, but he's unconscious for a large portion of the film. Teller, Astin and Chow are almost excruciating to watch as it feels that someone is literally pulling the words out of their mouths and for the first half of the film, until you get used to it, but it really distracts from what is going on in the scenes.
The storyline is weak and the big confrontation at the end between Jeff Chang, Dr. Chang, and Randy's squad is anti-climactic. When even the three main characters have no idea what happened, it's probably a good sign that the audience will have no clue as well.
If you're thinking of picking 21 & Over up any time soon, it would probably be a good idea to wait. It's going straight to the bargain bin and not worth the money.