On April 2, 2021, THE 2021 OSCAR NOMINATED SHORT FILMS will be available in over 200 screens across 50+ theatrical markets including New York and Los Angeles and due to theaters being directly affected by the COVID-19 pandemic, through virtual cinematic releases with a portion of proceeds benefiting the local theaters that are unable to be open during the release. To learn more about the participating theaters (in-person and virtually) and how to purchase tickets, please visit https://tickets.oscar-shorts.com/. This is the only opportunity for audiences to watch the short film nominees in theaters before the Academy Awards ceremony on Sunday, April 25, 2021. Each nominee is released in one of three distinct feature-length compilations according to their category of nomination: Live Action, Animation, or Documentary.
The Animated Short nominees are: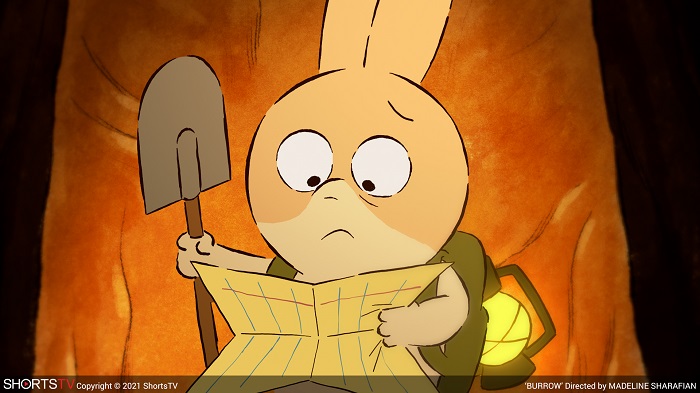 Burrow (director Madeline Sharafian, USA, 6 min) – From Disney/Pixar, this sweet story about a young rabbit, who wants to make a home for herself but learns it's okay to receive help from others. I was glad to see the visuals had its own distinct look rather than the familiar Pixar house style. The film is very funny as the rabbit discovers the world underground while she tries to find a place for herself.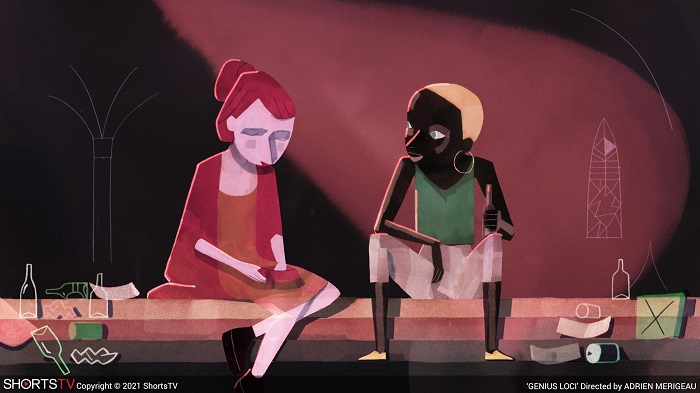 Genius Loci (director Adrien Mérigeau, France, 16 min) – A young French woman's life is shown in a series of vignettes and abstract drawings. I didn't connect with the story, which may have been because of the art, which although captivating keeps the viewer at a distance from the main character.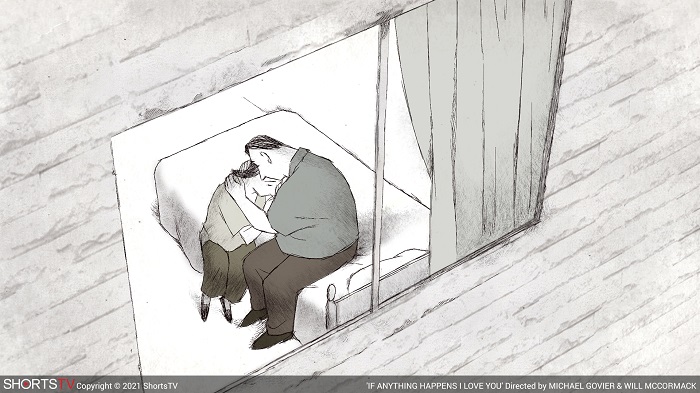 If Anything Happens I Love You (directors Will McCormack and Michael Govier, USA, 13 min) – A harrowing tale of grief with an unfortunately timely story that slowly reveals what the characters have experienced and continue to deal with. The film does a great job creating a sense of dread once the viewer realizes what is happening in the story.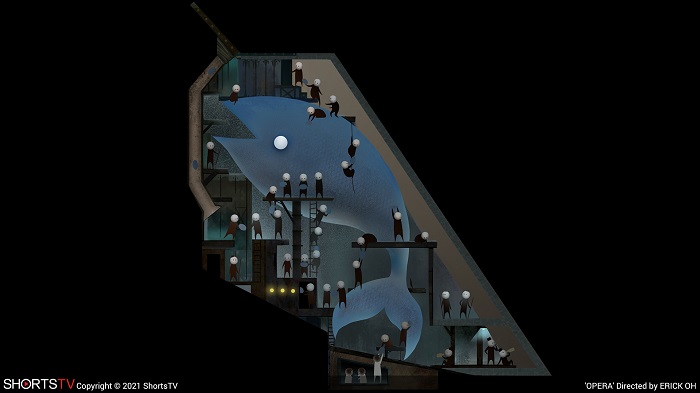 Opera (director Erick Oh, USA, 9 min) – This fascinating piece has so much going on it will take multiple views to take it all in, which is likely why the piece could run on an infinite loop, like day feeds into night and vice versa. Oh reveals an epic story as a societal hierarchy plays out before the viewer like a Hieronymus Bosch painting come to life. As the story repeats itself, one wonders what the individuals are thinking. The amount of work gone into the project must have been enormous, but the results justify it.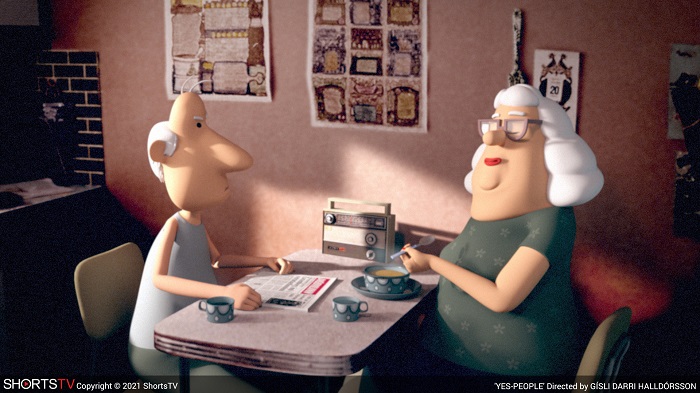 Yes-People (director Gísli Darri Halldórsson, Iceland, 9 min) – A day in the life of three families who live in an apartment complex. Most notably, one family gets the attention of the other two. Although the character design uses interesting shapes, there's not much interesting in the story.
I could see any of the first four films winning. If Anything Happens I Love You delivers a resonating message that will likely appeal to Oscar voters, but if I was an Academy member, Opera would get my vote for being such an amazing piece of work.