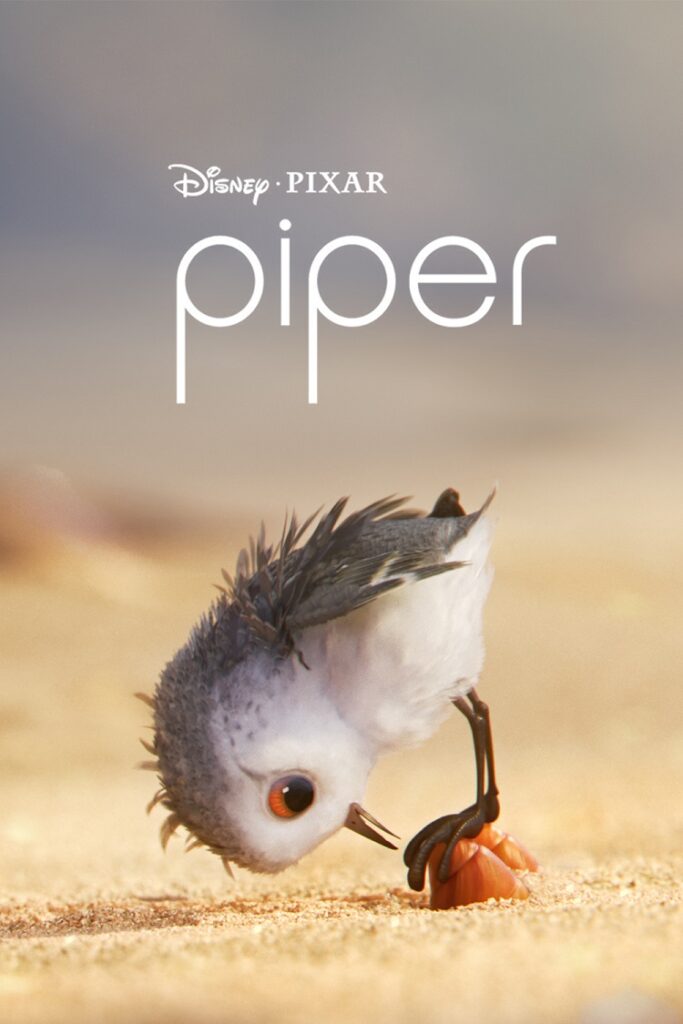 North America owned the Animation Short Film category this year with three from the United States and two from Canada, though one was a co-production with the United Kingdom. The art is where the shorts all stand out. Unfortunately, a couple falter because of the story.
Blind Vaysha (director Theodore Ushev, Canada, 8 min) – A young girl is born in a village with one eye that sees the future and one that sees the past. The narrator offers viewers the opportunity to see as Vaysha, but offers no resolution to her story. The short has an interesting look as the characters are mostly drawn as black figures over colored backgrounds.
Borrowed Time (directors Andrew Coats and Lou Hamou-Lhadj, USA, 7 min) – Set in the Old West, a tragic tale is remembered as a man revisits the scene of great guilt in his life. Tremendous tension is created from the action and editing, and the setting looks authentic.
Pear Brandy and Cigarettes (director Robert Valley, Canada and UK, 35 min) – Seems a bit unfair to have such a long short in comparison to the other ones, but this film tells story of Techno, the drug addict friend of the narrator. Gets a bit repetitive as Techno predictably makes all the wrong choices. The art looks great, but wish it supported a better story.
Pearl (director Patrick Osborne, USA, 6 min) – An engaging story of a father and daughter, both musicians of different degrees of success, plays out over a song. The animation style fits the film, but looks a step away from completion in comparison to the other nominees.
Piper (director Alan Barillaro, USA, 6 min) – The most well known of the bunch as it was paired with Disney/Pixar's Finding Dory. It tells a sweet story about a baby sandpiper that combats its fears in order to learn about the world and obtain wisdom. While it might not be fair that the filmmaker has the resources of Pixar at his disposable, the art is stunning. The most notable elements are the photorealistic sand and crashing waves.
Unless there's a Pixar backlash, Piper would be my pick in the Oscar pool.
ShortsHD, the Only Short Film Channel, working with Magnolia Pictures, will open "The Oscar-nominated Short Films" 2017 in over 500 screens across the United States, Canada, Europe and Latin America on Friday February 10, 2017. It will showcase the Live Action, Animation and Documentary short film nominees' compilation as three separate theatrical events. To find a location near you, visit the ShortsHD website.