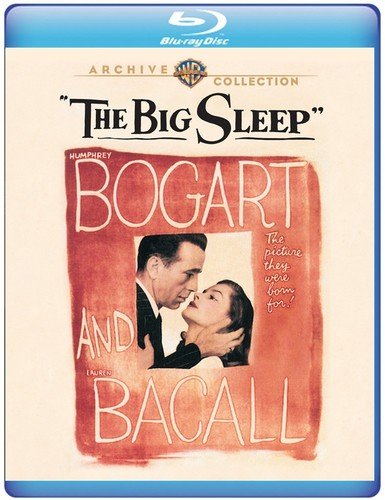 I decided to sleep in to prepare for another big day ahead since there wasn't anything that I really wanted to see in the 9am time slot. Additionally, I wanted to make absolutely sure that I got a good spot in line for Dead Men Don't Wear Plaid (1982) featuring Illeana Douglas interviewing director/co-writer Carl Reiner. I have seen Carl talk before but he is always a treat and was this time as well. I had never seen the film and it is one of the best I saw all weekend.
Steve Martin stars in this masterful film noir spoof as Rigby Reardon, a private eye hired by Juliet Forest (Rachel Ward) to investigate the murder of her father, a famous cheese scientist. Filmed in black and white, Reiner seamlessly weaves together scenes from famous classic films such as The Big Sleep and Notorious with the new footage. Not only is it one of the most original films I have ever seen, but one of the funniest with Martin at the top of his game. Ward is also to be mentioned for one of her most glamorous performances. She lights up the screen and the chemistry between her and Martin is wonderful. The discussion with Reiner provided a deeper appreciation for the level of work that went into creating such a masterpiece, which included his spending six months watching classic films to draw from.
It seemed only appropriate to follow-up this amazing film, which allowed for Martin to be cast opposite of Humphrey Bogart with a 70th anniversary screening of The Big Sleep (1946). Being a huge film noir fan, I was really surprised to realize I had never seen this either. This film is considered to have cemented the on-screen relationship of Bogart and Lauren Bacall. Based on the Raymond Chandler novel, Bogart plays detective Philip Marlowe, who has been hired by Vivian Rutledge's (Bacall) father in connection with the gambling debts of her sister. In the course of the investigation, Marlowe stumbles upon a murder and things turn out to be much more complicated than gambling debts. This movie is very convoluted, and I am still not even sure how it all connects together. It was worth seeing since Bogart and Bacall are always entertaining, and it fit nicely with what was to come next.
My unique film noir triple feature ended with The Long Goodbye (1973) starring Elliott Gould as detective Philip Marlowe. Being directed by Robert Altman in the 1970s, it has a more hippie, dreamlike quality about it. The story is much easier to follow and still has that gritty noir feel but in a more relaxed way. While investigating the disappearance and supposed death of his friend, Marlowe stumbles across a variety of characters and lands himself in a heap of trouble.
I enjoyed this a lot more than The Big Sleep and the unique spin it had on film noir. Gould was in attendance beforehand to discuss how different his version of Marlowe was than Bogart's and a little bit about his career.
Next up was the first film of the festival I had already seen. I made the last-minute decision to see Rocky (1976) on the big screen for the first time thinking it would be fun with a crowd. There was a small turn out for this screening, which was rather disappointing. The other draw was to see Talia Shire, who played Rocky's love interest Adrian. She talked about having to buy her own clothes for the part and that she was as shy as her character during filming.
This iconic, Oscar-winning film about semi-professional boxer Rocky Balboa (Sylvester Stallone) getting his chance to take on champion Apollo Creed (Carl Weathers) still brings tears to my eyes. It is not just a boxing tale; it is a story about redemption, love, friendship, and perseverance. Burgess Meredith as gym owner/former boxer Mickey is another reason I jumped at the chance to watch. It is a testament to the characters that they continue to speak to the masses, as seen with Balboa in last year's box-office hit Creed (2015), which I highly recommend as well.
The final film of the day was Gog (1954) in 3D, a science-fiction mystery that follows the investigation of several suspicious deaths at a n underground research facility starring Richard Egan. I had to run to make it to this screening on time and even had to dodge security only to last about 30 minutes in. Sleep won over what seemed to be random silliness. This was the first time it was being presented in widescreen 3D since the original 1954 press screenings. For the time, the special effects were rather impressive, but I couldn't tell you much about the story or what was happening.