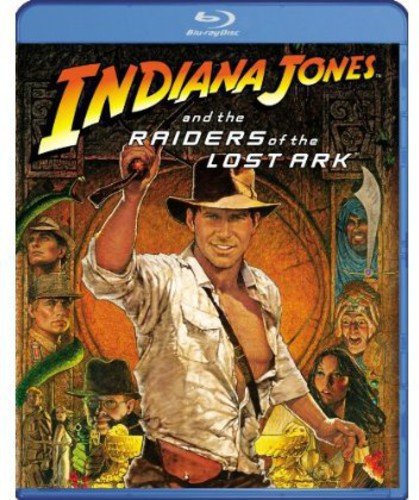 The 2015 TCM Classic Film Festival was the best one I have attended. The previous four festivals were fantastic but the mix of movies this year combined with the people in attendance made it truly special. I am never ready for it to be over when it ends and am already looking forward with hopeful anticipation that I'll be able to cover the seventh festival already promised for 2016.
This year I was determined to make the most of the festival and arrived on Wednesday to attend a meet and greet with other fellow movie lovers poolside at the Roosevelt Hotel, which is the hub of the festival including the location of Club TCM where special interviews and programming are held. After the opening party, I was finally able to eat at the oldest restaurant in Hollywood, Musso & Frank Grill, where celebrity sightings included Christoph Waltz and John Billingsley. By arriving early, I was also able to participate in a special TCM movie location tour for media passholders on Thursday morning. The tour was three hours and included historic Los Angeles locations, such as the Bradbury Building and Union Station. It was the perfect way to get in the right mindset to watch some classic movies.
The theme of the festival this year was "History According to Hollywood" and it offered five groups. "History According to John Ford" showcased how Ford explored reality versus legend and his analysis of how we chose to selectively remember history. "Fight the Power – Films about Revolution" included films ranging from 1776 a musical about the start of the American Revolution to Malcolm X. "History on Trial" focused on the trial film genre. "Herstory" dealt with films that detailed the lives of history's most notable women. Lastly, the "Special Presentations" group highlighted the history and development of film itself. Armed with my program and considering what films I had never seen, along with the guests in attendance for discussions, I wove together my schedule which ended up changing multiple times.
Too Late for Tears (1949) was a fun film noir to get things going. It was introduced by Eddie Muller whose foundation, the Film Noir Foundation, is responsible along with UCLA for its recent full restoration. He described the film as detestable people doing detestable things.
Jane and Alan Palmer (Lizabeth Scott and Arthur Kennedy) are on their way to a dinner party when a suitcase of cash ends up thrown into their car by mistake. Alan wants to turn the money over to the police but Jane talks him into placing it in a locker in Union Station. If no one shows up asking about it in a week, then they will keep the money. One day while Alan is at work, Jane gets a visit from Danny (Dan Duryea) looking for the money. She is able to convince him to share the money with her. Jane's schemes continue to get out of control, taking everyone on a roller-coaster ride of murder and mayhem. I really enjoyed this and anyone who is a film noir fan will too. The performances by Scott and Duryea are outstanding and there are several unexpected twists.
The Sea Hawk (1940) was the second swashbuckling collaboration of Errol Flynn and director Michael Curtiz after their success of Captain Blood. Flynn's daughter Rory was in attendance. Having lost her dad when she was 12, she has been grateful to TCM for keeping him alive and providing the opportunity to see him young and heroic.
English Captain Thorpe (Flynn) sails the seas raiding Spanish ships for riches to take home to his queen. Upon one such raid, he frees English slaves and captures Spanish Ambassador Alvarez (Claude Rains) and his niece Dona Maria (Brenda Marshall) with whom Thorpe becomes immediately smitten. Leary of Spain's intentions, Thorpe convinces the Queen to conduct an expedition to Panama where he believes there is a large deposit of gold. The expedition goes array, leading to Thorpe taking desperate measures to get back home and protect the Queen and Dona Maria. This is only the second Flynn film I have seen and would not consider myself fan. However, after seeing The Sea Hawk I can understand why he was so popular. He is dashing, charming, handsome, and heroic.
The first full day of the festival started with popping into Lawrence of Arabia (1962) to see the interview of editor Anne V. Coates. Her career is impressive with her first editing credit in 1952, winning an Oscar for Lawrence, and earning her fifth Oscar nomination for Out of Sight (1998). She was delightful, and like all interviews during the festival, I could have listened to her talk for much longer than the allotted 20 minutes. She talked about how terrified she was of David Lean but that he gave her the courage to share her opinions. The quote of the weekend was her response to the question of why women have been so successful for so long as editors: "most women are mothers who have had to deal with difficult children and directors are like difficult children."
Shot in black and white and directed by Bob Fosse, Lenny (1974) follows the life of comedian Lenny Bruce (Dustin Hoffman) intermixed with interviews of his wife Honey (Valerie Perrine), agent (Stanley Beck), and mother (Jan Miner). This was a standout for me. I had never heard of the film and was amazed by all of the performances. I expected Hoffman to be his usual amazing self, but I have always been a fan of the under-appreciated Perrine and this is the best I have ever seen her. It was also interesting to see the course of events that lead to Bruce's death It is a very sad tale and tough to see everything he had to endure to share his opinions through comedy when today pretty much anything goes. I highly recommend watching this if you get the opportunity; I feel it is a found gem.
The biggest highlight was seeing Hoffman interviewed by Alec Baldwin after the screening. Baldwin was charming in his appreciation of Hoffman, who seemed to be as thrilled to be there as the audience. Hoffman discussed his difficult relationship with Fosse and how he disagreed with so many decisions during the making of the film but can acknowledge now that Fosse was right.
In rushing to get out of crowded theater, I made the biggest mistake of the weekend. Rushing out of the Egyptian Theater, I ran several blocks down a hot and crowded Hollywood Boulevard to where I thought my next screening was only to discover it was back at Egyptian Theater. Not being up for fighting my way back, I decided on Orson Welles' Chimes at Midnight (1965). Pieced together from several Shakespeare plays, this is the one film I didn't enjoy. It was too long, boring and, confusing.
I went from my worst decision to my best when I opted for Raiders of the Lost Ark (1981) over Norma Rae (1979). Archaeologist Indiana Jones (Harrison Ford) fights Nazis as he searches for the Ark of the Covenant with former lover (Karen Allen) and friend (John Rhys-Davies). It was such a blast to see this on the big screen at the El Capitan with an enthusiastic audience. The discussion before the film was with stuntman Terry Leonard. His stories were thrilling and the action sequences were even more impactful after hearing them. He looks like a stuntman. He is a man's man and is someone you'd jump at the chance to drink with.
I went from one super cool guy to another with George Lazenby before On Her Majesty's Secret Service (1969). Due to terrible advice from his agent, he refused a contract and only played James Bond once. He doesn't seem to regret the decision and lived an adventure-filled life. Talking honestly about the process of getting the part and the subsequent filming where he butted heads with director Peter R. Hunt, he was fascinating. Ben Mankiewicz did his best to steer the conversation but was really just along for the ride. Sticking to Ian Fleming's original novel more closely than the previous films, Lazenby's performance is touching and more human as the story is just as focused on his romance with heiress Tracy (Diana Rigg) as it is battling nemesis Blofeld (Telly Savalas).