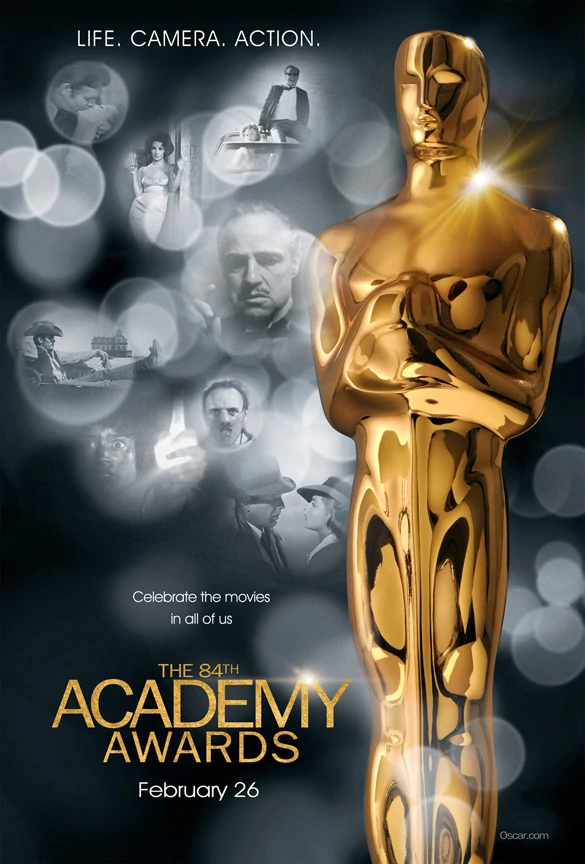 Before the 84th Academy Awards take place on Feb. 26, you still have time to catch up with some of the lesser-known nominees, including the short films. Beginning Feb. 10, ShortsHD will be screening the Oscar-nominated animated shorts, documentary shorts and live-action shorts in separate programs at more than 200 theaters across the country.
While the live action category isn't quite as strong as the animated line-up, there are worthwhile entries from veterans and independents alike. The five nominees are:
Pentecost by Peter McDonald and Eimear O'Kane
A football-loving Irish lad (Scott Graham) may be separated from his true passion after a mishap during his altar-boy duties embarrasses his strict father (Michael McElhatton). Turns out swinging that incense burner takes the kind of precision normally reserved for scoring game-winning goals.
The connection between football and religious duties could have made for a whimsical, lighthearted trifle, but McDonald crushes the metaphor with heavy-handedness. When a visit by the Archbishop gives Damien a chance to redeem himself and the parish a chance to impress the higher-up, the whole thing collapses in on itself, unable to bear the overt literalness of the script. Nice effort, but this one is shanked wide right.
Raju by Max Zähle and Stefan Gieren
This beautifully shot, but overly schematic tale tells the story of a German couple (Wotan Wilke Möhring and Julia Richter) who travel to Calcutta to adopt an orphan boy, Raju (Krish Gupta). Raju is adorably wide-eyed, and the two fall in love with him immediately. But the idyllic domestic situation is fleeting — a trip to a crowded market results in the boy going missing, and the search for his whereabouts turns up a truth more sinister than imagined.
The fine location work here gives us a strong sense of place, but the plot is too neatly dispensed, never allowing us to feel the helplessness and subsequent anger and confusion of Möhring's father figure. In its breathless attempt to squeeze too much intrigue into 24 minutes, Raju mostly leaves interesting characters and palpable tension behind.
The Shore by Terry George and Oorlagh George
Written and directed by two-time Oscar-nominee Terry George (Hotel Rwanda, In the Name of the Father), The Shore easily has the upper hand in the category when it comes to pedigree. And with Ciarán Hinds heading the cast, its name recognition is also on top.
But The Shore didn't simply coast in by virtue of inevitability. Hinds turns in a beautiful performance as Jim Mahon, an Irish native returning to his homeland and a long-lost friend for the first time in 25 years, and George's gently humorous script leaves room for a number of nice melancholic character touches. If the film's framework feels a little creaky, it's not enough to overwhelm Hinds' emotionally layered turn or those of Conleth Hill and Maggie Cronin as the best friend and the woman who came in between them decades ago.
Time Freak by Andrew Bowler and Gigi Causey
Time Freak is less obviously cinematic than any of its fellow nominees — it has the look and the pace of a sharply produced online video, but that's not to its detriment. In fact, the film is the most purely enjoyable of all five, infusing a high-concept premise with the absurdity of the mundane and boasting some fine rat-a-tat editing.
Stillman (Michael Nathanson) hasn't been at his apartment for days, so roommate Evan (John Conor Brooke) checks in at his warehouse lab where he finds Stillman has finally cracked the formula on his time machine. He hasn't quite had time to head back to Ancient Rome yet though — there was a mix-up at the dry cleaners and an awkward run-in with a crush, and well, if you've got the power to go back and fix those things, why not?
Tuba Atlantic by Hallvar Witzø
Intermittently charming but ultimately too damn quirky for its own good, Tuba Atlantic is the story of Norwegian septuagenarian Oskar (Edvard Hægstad). After receiving a prognosis of six days left to live, he returns to his oceanside home to die alone. This proves more complicated than it should be — a teenaged Jesus Club do-gooder (Ingrid Viken) wants to earn her death angel merit badge by guiding him through the stages of dying and he's nagged by thoughts of his estranged brother who may live on the other side of the ocean.
The film's big reveal (it's all there in the title) makes for a nicely offbeat conclusion, but getting there will range from mildly obnoxious to torturous, depending on your tolerance for unfounded whimsy. Example: Oskar takes to machine-gunning seagulls and devising elaborate traps to decimate as many as he can. Also: that death angel merit badge stuff.