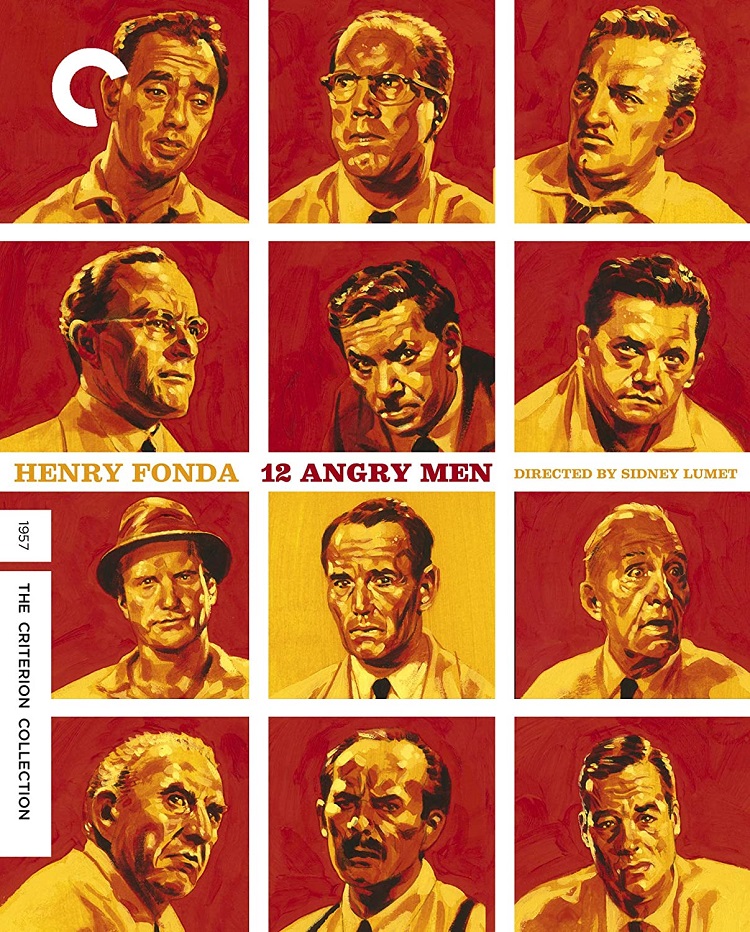 There are several interesting films coming out on Blu-ray this week and it was hard to just pick one of them as the best, but its my job to make the hard choices and I'm ready to make them for you. Sidney Lumet's 12 Angry Men is a classic in every conceivable way. It is superbly written, directed, shot, and acted. It is the standard for courtroom dramas. It is truly a masterpiece of cinema. And now it is available in high definition Blu-ray in what looks like a tremendous edition from Criterion.
It is presented with a new high definition digital restoration. Extras include the original 1955 television version, a documentary about the process of taking the film from television to the big screen, archival interviews with Sidney Lumet, several new interviews the original teleplay, theatrical trailer, and a booklet featuring an essay by law professor Than Rosenbaum.
Early reviews have been excellent and it looks like there is no better time to add this essential classic to your collections.
Also available this week that looks interesting:
Rushmore – Criterion Collection (Blu-ray): This modern-day classic from writer-director Wes Anderson was almost my pick-of-the-week, but it hasn't quite stood the test of time like 12 Angry Men so it get my second pick this week. It has also gotten the luxurious work over by the Criterion people featuring extras such as audition tapes from some of the key actors, short films directed by Wes Anderson and performed by the Max Fischer Players at the 1999 MTV Movie awards, a making-of featurette, interviews, and an audio commentary that is the same as the one of the DVD version of the film previously released.
The Birth of a Nation (Blu-ray): I've never seen this controversial early film, but it had a major influence on how we think of film as cinema and it undoubtedly holds an important place in the history of movies despite its apparent racism. Kino has created a nice looking Blu-ray version with lots of extras.
The Adventure's of Tin-Tin: Season 1: An obvious attempt to cash in on the upcoming big-budget, Steven Spielberg-directed version of the popular Belgian comic, but this cartoon series is still tons of fun and does a good job capturing the feel of the books.
Antfarm Dickhole: This looks incredible dumb, but I had to include it just for the name, and yes the movie is apparently about a man who gets ants living in his dick.