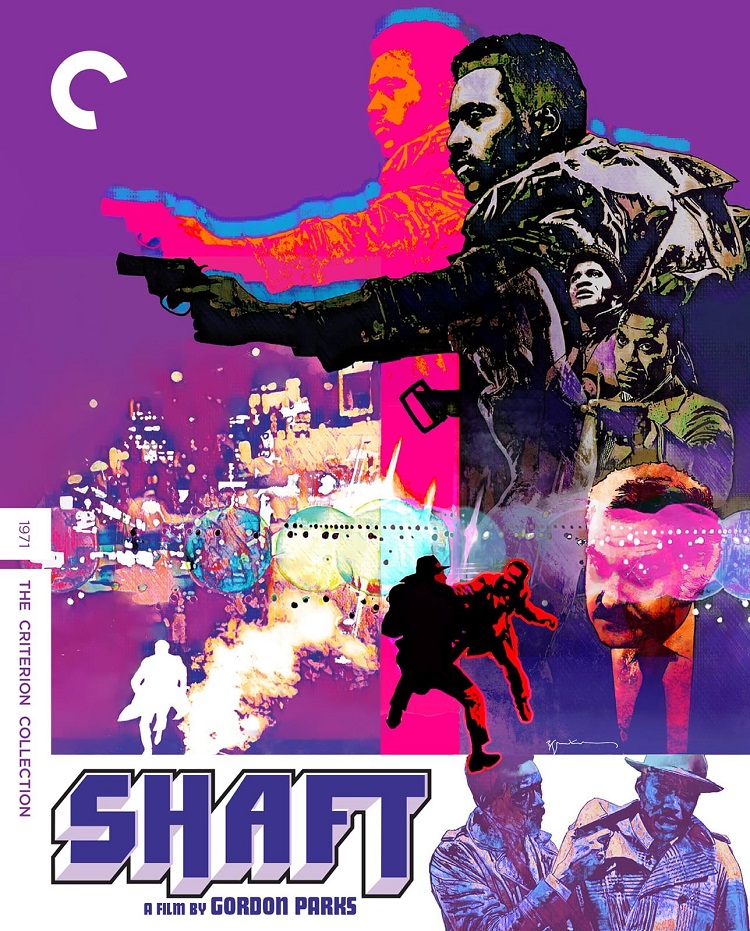 I have to admit that I am not usually well-versed in the films of the now-famous Blaxploitation genre. I have only seen maybe a few of them. However, I recognize the importance of it, especially of how it showcased the acting styles, music, wardrobes, and heroics of African Americans. And that's where influential filmmaker Gordon Parks' groundbreaking 1971 surprise hit Shaft comes in.
Richard Roundtree (in an iconic role) plays John Shaft, a supercool New York City detective who is rough on criminals, but soft on his lovers. He is recruited by sinister mob boss Bumpy (Moses Gunn) to rescue his young daughter from Italian gangsters. As Shaft gets further into the case, he finds himself clashing with not only black nationals, but the white mafia who's blackmailing Bumpy. In this case, the danger he gets into may be the thing that threatens to undo him.
Despite the particularly unoriginal premise, the dated action, and even more dated stereotypes, I can still see why this film inspired a whole new generation of filmmakers, sequels, remakes/reboots, and a new funky type of soundtrack (composed by the late, great Issac Hayes). It does have its flaws, but it still retains that entertainment value and relevance that is impossible to deny.
The new release (on 4K & Blu-ray) from Criterion is nothing short of stacked. The many supplements include Shaft's Big Score!, the 1972 sequel (also directed by Parks); new documentary on the making of Shaft featuring curator Rhea L. Combs, film scholar Racquel J. Gates, filmmaker Nelson George, and music scholar Shana L. Remond; archival interviews with Parks, Hayes, and Roundtree; new interview with costume designer Joseph G. Aulisi; trailers; and much more!
If you happen to be a fan of this iconic film and the Blaxploitation era as a whole, then Criterion's amazing release should definitely be a no-brainer addition to your collection.
Other releases:
Rouge (Criterion): An alluring ghost story by director Stanley Kwan about a tragic romance between two lovers who make a suicide pact in 1930s Hong Kong. Fifty years later, the woman returns to find the man she made the pact with, only to draw a young couple into her obsession.
Giant: The new 4K edition of George Stevens' legendary 1956 sprawling epic of the changing times of a Texas family, and the conflicts between a wealthy landowner (Rock Hudson), his refined wife (Elizabeth Taylor), and the ambitious Jett Rink (James Dean), a former cowboy turned rich oil tycoon.
Fire in the Sky (Scream Factory): A harrowing and underrated fact-based film set in 1975 as a group of men (including Robert Patrick, Peter Berg, and Henry Thomas) clearing bush for the government arrive back in town, claiming their friend (D.B. Sweeney) was abducted by aliens.
The Unbearable Weight of Massive Talent: Nicolas Cage pokes fun at himself as he agrees to make a paid appearance at a billionaire super fan's birthday party. Things take a turn as he finds himself now taking on action hero-mode when the party gets crashed.