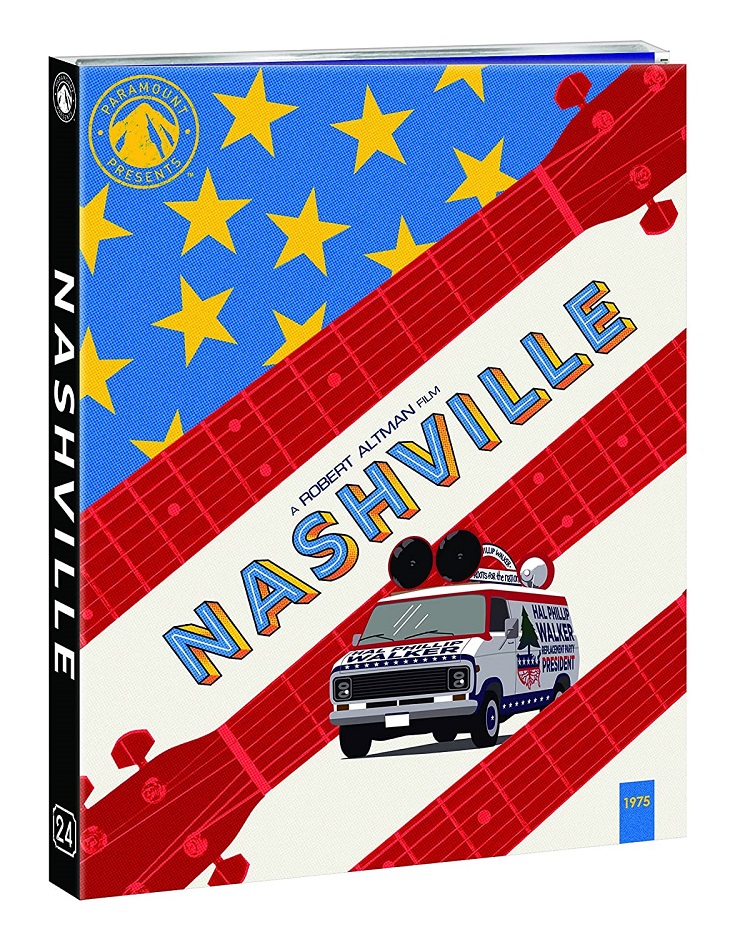 The late, great filmmaker Robert Altman remains one of the most beloved directors in the history of cinema. His use of overlapping dialogue, epic ensemble casts, and deft detail of America continues to be an influence on everyone from Richard Linklater to Paul Thomas Anderson, and beyond. Despite being released in the '70s, some of his masterpieces in this period feel timely and relevant, even to this day. Nashville, his 1975 seminal panoramic satire and critique of celebrity's all-too unfortunate desire for fame and power, is perhaps his finest work.
Following 24 incredible characters in the country music capital (hence the film's title) for five days, you get to see stars, aspiring singers, groupies, and media folk, clashing and interacting while a concert rally for an unseen political candidate fills the air with uncertainty and obvious tension, leading to one of the most iconic and bleakly inspiring finales ever filmed.
As I mentioned in the first paragraph, Altman was legendary for gathering big ensembles, and Nashville definitely delivers. Henry Gibson, Lily Tomlin, Keith Carradine, Shelley Duvall, Barbara Harris, Ronee Blakley, Geraldine Chaplin, Ned Beatty, Jeff Goldblum, Gwen Welles, Timothy Brown, Scott Glenn, Robert DoQui, Barbara Baxley, Allen Garfield, Michael Murphy, Cristina Raines, David Arkin, Allan F. Nichols, Richard Baskin, Merle Kilgore, Allan F. Nichols, David Hayward, and Keenan Wynn play those 24 colorful people who sing, fight, live, love, and are eventually brought together in the end by politics and tragedy that will shape all of their lives forever.
The newly remastered 4K Blu-ray from Paramount does have a few special features like a new featurette- 24 Tracks: Robert Altman's NASHVILLE, commentary by Altman, and trailers. It isn't stacked like the 2013 Criterion edition, but if you never got around to owning that one, then this release should make a great addition to your collection.
Other releases:
After Life (Criterion): A profound and moving film from Hirokazu Kore-eda that shows life after death, where people have a week to choose only one memory to take with them for eternity.
A Place in the Sun (Paramount Presents): Monty Clift as a poor young man torn between a beautiful socialite (Elizabeth Taylor) and a factory girl (Shelley Winters), which leads him to commit a desperate act, in order to secure his place in high society. A George Stevens 1951 classic that won six Oscars.
Lilies of the Field (Kino): Sidney Poitier became the first Black actor to win an Oscar for this 1963 film, where he plays a traveling salesman who changes the lives of a group of nuns and helps them build a chapel in the desert.
Profile: An undercover British reporter stumbles upon the online propaganda channels of the so-called Islamic State, only to be drawn in by her recruiter, who may either be her newfound love, or something very sinister.