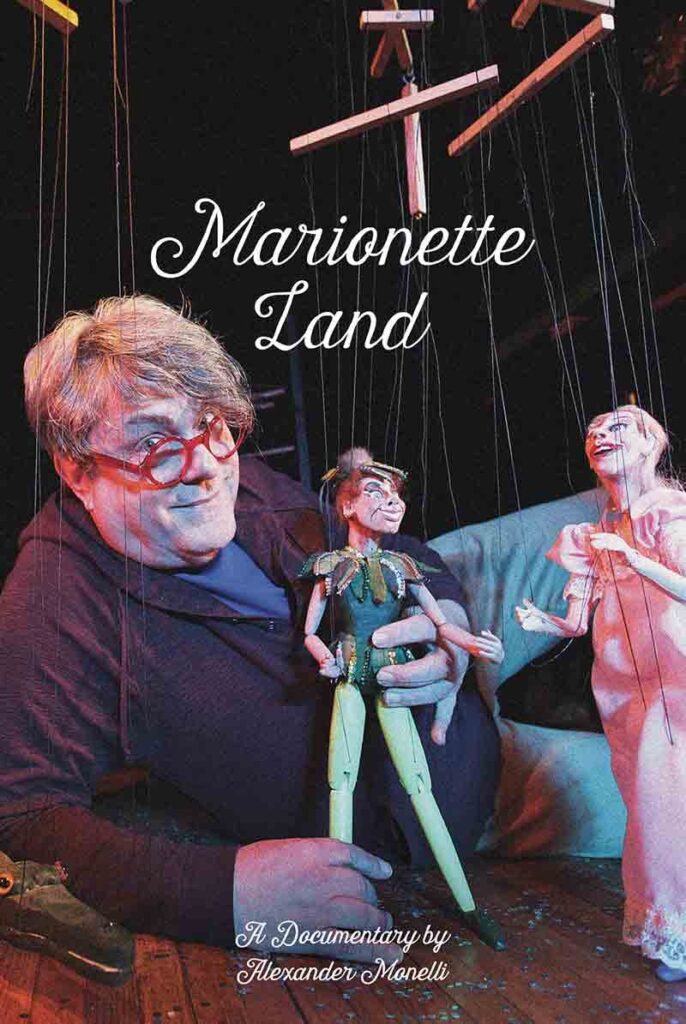 ​In his poem, "Harlem," Langston Hughes considers what happens to a dream deferred?​ But what happens when a dream is realized, then deferred? In the case of Robert Brock and his Lancaster Marionette Theater, the dream has to reimagine itself. In the new documentary, Marionette Land by Alexander Monelli, we are introduced to Brock and his mother Mary Lou Broucht (known as "Nanny Lou") as they begin to prepare for the thirtieth anniversary celebration of the theater which is set to take place in April 2020. But of course, as we watch the excitement build, you can't help but feel the oncoming heartbreak as the excited Brock doesn't know that a global pandemic is coming to change the course of his plans and his life. 
This film is not just the story of the theater and Brock's handmade marionette creations, but the story of Brock and his life. A man whose dream to perform and entertain audiences had to evolve because of mental health struggles, but in turn became something unique and adored. A man who's loving but complicated relationship with his mother is inextricably entwined because of the support she provides for both him and the theater. A man who has to accept change and evolve in order to continue creating and entertaining.
Unlike documentaries that reveal some big twist, Marionette Land pivots because of the global twist of COVID-19. And as the audience in the future, knowing what is coming to thwart Brock and the theater, you can't help but root for a different outcome. For this gorgeous little theater and all of its marvelous creations to exist in a non-pandemic world. You want Brock to be able to roll out his red carpet and host his 30th anniversary celebration and be able to have a front row seat to it. Monelli captures the highs and lows of this life changing time not only for Brock, but for his audience as well. It's hard not to have an emotional response to this documentary. 
​Marionette Land is available now on DVD and VOD and has a runtime of 85 minutes.​